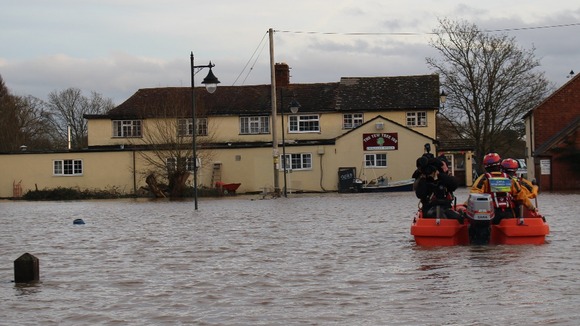 The landlord of a Gloucestershire pub cut off by floods has been talking about the moment he and members of his family capsized from a boat into freezing water.
Pete Bartlett, who runs the Yew Tree Inn at Chaceley near Tewkesbury had been trying to get his wife Carol, brother in law Kevin and their dog to dry land by boat.
But strong winds and waves overwhelmed them, and they ended up capsized, perched on a bush, clinging to tree branches.
The waves just kept coming over and over and over, and they filled the boat up and that was it.
– Pete Bartlett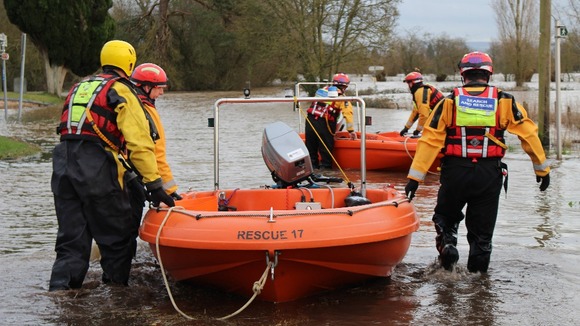 Mr Bartlett managed to swim back to the pub and called the emergency services. They sent boat teams from The Severn Area Rescue Association (SARA) and Gloucestershire Fire & Rescue Service.
Rescuers managed to get the family into boats and then to dry land. They were taken to hospital where two of them were treated for hypothermia. The dog was swept away and never found.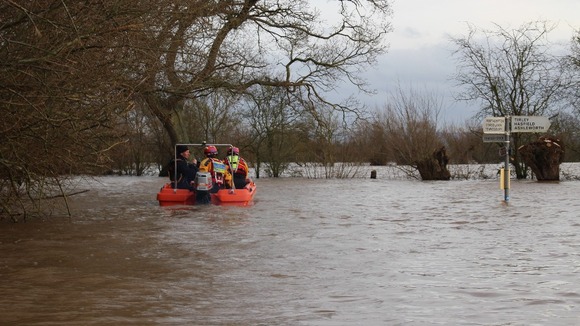 They were in a very bad way...suffering severe hypothermia, and in and out of consciousness on the way back.
– Ben Peachey, SARA

Gloucestershire Correspondent Ken Goodwin has re-traced the rescuers route by boat and was there when Mr Bartlett thanked them for saving their lives.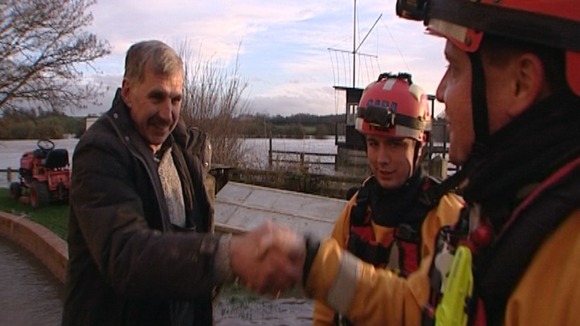 They were absolutely fantastic, this is what they are for and when you're in a situation like this and no one else can get to you, they are fantastic.
– Pete Bartlett

SARA is an inshore rescue boat and land search operation, run by volunteers. You can read more about the charity's work here.