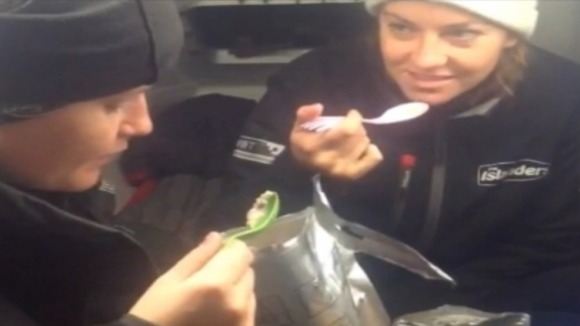 Two university students from UWE in Bristol are refusing to give up their attempt to row across the Atlantic, despite becoming stranded at sea.
Lauren Morton and Hannah Lawton are taking part in the Atlantic Challenge in memory of a close friend, but have suffered so many problems, they remain more than a thousand miles from the finish line.
It is one of the toughest rowing races in the world and that's before you take in into account that things will and do go wrong.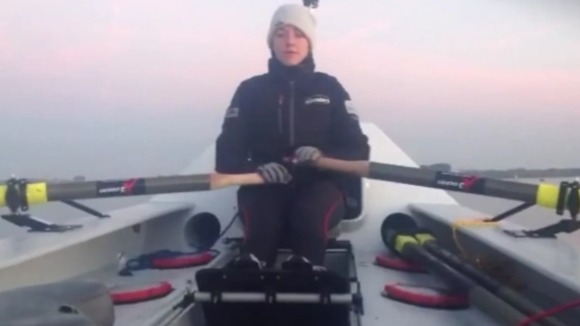 Lauren and Hannah were competing in the Atlantic Challenge, a 3 thousand mile route from the Canary Islands to Antigua. I say were, because as this graphic shows, their little blue boat is still out there, while all the other competitors have finished.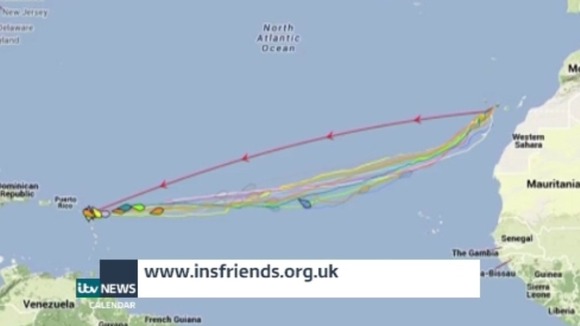 The girls are currently floating more than a thousand miles from the finish after their rudder snapped. Speaking to our ITV colleagues In Yorkshire Lauren's dad Wayne said it's the latest in a series of setbacks:
Things went wrong from day one. They lost their autohelm, they lost their satellite navigation, their autohelm got ripped off the boat in the storm, their centre board got ripped out which affected their steering. They've been hand steering for 1800 miles which the hardest thing you can possibly do. They had a fire on board three weeks ago which took out some battery packs and their maps.
– Wayne Morton, Lauren's dad

The pair have been told to call it a day 5 times, but they're determined to finish. Raising money in memory of their friend Eleanor Rose Ellis who died of cervical cancer in 2012.
"Just couldn't fault her in the way that she dealt with things especially knowing that some day she's going to pass away. So it was a massive inspiration for us to bite the bullet and apply for this race and do it in her memory and raise money for the charities as well that support people and their families who have cervical cancer."
– Hannah Lawton

They've received plenty of support, among the well wishers, Olympic gold medalist Katherine Grainger telling them to stay strong and keep riding those waves.

Whether they'll be allowed to keep riding those waves may come down to the race officials, but you can guarantee the girls won't give up without a fight.

You can watch our full report on this with Jonty Messer below: