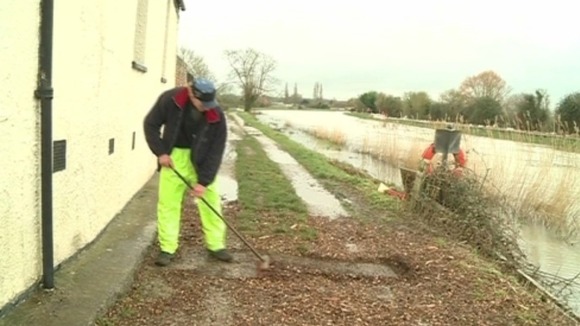 Floodwaters have gone down by almost three feet on parts of the Somerset Levels. The Environment Agency says millions of tons of water are being pumped from the moors every day. It'll be some time yet before the water is out of people's houses but, as our Somerset correspondent David Woodland reports, volunteers are no longer filling sandbags, they're getting ready for the big clean-up.
There is a slight lull in the frenetic activity that saw hundreds of tons of sand shovelled into bags. But the receding waters mean soon the clean up can begin, that'll require a lot of manpower.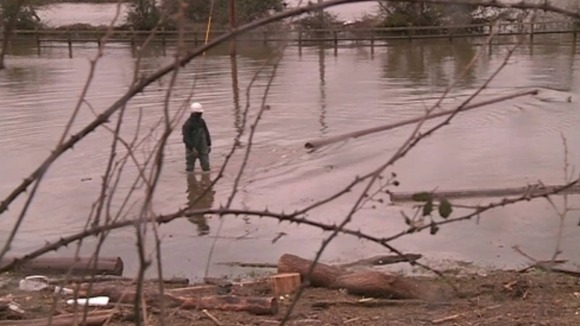 A little bit of tidying up has already begun. Western Power are looking for a huge number of telegraph poles that simply floated out of a depot.
In a normal world 21 year old Tim Holmes is a local gamekeeper. Here he is a volunteer co-ordinator. His team built hundreds of metres of dry walkway so Burrowbridge residents could bypass flooded lanes. Some of those telegraph poles came in handy. Helping dispose of damaged belongings is next on volunteers' agenda.
"We've got to wait for the insurers to give them the all clear for volunteers to help and then we can start helping remove the damaged property and also help clear up the gardens and property of contaminated waste."
– Tim Holmes, local gamekeeper & volunteer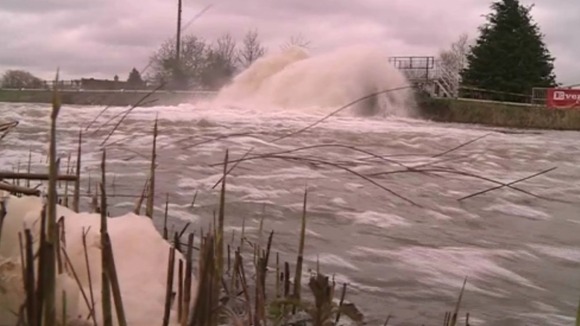 Hairdresser Laura Zacky gives up her afternoons. Today she's helping co-ordinate volunteers downriver in Moorland.
"They recover the vehicles or property, helping out with sandbagging, one of my volunteers has done 240 tons of sandbagging."
– Laura Zacky, hairdresser & volunteer
"To come and see the operation now and how much we've achieved I'm personally really proud of it and I know the whole team is and it is just amazing and though this is a massive disaster for the beautiful county of Somerset it has brought out the very best in community spirit."
– Councillor Justine Baker, Volunteer

They're hoping that spirit might find its way into the heart of insurance companies. Already reports are coming in of people being told that if there is another flood they'll have to pay the first £40,000 themselves.

Watch David Woodland's report below: