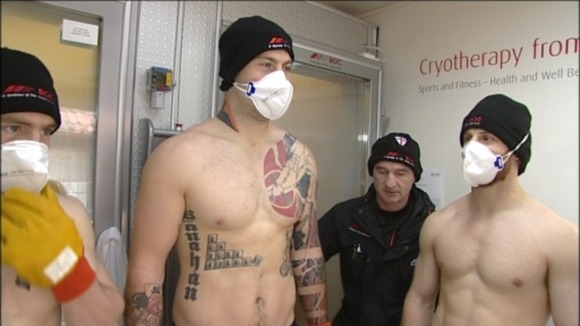 Bath are undoubtedly enjoying their best season for years. They're flying high in the Premiership and on course for the end-of-season play-offs.
And this weekend they contest the semi-final of the LV Cup. Bath host Exeter at the Rec in a fixture they haven't lost since 1978.
It's a remarkable sporting record, which has been prolonged by three more victories over the Devonians just this season. Twice in the Premiership and once earlier in the LV Cup.
For this latest meeting, however, they're going to extreme lengths to prepare.
This isn't a space ship.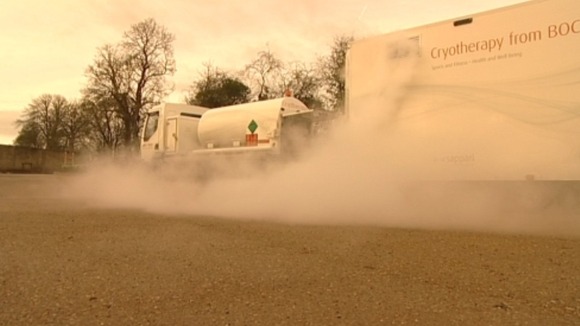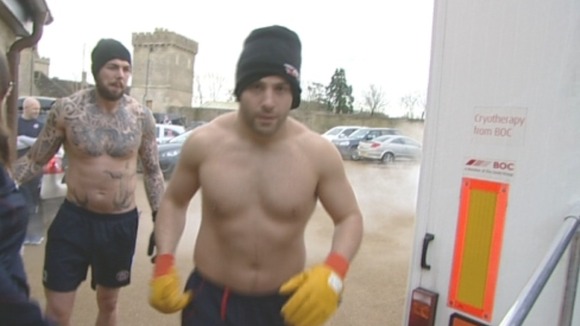 Nor are the players climbing into the back of some sort of decontamination chamber with protective masks and gloves on. No, this is a human freezer.
It is a mobile cryotherapy unit to be exact - the only one in the country - and it's now being used by all the top rugby clubs.
The players step inside these two giant freezers and are subjected to temperatures as cold as minus 135 degrees Celsius.
It's supposed to aid physical recovery.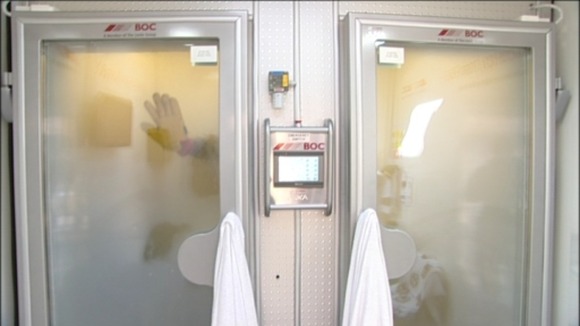 I suppose we use it as part of an accelerated recovery programme. After the stresses and strains of the week, we need to make sure that we're using the best techniques to get them ready for the weekend.
– ALLAN RYAN, PERFORMANCE MANAGER, BATH RUGBY
I think the recovery benefits are quite good. You feel refreshed and rejuvenated when you come out, and then when you go and train again you feel a lot better.
– TOM HEATHCOTE, BATH RUGBY
I've got a bit of a sore calf at the moment so this cryotherapy is perfect timing for me, you know. It really does help your recovery, especially after doing a heavy weights session.
– DOMINIC DAY, BATH RUGBY

Bath are obviously doing something right because attacking, wining rugby appears to be back.

And they have their collective eyes set on extending that unbeaten run against Exeter, which now goes back 36 years.
I think it's brilliant for rugby, especially rugby in the West Country, to have that sort of rivalry. When Exeter came up into the Premiership nobody really knew what they were going to be like and they've been a massive credit to their City and to themselves. They bring something to the Premiership, they play a great brand of rugby, and the derbies have been fiercely contested, entertaining battles, so from a fans point of view it's brilliant. We've played Exeter already a few times this year and they've always been great games. We're hoping to get the same great game for the fans again, and the same great result.
– STUART HOOPER, CAPTAIN, BATH RUGBY

That's as long as they're not still chilled to the bone come kick off, of course.

You can watch Matthias Kurth's full report on the icy preparations here: