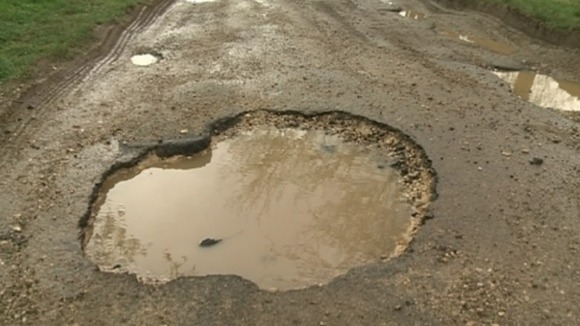 A driver claims that hitting a pothole has cost him more than a thousand pounds in repairs. Stuart Rose says he's been told he won't get a penny back in compensation, and says it's about time that holes in roads were sorted out.
Stuart Rose didn't see the pothole which damaged his car wheel. It was full of water. But it caused hundreds of pounds damage.
Stuart tried to claim compensation from the council but failed. He says that the roads need sorting out.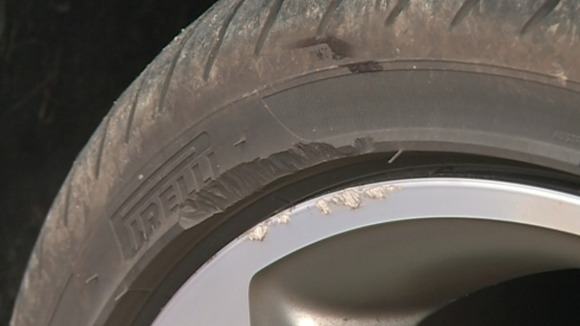 The tyre went into the pothole and you can see where all the bits and piece shave come off the tyre here this is designed to come off but there's an excess of ripping off. Also the alloy wheel is chipped here and this is where it came out of the pothole and it is all chipped."

"So far it will cost 1500 pounds but that does not include things like tracking, but this is just after I have been told that i won't get a penny back from the council."
– Stuart Rose, car owner

Gloucestershire county council would not discuss stuart's case, but their area highways manager said they are doing what they can to keep up with pot hole repairs.
We all use the roads and our role is to make sure that we follow our policies and make sure we get out there as quickly as possible and make sure that we repair as many as we can. We appreciate it is a difficult situation, this time of the year particularly with the weather and really we would ask drivers to be as careful as possible.
– Jason Humm, Gloucestershire Highways

You can watch Ken Goodwin's report below: