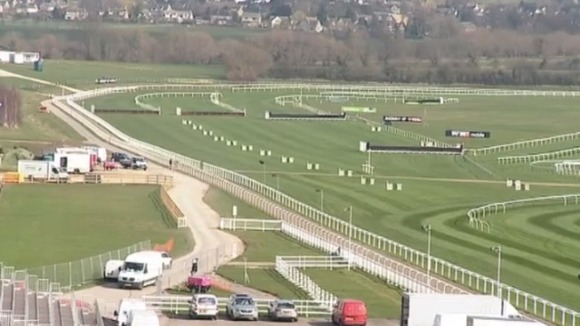 The sun was out at Cheltenham today and it casts a completely different complection over the Festival
Twelve months ago, every inch was covered to protect the hallowed turf from the big freeze - temperatures as cold as -10C had thrown the scheduled start into doubt.
Now, after all the rain in recent weeks, there's been a different war to wage, but all is now in hand.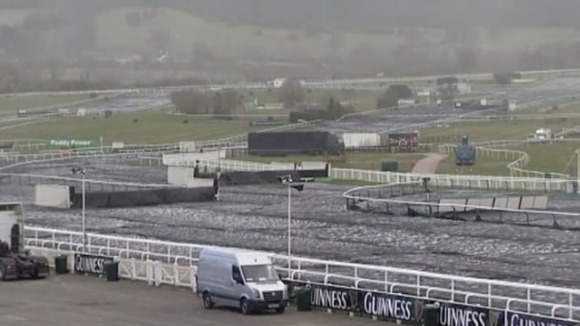 We've had a much easier run-up this year... Okay there's been a lot of rainfall throughout Januray and February but it actually stopped raining on Monday of last week nd it's been dry ever since. So it's been a far simpler build-up. The grass has grown, the track is looking in fantastic order, and we're very happy with the way things are with just 24 hours to go.
– Simon Claisse, Cheltenham Clerk of the Course

This is the very last time that Prestbury Park will look as it does right now because two weeks from today a major redevelopment will get underway.

£45 million of funding has just been secured to carry out a planned transformation of the spectator facilities and drag Cheltenham into the 21st century.

A state of the art new grandstand will go up alongside the existing grandstand and an elevated walkway will sweep around the parade ring - all in time for the Festival in 2016.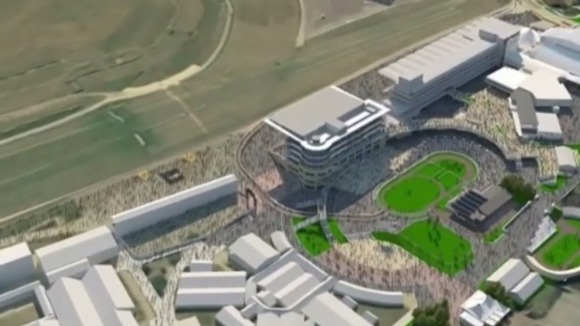 Other, essential, improvements have already been made.
There are now more mobile phone masts, which should hopefully imporve the infamously poor reception, and free public wifi will be available to all for the first time.
But otherwise we're in for more of the same. Plenty of passion, thousands of Irish visitors, some familiar famous faces and, hopefully, some local winners.
You can watch Matthias Kurth below: