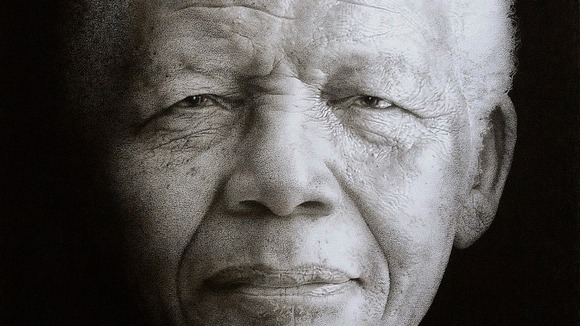 Wiltshire artist Paul Emsley describes to ITV West Country how he went about creating his two portraits of Nelson Mandela.
"Both portraits of Nelson Mandela were done from photographs I took in his Johannesburg office during October 2009. The first portrait was completed in 2010. It was intended for a museum. Once the Nelson Mandela Foundation saw the completed work they asked for it to be part of their own collection and gave me permission to do a second version. The first portrait was done in black chalk and pencil on paper and so it is monochromatic. The size is 117 x 88.5 cm. This second portrait is 91 x 85,5 cm and in colour. Also the head is smaller and more of his shirt is visible."
– Paul Emsley, artist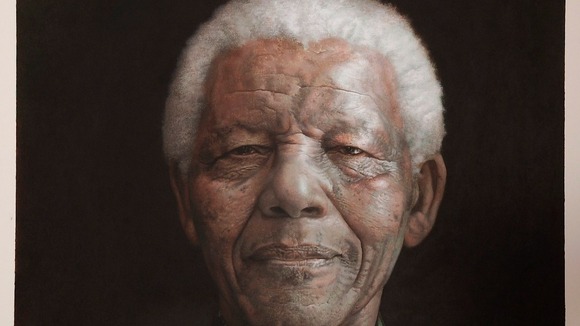 "In both portraits I have tried to give him a certain gravitas. At the sitting in Johannesburg he was warm and engaging. In fact I had to ask him politely whether he would please not smile as my intention was to produce a fairly serious image. It was interesting to observe that he needed to concentrate in order to achieve this. As his smile began to fade I continued to take photographs and it was these images with just the hint of a smile remaining which I used for the final portrait."
"I've enjoyed doing this second portrait perhaps more than the first. As time passes I feel that there are aspects of the first version that I would prefer to alter so the second portrait affords me that opportunity. It's mostly little things that most people may not notice like a certain detail on the cheek or the shape of an eye. "
– Paul Emsley, artist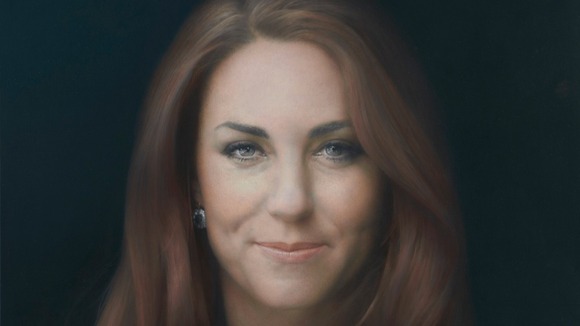 "Drawing or painting some of the world's most well-known faces has many pressures and potential pitfalls. Everyone feels that they know the sitter and it's impossible for an artist to please everyone. After the somewhat excessive response to the first official portrait of HRH The Duchess of Cambridge I have enjoyed working quietly on this second Mandela portrait. His recent passing naturally brings a certain thoughtfulness to the process."
– Paul Emsley, artist