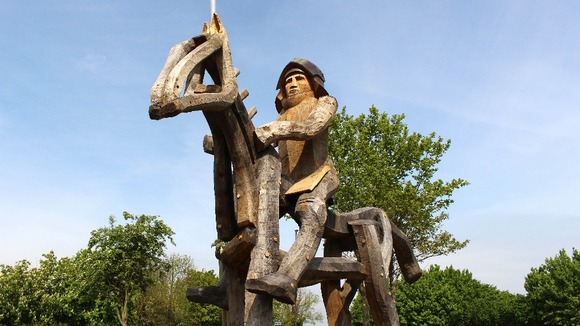 Two giant oak statues of horses have been officially handed over to the town of Tewkesbury. The horses represent the Battle of Tewkesbury which took place as part of the wars of the roses in 1471.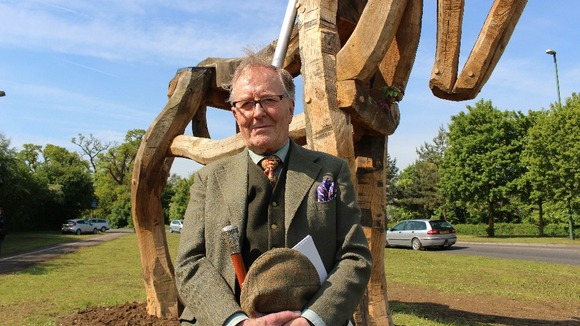 The idea of the statues was first suggested in 1997, and it has taken until now to raise the £70,000 needed for the project.
The Vicar of Tewkesbury Abbey blessed the statues, which are called "The Victor and the Vanquished". They were officially handed over to the town by the actor Robert Hardy, who is a medieval historian and patron of the town's Battlefield Society.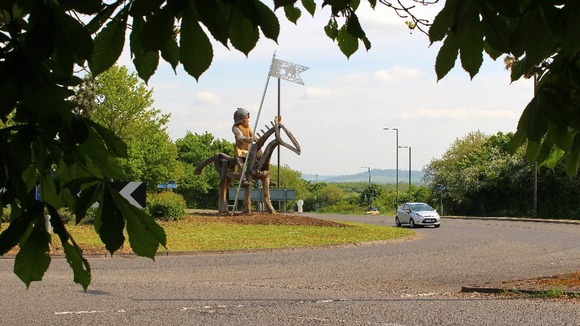 "They're quite shocking, I saw them last night, when it was near dusk, and I thought, dear god, they are far bigger than I thought! They are very impressive! They are impressionistic but I think they achieve the purpose!"
– Robert Hardy, Actor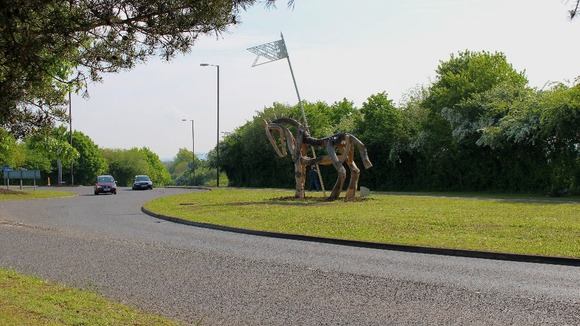 Watch Ken Goodwin's report on this story below: