The Met Office has issued the following forecast for this evening into Christmas Day:
It will be dry with clear spells through the evening and night. Winds will ease, which with clear skies will allow a patchy frost to form. Minimum temperature 3C (37F).
There will be a chilly to start on Christmas Day, but staying fine, dry and cold. There will be plenty of sunshine throughout, and clear spells during the evening will lead to a widespread frost. Maximum temperature 9C (48F).
It will be cold and dry at first on Boxing Day, then turning cloudy, wet and windy later.
Heavy rain and gales are possible possible overnight and through Saturday. On Sunday it will be drier and colder.
Sedgemoor District Council says its first Santa Paws appeal has been a great success.
Advertisement
The victim of a road rage incident has been punched by a driver who also tried to pull through him through the car window.
The incident, in which a 63-year-old man suffered injuries to his face and arms, happened in a busy Tesco car park on Tuesday afternoon.
Police said: "The victim was driving a Citroen Picasso along the A30 from Ludwell towards Shaftesbury when a gold or bronze 4x4 vehicle pulled out into his path, causing the victim to slam on his brakes and sound the horn.
"The offender pulled over to the side of the road to allow the victim to pass before following his vehicle to the Tesco car park in Christy's Lane.
"While the victim was reversing into a parking space, the offender approached and, without provocation, aimed a punch through an open window, knocking off his glasses. The suspect also attempted to pull the victim through the car window."
Pupils at St Mark's in Worle have kept us feeling festive this week, with the enduring Christmas tradition of carol singing.
We enjoyed their lovely performance of Love Came Down (I had a dream that I was standing on a hillside), by C.S. de Whalley and Andy Piercy.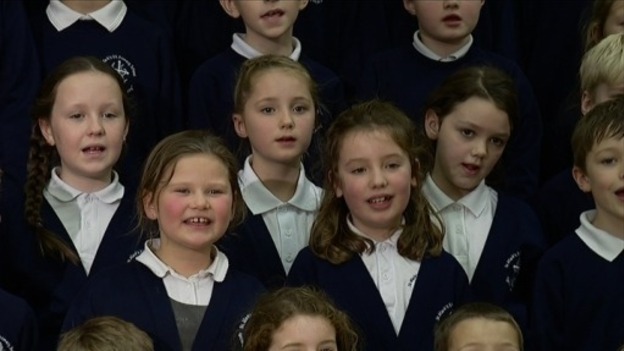 81-year-old Margaret Griffiths had spent the past few weeks carefully gathering and wrapping presents for her large family, and arranging them under the tree.
But at some point between last Friday night and Saturday morning, someone broke in to her Bridgwater home and took all 19. However it is not just Mrs Griffiths' family who are outraged by what has happened.
Local people - many complete strangers - have clubbed together to replace the presents, using social media to get organised and even getting local businesses to chip in. Fay Loveridge read about the incident in the Facebook group Breaking News Somerset and Beyond, and was moved to help give Mrs Griffiths "just a bit of Christmas back".
A hospital that was hit by the winter vomiting bug norovirus has re-opened all its wards in time for Christmas. At one point four wards were closed to new admissions at Weston General Hospital.
The trust has extended visiting times from 10am to 8pm between Christmas Day and Sunday 28 December. It is still warning visitors to remain vigilant and not to come if anyone has had a bug or cold or flu symptoms in the last two days.
Advertisement
Avon & Somerset Police have stopped 3,676 drivers during their Christmas anti-drink and drug driving campaign. Operation Tonic started on 1 December.
106 of those have been arrested and 54 of them have been charged and named in a policy introduced by the force this year.
144 were charged last year during the whole festive campaign
HIs heart was in his mouth and the adrenalin was pumping.
Those are the words of the church worker who had to climb to the top of the country's tallest cathedral spire in Salisbury to repair a weather meter.
Gary Price says the worst moment was when he had to step outside a small window near the base of the spire for the final climb to the summit.
Penny Silvester's report includes pictures from Salisbury Cathedral.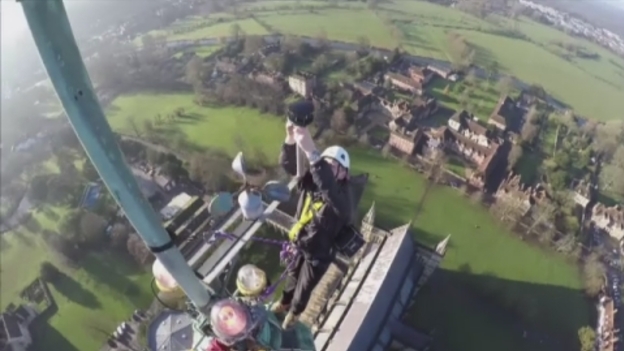 A roe deer that went blind after a car accident in Weston-super-mare has made a full recovery - just in time to help Rudolph with the deliveries.
She happened to be hit by veterinary nurse Emma Canill, who, when she saw what she had done, immediately rushed the unconscious animal to the surgery where she works.
Luckily she checked with a local wildlife rescue centre if she could just let her go, who pointed out that deer in traffic accidents can go temporarily blind from stress.
Naming her Prancer, Secret World Wildlife Rescue in East Huntspill looked after her for several days, treating an ulcer in her eye. She was well enough yesterday to be released back into the wild.
Prancer is now back where she belongs - and Santa can rest easy that his sleigh is well tended.
Load more updates
Back to top