An early Christmas present from our favourite Bristol claymation geniuses.
Aardman Animations have released a brand-new YouTube episode of the beloved Morph for the festive season.
Advertisement
Swindon Town Football Club say the cost of repairing and maintaining the County Ground should be a mitigating factor in their unpaid rent dispute with the council.
The club are looking to reach a compromise with Swindon Borough Council over more than £50,000 of unpaid rent for the grounds, for which they are due in court next month.
The council have said an exception would be particularly difficult to make as it faces a budget gap of £2m for this year.
This is not the first time Swindon Town have had financial troubles. Earlier this year the club was in arrears with the police over unpaid bills of tens of thousands of pounds for policing at matches.
A big Christmas Eve tradition is a trip to the panto - and this year you're spoiled for choice in the West. From Jack and the Beanstalk at Yeovil's Octagon Theatre to Sleeping Beauty at The Everyman in Cheltenham.
This year in Weston-super-Mare, the Playhouse is staging its own production of Peter Pan, created for the first time by an in-house team.
A little earlier Ian Axton was invited backstage, where he bumped into some familiar faces. Dean Gaffney of I'm A Celebrity... Get Me Out Of Here! and Eastenders, and Gemma Bissix of Hollyoaks and Eastenders.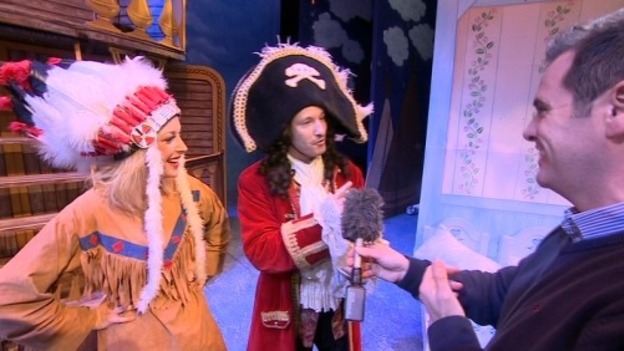 Councils in the South West will get £141 million a year for the next six years to improve roads in the region - enough to fix 2.7 million potholes.
Transport Secretary Patrick McLoughlin said the funding was meant as an antidote short-term fixes.
Somerset 117,516
Gloucestershire 93,086
Wiltshire 86,444
South Gloucestershire 26,515
North Somerset 20,943
Bristol 20,317
Bath and North East Somerset 19,681
Swindon 14,613
After completing his herculean walk, James Bottger thanked those who had supported him during the two and a half day walk and those who had helped raised and pledge money that will allow his daughter Charlotte to receive treatment in America which it's hoped will allow her to walk.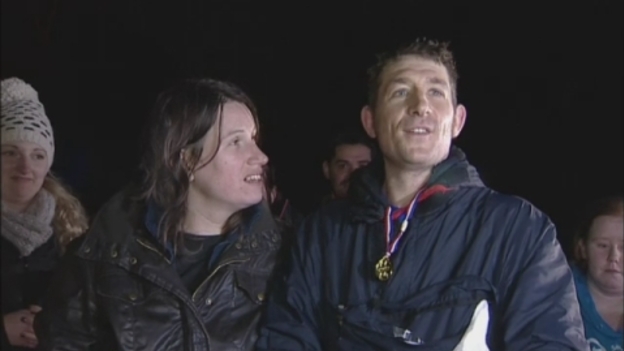 Advertisement
Watch the moment James Bottger completes his mammoth challenge of scaling the height of Everest in just 56 hours.
The 37 year old from Gloucester walked up and down Robinswood Hill a staggering 75 times raising money for three year old daughter Charlotte.
The welder set a target of £20,000 in order for his daughter, who suffers from cerebral palsy, to have treatment in America: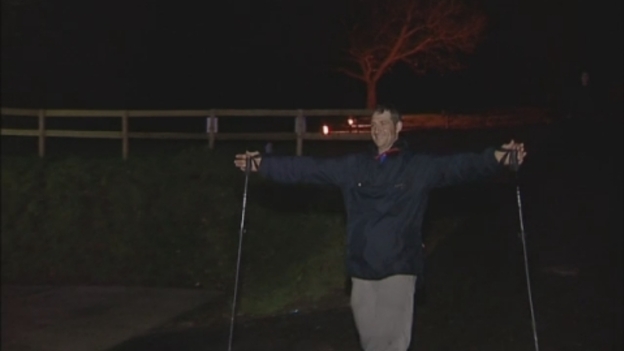 Bristol has hosted a nativity play with a difference. Members of a local theatre group and the Bible Society travelled through the city on bikes, performing the story, before the final scene in front of a large crowd on the harbourside.
Jane Solomons went to see what all the fuss was about.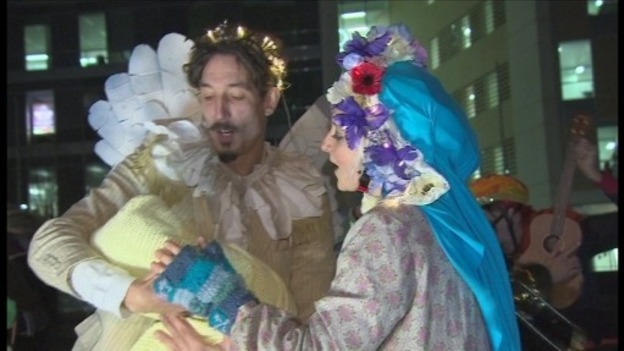 Police have released this CCTV image of a robbery at the Pets at Home store in Bristol's Eastgate Shopping Centre.
It happened on 4 December when two men forced their way in and stole a large amount of cash.
Police are asking anyone who recognises them to come forward.
Load more updates
Back to top