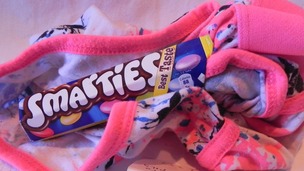 Tonight the annual Turnip Prize awards will take place - Somerset's antidote to the Turner Prize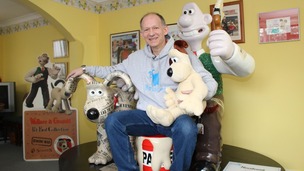 Andrew May has spent more than £150,000 on Wallace & Gromit memorabilia - including £50,000 on a sculpture from the Gromit Unleashed trail.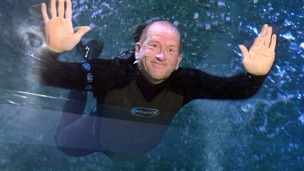 Eddie the Eagle was at the Weymouth Sea Life Park to open a bird of prey show and dive in a tank full of tropical sharks.
Live updates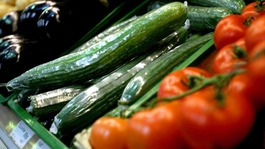 Up to 40% of produce is getting ploughed back into the soil because supermarkets are refusing to buy ugly or wonky veg.
Read the full story
Stonehenge relics go on show
They're being called Britain's original crown jewels and they're considerably older than the famous collection in the Tower of London.
The largest collection of Bronze Age gold to be put on show opened today at Wiltshire Museum in Devizes. Robert Murphy reports
Advertisement
Stonehenge relics go on show
4,000 year old jewellery has gone on display in Wiltshire. It was found in a grave near Stonehenge 200 years ago and is being displayed at the newly-opened Wiltshire Museum in Devizes.
Museum director, David Dawson says they are among the first metal ever used in England.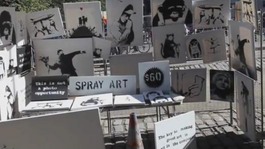 The artist sold work worth £20,000 for £38 from a stall in Central Park in the latest stunt in his month long 'live exhibition' in the city.
Read the full story
Stonehenge relics go on show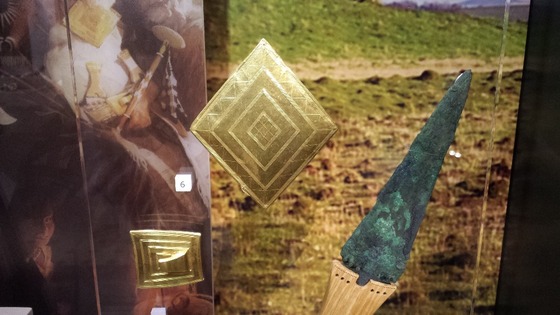 The largest-ever collection of early Bronze Age gold ever to be put together has gone on display for the first time today. The artefacts date from the 'golden age' of Stonehenge: 3000 to 2000 BC. The exhibition features 500 objects and can be viewed at the Wiltshire Museum in Devizes.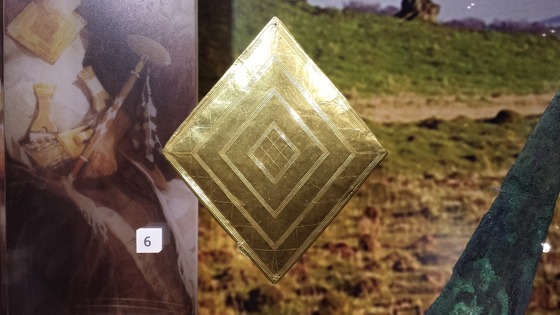 Hovis house for sale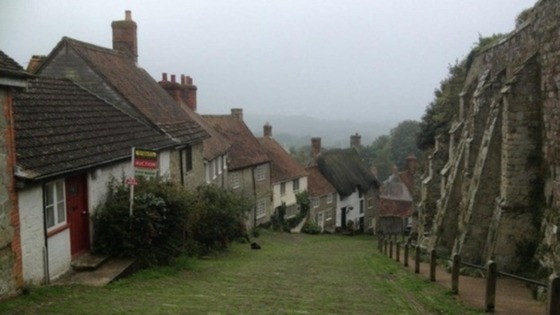 The Dorset house made famous in the Hovis advert has been sold at auction for considerably more than expected
The estate agent described the single storey home on Shaftesbury's Gold Hill as needing some attention but this afternoon it sold for £317,000
Advertisement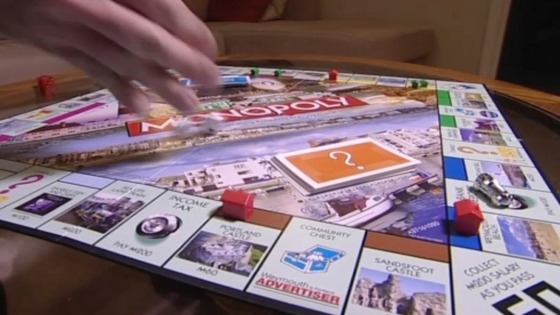 Swindon's own version is Monopoly is being launched later this morning. The board game features more than 20 of the town's landmarks, as voted by residents They include the famous magic roundabout.
The full list will be revealed in a ceremony at Steam Museum.
Hovis house for sale
A tiny rundown cottage on Shaftesbury's famous Gold Hill is expected to fetch £250,000 at auction this afternoon. The single storey home is said by estate agents to have scope for improvement.
It's sited on the hill made famous by a television advert for bread.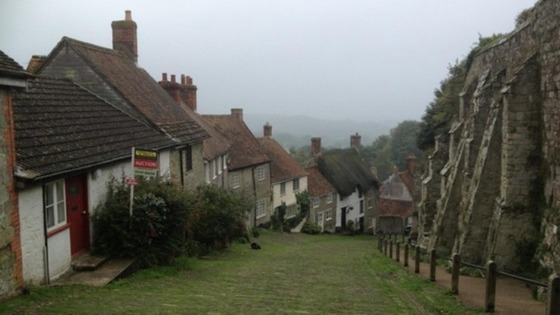 Cirencester hares festival
Bristol had gorillas and Gromits - and perhaps one day Shaun the Sheep - and in Gloucestershire there's another animal springing up.
The fibre glass models of hares will be seen in and around Cirencester as part of a festival next year. Ken Goodwin reports.
Cirencester hares festival
Bath had its pigs and lions, Bristol had its gorillas and Gromits and now Cirencester is getting in on the art trail game with a series of five feet high hares (and smaller ones for shop windows).
The March Hare Festival is due to take place in the town next March - here the Project Leader Florence Beetlestone explains why they've chosen the animal.
Load more updates