The caterpillar of a white-letter hairstreak butterfly has been discovered for the first time at Clouts Wood in Wiltshire, despite being under threat.
A small green larva was spotted by a visitor who was delighted at his discovery of this rare species who have suffered heavy declines, as a result of Dutch Elm Disease.
The butterfly gets its name from the W-shape etched in white on the underside of its hindwing.
Clouts Wood is fortunate to support a number of healthy mature wych elm trees, which provide fantastic habitat for the white-letter hairstreak. Our ongoing management will now focus on protecting and enhancing habitat for this species at the reserve and adjacent Kings Farm Wood.
– Ellie Jones, Wiltshire Wildlife Trust's Reserves Field Officer
An application to cull badgers in Dorset has been submitted to Natural England.
A number of farmers hope to obtain a licence to kill the animals, which are thought to infect cattle with Bovine TB.
Similar culls in Somerset and Gloucestershire proved controversial, and failed to meet their targets.
Earlier this week, volunteers in the county were given a grant by a wildlife charity to continue their programme of vaccinating badgers against the disease.
Advertisement
Badgers will continue to be vaccinated against TB in Dorset, after volunteers were given a grant by a wildlife charity to carry on.
The Dorset Badger Vaccination Project offers a free service to farmers and landowners. Last year they vaccinated more than 80 badgers across the county. The volunteers say they would not be able to continue their work after 2015 without the money from the International Fund For Animal Welfare.
The IFAW is "strongly opposed" to the government's badger cull, and sees vaccination as a humane alternative.
The volunteers say a growing number of farmers are approaching them about their services.
The paw print of a cat has been found on a roof tile dating back to Roman times.
A pile of roof tiles was dug up in Berkeley Street in Gloucester in 1969 but the discovery was only made by an archaeologist in June.
The cat is thought to have snuck across the wet clay tiles in Gloucester in about AD 100. The tile in question, a tegula, was used on the roof of a building in what became the Berkeley Street area of modern Gloucester.
What a fascinating discovery. Dog paw prints, people's boot prints and even a piglet's trotter print have all been found on tiles from Roman Gloucester, but cat prints are very rare.
– Cllr Lise Noakes, cabinet member for culture and leisure at Gloucester City Council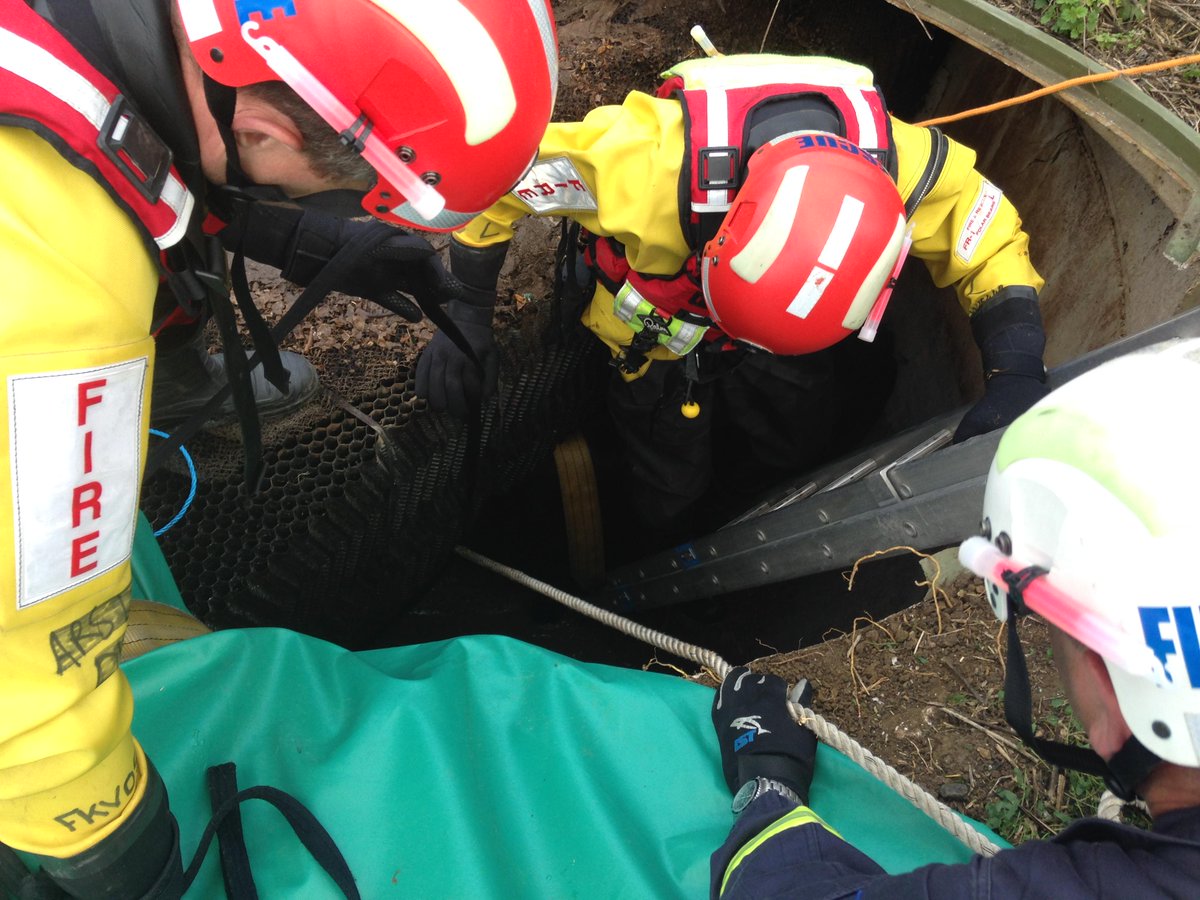 A special rescue team from Bridgwater fire station rescued a young cow who had fallen into a septic tank at Quarry Farm near Templecombe last night.
Upon arrival, crews found the 400kg cow which had fallen into a septic tank, which was approximately 8ft deep.
Working alongside the farmer and his tractor, the animal was able to be freed using specialist animal rescue and farm machinery.
Bristol Zoo is celebrating a new addition - a baby crowned lemur. The little one was born to mum Tiako and dad Loko, and is the first in Bristol. The crowned lemur gets its name from the distinct 'crown' fur pattern on the top of its head which is a clearly defined orange-brown shade.
In the wild, crowned lemurs inhabit a small patch of forest in Madagascar and are classified as endangered. Their population is rapidly decreasing due to heavy mining, illegal logging, the illegal pet trade and hunting.
"Tiako is demonstrating very strong maternal capabilities for a first time mum, whilst Loko is doing a good job of playing the protective father. We are unsure of the sex of the baby as yet but as time goes by and as Tiako and Loko become less protective we will be able to see whether their little one is male or female."
– Lynsey Bugg, Curator of Mammals
Advertisement
Giant Lego sculptures of animals and birds are to appear at Slimbridge from Saturday. Visitors to the Gloucestershire wetland centre can follow a trail of 10 characters inspired by real-life species.
They include a large North American River Otter, an Andean Flamingo and a Bewick's Swan. The models are the creation of Bristol designer Tom Poulsom.
Police in Wiltshire are appealing for information after a cat was found with a kitchen knife in its back.
The cat was found in Spindle Tree Court in Swindon yesterday morning. A nine inch kitchen knife had been deliberately stabbed through its shoulder.
It was taken to a local vet where it was sedated and the knife was removed. The cat remains at the vets where it is recovering from the ordeal.
The cat's owner hasn't been traced. It's described as mainly black, with white markings around the face and feet. It is long haired and believed to be between five and 10 years old.
It would appear that this poor cat has been deliberately stabbed. When officers located it, it was sat amongst bushes in Pinehurst, and a knife handle could clearly be seen sticking up from its back. Despite this, the cat was still very mobile.

The knife blade was approximately nine inches long with a two inch brown handle and was dragging along the floor as the cat moved.

With the help of staff from a vet practice in Swindon, the cat was caught and taken to the surgery. The knife has been seized as we believe this has been done deliberately.

Staff from the vets have suggested that the cat may have been like this for a number of days as the wound was severely infected.

Fortunately, the cat is expected to survive the ordeal, but as it has not been chipped, we have been unable to track down the owner and would appeal to members of the public to contact us immediately if they are able to help.
– PC Jon Mapson
Anyone with information as to who the owner or offenders may be, should call PC Jon Mapson on 101. Alternatively, call Crimestoppers on 0800 555 111 where information can be left anonymously if preferred.
One of the UK's rarest butterflies is making a comeback thanks to a new site in Exmoor National Park.
The Heath Fritillary has multiplied in numbers, thanks to work by the Park Authority to create suitable coppice clearings in nearby areas
See the wonderful moment a pod of dolphins decided to race a rowing boat off the coast of Bridport in Dorset.
It was captured by members of the Bridport Gig Club at West Bay, as some of their junior members rowed past the iconic East Cliff.
The rowers said they were amazed to see the playful bottlenose dolphins swimming alongside the boat.
Load more updates