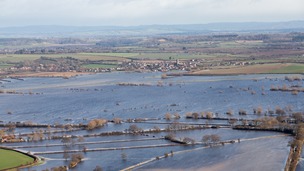 The tourism industry in Somerset is still feeling the effects of the flooding in the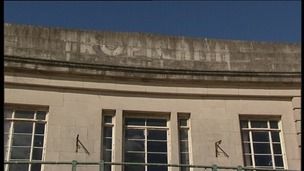 Weston's derelict Tropicana swimming pool could be converted into a temporary leisure facility .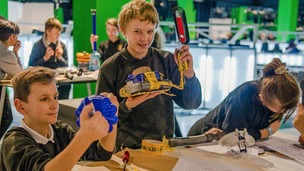 Pupils from Malmesbury School in Wiltshire have spent a day at Selfridges in London. Not shopping but having some hands-on science lessons
Live updates
Summer getaway begins
There are 40 miles of stop-start queues on the M5 southbound, between junctions 14 (Thornbury) and 23 (Bridgwater North). Travel time between the two is 120 minutes. There are no accidents; congestion is due to the sheer volume of holiday traffic.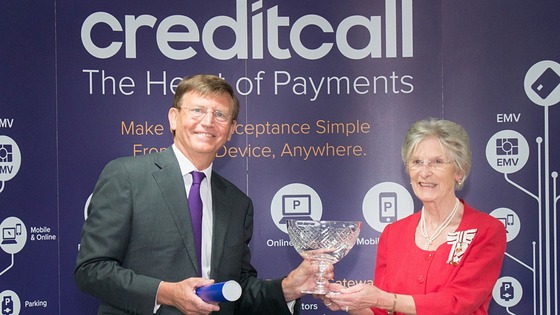 A Bristol firm has been presented with the Queen's Award for International Trade..
Creditcall began in the city in 1997 and now employs more than 60 staff.
The firm provides safe technology for people to make payments - whether using a smartphone, vending machine, parking meter, ticket machine or desktop PC.
Creditcall's promotional video gives an idea about what the firm does.
Advertisement
Wiltshire coach firm goes bust
Salisbury Reds has announced additional bus services in the region - with news that Hatts Coaches has ceased trading. Following discussions with Wiltshire Council, the operator will run buses across the following routes from today
7 and 8A - Devizes Road/Quidhampton to the city centre 12 - Stratford Bridge, Devonshire Road and Wyndham Road to the city centre 14 - Milton Road, Harvard Heights and Harnham Hill to the city centre 44 - Salisbury, Odstock, Downton, Redlynch, Woodfalls 66 - Salisbury to Tidworth via Shipton Bellinger
Another service, the 29 from Shaftesbury to Salisbury - via the Chalke Valley villages - will be run by sister firm Damory Coaches.
More information about the new services - including detailed timetables
Wiltshire coach firm goes bust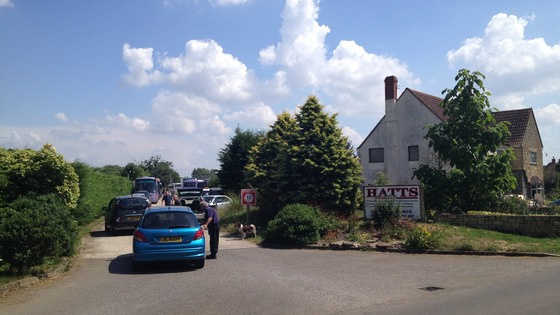 Summer getaway begins
The great summer getaway is underway with Bristol Airport expecting 90,000 people through its gates from today until Monday.
Here are two of them:
Wiltshire coach firm goes bust
Hatts coaches has been in business in Wiltshire since 1928 until today, when it had to call in the receivers. The administrators say it simply ran out of cash.
Many of you will have memories of the company, which has provided school services, coach trips and holidays for many years.
You can post your thoughts on our Facebook page or email us at westcountry@itv.com
@itvwestcountry not affected per se, but without Hatts Coaches, I would never have made school. Lacock to Chippenham 1983-1990.
Advertisement
Wiltshire coach firm goes bust
Customers of Wiltshire firm Hatts Travel, hit by the company going into administration, who paid by credit or debit card they should contact their card providers.
It is deeply regrettable and sad for all concerned that the majority of Hatts operations should have to stop trading. The businesses simply ran out of cash. We are acutely aware of the distress and hardship many holidaymakers and day trippers will be suffering right now particularly as so many of these are of an "older generation". Our priority right now is to contact and provide dedicated helpline support for those members of the general public who have paid for holidays, day trips and other private hire with Hatts.
– Andrew Sheridan, Joint administrator

Those affected can contact the helpline on 0800 4704633
Wiltshire coach firm goes bust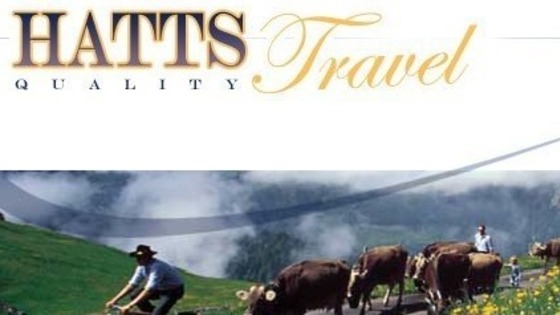 Wiltshire coach firm Hatts has gone into administration with the immediate loss of 89 jobs and threatening the plans of 1,000 members of public who have made bookings affected.
A Park and Ride bus service Hatts operates in Salisbury will continue to operate safeguarding 32 jobs.
The firm has offices and depots in Foxham near Chippenham, Worton near Devizes and Salisbury.
Helpline number for those people who are affected:0800 4704633
Summer getaway begins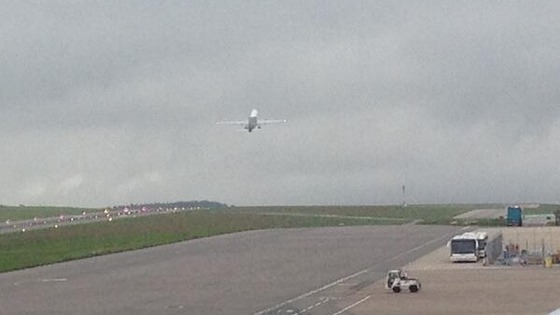 The great holiday getaway is already underway.
Bristol Airport says the total passenger number that will be travelling through Bristol Airport this weekend (Friday to Monday inclusive) will be 90,000.
Summer getaway begins
Up to two million Brits are expected to fly abroad this weekend despite temperatures in the UK remaining high.
Spain is the number one destination in Europe according to travel organisation Abta. Bristol Airport estimates 45,000 will take off from there this weekend.
However the current hot weather has boosted the numbers of people taking last-minute trips in the UK. Businesses in Somerset are hoping the weather helps to attract more people to the region, which is still struggling following the winter flood with some companies seeing a 25% reduction in bookings.
Load more updates