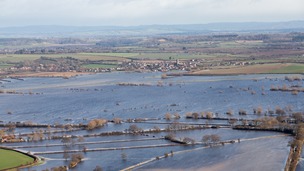 The tourism industry in Somerset is still feeling the effects of the flooding in the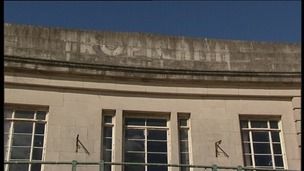 Weston's derelict Tropicana swimming pool could be converted into a temporary leisure facility .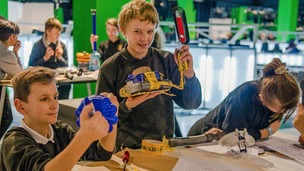 Pupils from Malmesbury School in Wiltshire have spent a day at Selfridges in London. Not shopping but having some hands-on science lessons
Live updates
100,000 passengers are expected to pass through Bristol Airport for the last holiday weekend before the school term begins.
The airport recorded a milestone a week ago when 25,000 passengers used the terminal in 24 hours. 2014 will mark a record year for the airport with an anticipated 6.3 million travellers.
Bristol Rovers sue Sainsbury's over ground plans
Bristol Rovers has issued a writ with the High Court in London over a planned development for its ground with Sainsbury's.
The supermarket giant had planned to build a store on the site of the current ground in Horfield - helping to foot the 40 million pound bill for Rovers' new stadium development. But the club says the firm is "dragging its feet" over the scheme.
Advertisement
A man from Bristol has launched a project trying to encourage more businesses to use bikes to deliver goods instead of cars.
Sam Harris, 23, originally developed the idea to reduce the use of fossil fuels in the city.
Local businessman David Beet says he has now come to rely on pedal power.
GCHQ recruits in new way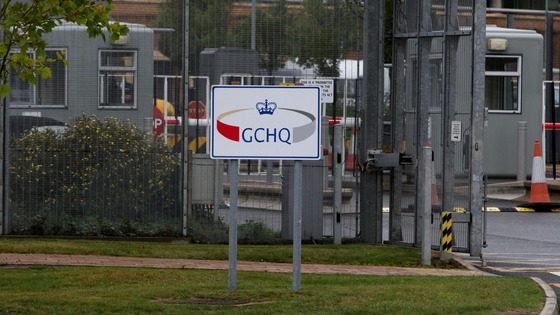 The Government's top secret listening centre based in Cheltenham is taking a new and much more public approach to recruiting staff -- by endorsing university courses. Government minister Francis Maude announced this week GCHQ will be actively supporting six credited degrees in Cyber Security.
The move is a steer away from the traditional stereotype of gifted mathematicians getting a tap on the shoulder from in-the-know Oxbridge dons acting as recruiters for MI5 and MI6.
Nigel Smart, Professor of Cryptology at the University of Bristol has been appointed as Independent chair of the panel that assessed applications.
"I am delighted to have been appointed as Independent chair of the panel that assessed applications and am excited that GCHQ has introduced this rigorous standard for judging general Cyber Security Master's Degrees."
– Professor Nigel Smart

The six universities taking part are Edinburgh Napier University, Lancaster University, University of Oxford, Royal Holloway University of London, Cranfield University and University of Surrey.
Summer getaway begins
There are 40 miles of stop-start queues on the M5 southbound, between junctions 14 (Thornbury) and 23 (Bridgwater North). Travel time between the two is 120 minutes. There are no accidents; congestion is due to the sheer volume of holiday traffic.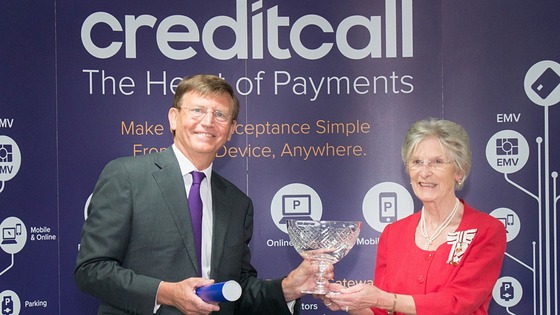 A Bristol firm has been presented with the Queen's Award for International Trade..
Creditcall began in the city in 1997 and now employs more than 60 staff.
The firm provides safe technology for people to make payments - whether using a smartphone, vending machine, parking meter, ticket machine or desktop PC.
Creditcall's promotional video gives an idea about what the firm does.
Advertisement
Wiltshire coach firm goes bust
Salisbury Reds has announced additional bus services in the region - with news that Hatts Coaches has ceased trading. Following discussions with Wiltshire Council, the operator will run buses across the following routes from today
7 and 8A - Devizes Road/Quidhampton to the city centre 12 - Stratford Bridge, Devonshire Road and Wyndham Road to the city centre 14 - Milton Road, Harvard Heights and Harnham Hill to the city centre 44 - Salisbury, Odstock, Downton, Redlynch, Woodfalls 66 - Salisbury to Tidworth via Shipton Bellinger
Another service, the 29 from Shaftesbury to Salisbury - via the Chalke Valley villages - will be run by sister firm Damory Coaches.
More information about the new services - including detailed timetables
Wiltshire coach firm goes bust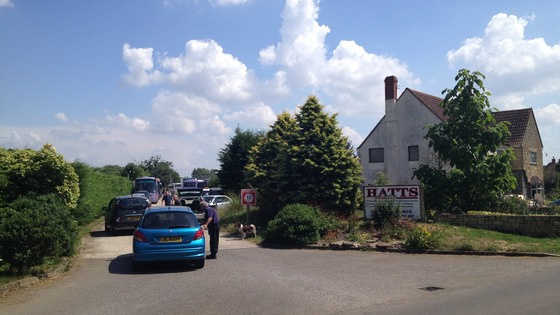 Summer getaway begins
The great summer getaway is underway with Bristol Airport expecting 90,000 people through its gates from today until Monday.
Here are two of them:
Wiltshire coach firm goes bust
Hatts coaches has been in business in Wiltshire since 1928 until today, when it had to call in the receivers. The administrators say it simply ran out of cash.
Many of you will have memories of the company, which has provided school services, coach trips and holidays for many years.
You can post your thoughts on our Facebook page or email us at westcountry@itv.com
@itvwestcountry not affected per se, but without Hatts Coaches, I would never have made school. Lacock to Chippenham 1983-1990.
Load more updates