Farming leaders are warning food produced here in the West could disappear from supermarket shelves.
Read the full story ›
Four farming unions met today for an emergency summit amid widespread supermarket protests across the UK about "unfair" milk prices.
They say that government, retailers and the food service industry must "step up to the plate" to tackle the crisis facing the British farming industry.
Speaking after the summit, David Handley of Farmers For Action said "I don't think there's any farmer out there at the moment that will accept they can just sit back on their laurels."
The meeting follows days of protests by farmers including Milk Trolley Challenges, blockades at distribution centres and even bringing cattle into supermarkets.
Farmers estimate that it costs between 30 and 32p to produce a litre of milk but the average price paid across the UK is 23.66p - following a drop of 25% in a year.
Meurig Raymond, president of the National Farmers Union said farmers were facing "all the risk in these extremely volatile times".
I believe there is now, at long last, a recognition of the dire straits that farmers are finding themselves.

People are losing money. There is no way farmers can sustainably stay in business with these sorts of prices.

There has been a race to the bottom to devalue product. When four pints of highly nutritious milk is selling for less than a bottle of water then there is something wrong in the culture of society.
– Meurig Raymond, NFU president
Scotland's Secretary for Rural Affairs, Food and the Environment called for widespread support of the dairy industry.
I am calling on retailers and other buyers to get behind the dairy sector in this time of need and to pay a fair price for milk.

I fully recognise the difficulties being faced by dairy farmers because of the low price being paid for milk and volatility on the global market, and I have written to my UK counterparts calling for a joint ministerial meeting on this issue.

I am also happy to meet again with the dairy sector at any time and in any place during these very difficult times."
– Richard Lochead, Scotland's Secretary for Rural Affairs, Food and the Environment
The four main unions, the National Farmers' Union, NFU Cymru, NFU Scotland and the Ulster Farmers Union, met today in central London to discuss the "crisis".
Advertisement
Dairy farmers from across the West Country have tonight blockaded the entrance to the huge Morrison's distribution centre on the M5 near Bridgwater.
The campaigners claim the dairy industry in the country will collapse unless the big supermarkets pay them more. They say they are losing money on every pint of milk they produce.
Businesses in Somerset have won contracts totalling more than £200 million to provide services during construction of nuclear power plant.
Read the full story ›
A soft drink made in the Forest of Dean will no longer be sold by a major supermarket following concerns about child obesity.
Lunch-box sized cartons of Ribena, which is bottled in Coleford, have been banned by Tesco because of its sugar content.
The supermarket giant will continue to sell no-added sugar versions and cordial bottles.
Advertisement
The first of two multi-million pound extensions to Bristol Airport has opened.
The 12 month programme has seen the departure lounge in the east terminal significantly enlarged.
The £8.6 million redevelopment has left it with a modern look and a more retail and catering brands have set up shop making it a much improved shopping experience.
The first of the new Honda Civics are rolling off the production line in Swindon today.
The company is investing £200 million in the new version of its popular car. Producing the Civic Type-R has secured thousands of jobs at the factory in the town.
It will soon go on sale in dealerships all over Europe.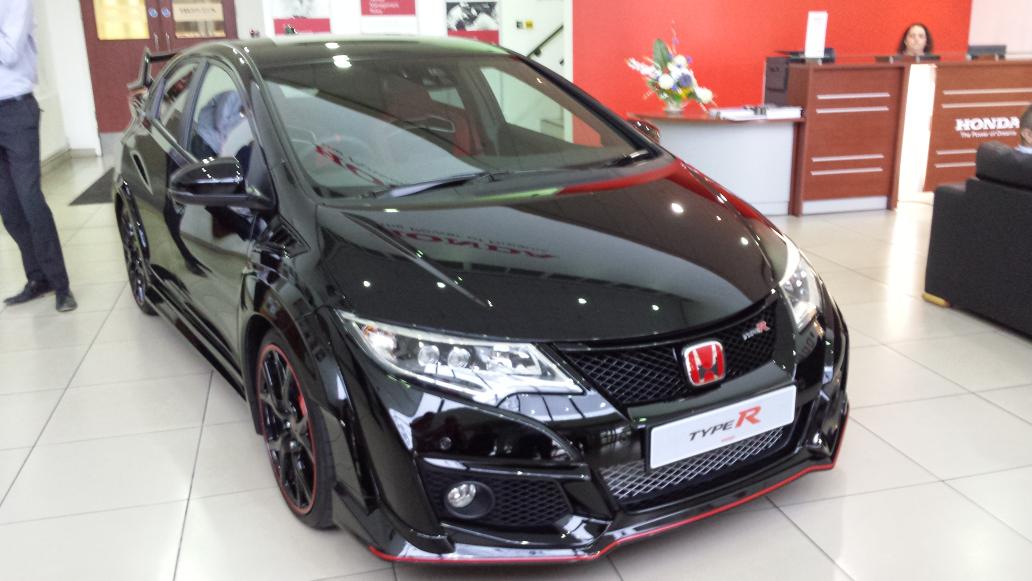 Workers on First Great Western will strike for 48 hours from 6.30pm on 8th July in a row over jobs and other issues, the RMT trade union has said.
Customers of a bridalwear shop in Gloucester which has closed down suddenly are concerned it may affect their wedding plans.
Mystia Bridal Boutique has ceased trading, with a number of brides-to-be with orders in place. It is a member of the British Bridal Retail Association, has issued the following statement about the closure of Mystia Gloucester.
Here at the BBRA we would like to express our regret that this has happened to one of our members. We have no information around the closure nor how may brides are affected as the member is not returning our calls or requests for information. Thankfully, as a member retailer they should have offered their brides our free insurance. Brides who got this were required to call our insurance partners to activate the free cover and to register their purchase. Those that did will be covered and should contact the insurers on the telephone number provided on their policy. Those that did not register will not be covered. If you paid by credit or debit card you should contact the issuer to make a claim. I apologise for the distress that our member has caused so many. Our membership will work hard to help those affected.
– British Bridal Retailers Association spokesperson
The British Bridal Retailers Association says its members are on standby to do all that they can to assist brides that have been affected. You can find a member nearest to you here.
Load more updates