Dairy farmers from across the West Country have tonight blockaded the entrance to the huge Morrison's distribution centre on the M5 near Bridgwater.
The campaigners claim the dairy industry in the country will collapse unless the big supermarkets pay them more. They say they are losing money on every pint of milk they produce.
Businesses in Somerset have won contracts totalling more than £200 million to provide services during construction of nuclear power plant.
Read the full story ›
Advertisement
A soft drink made in the Forest of Dean will no longer be sold by a major supermarket following concerns about child obesity.
Lunch-box sized cartons of Ribena, which is bottled in Coleford, have been banned by Tesco because of its sugar content.
The supermarket giant will continue to sell no-added sugar versions and cordial bottles.
The first of two multi-million pound extensions to Bristol Airport has opened.
The 12 month programme has seen the departure lounge in the east terminal significantly enlarged.
The £8.6 million redevelopment has left it with a modern look and a more retail and catering brands have set up shop making it a much improved shopping experience.
The first of the new Honda Civics are rolling off the production line in Swindon today.
The company is investing £200 million in the new version of its popular car. Producing the Civic Type-R has secured thousands of jobs at the factory in the town.
It will soon go on sale in dealerships all over Europe.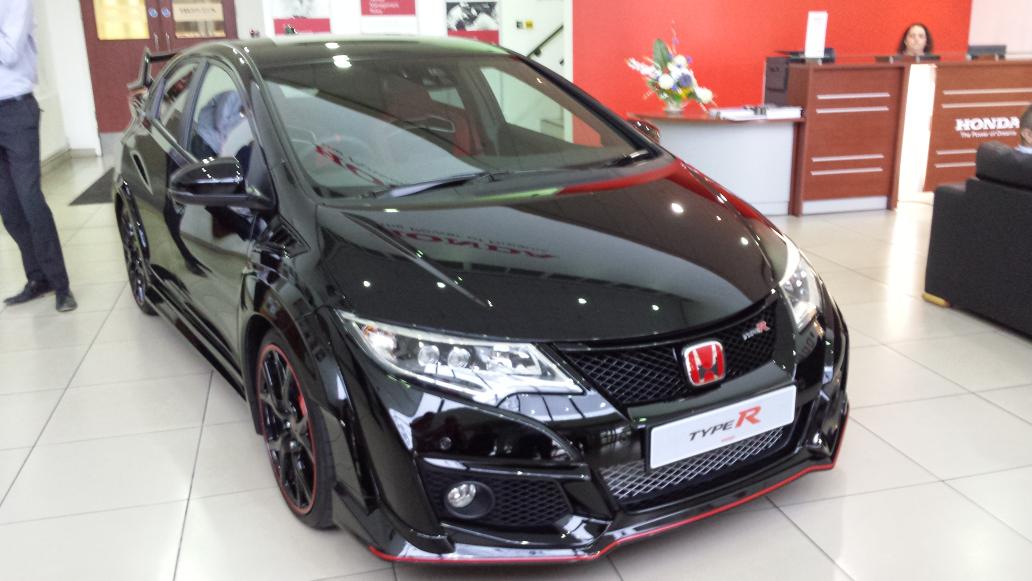 Workers on First Great Western will strike for 48 hours from 6.30pm on 8th July in a row over jobs and other issues, the RMT trade union has said.
Advertisement
Customers of a bridalwear shop in Gloucester which has closed down suddenly are concerned it may affect their wedding plans.
Mystia Bridal Boutique has ceased trading, with a number of brides-to-be with orders in place. It is a member of the British Bridal Retail Association, has issued the following statement about the closure of Mystia Gloucester.
Here at the BBRA we would like to express our regret that this has happened to one of our members. We have no information around the closure nor how may brides are affected as the member is not returning our calls or requests for information. Thankfully, as a member retailer they should have offered their brides our free insurance. Brides who got this were required to call our insurance partners to activate the free cover and to register their purchase. Those that did will be covered and should contact the insurers on the telephone number provided on their policy. Those that did not register will not be covered. If you paid by credit or debit card you should contact the issuer to make a claim. I apologise for the distress that our member has caused so many. Our membership will work hard to help those affected.
– British Bridal Retailers Association spokesperson
The British Bridal Retailers Association says its members are on standby to do all that they can to assist brides that have been affected. You can find a member nearest to you here.
Nearly 500 sheep have been stolen from Somerset farms in the last six weeks in what police say is an "unusual" spike in sheep-rustling.
The thefts include nearly 150 lambs and ewes from near Langport in the middle of the night, nearly 130 from a farm near Baltonsborough and sheep's skins found blocking a land drain in Glastonbury.
Cows are also being targeted, with a cattle lorry from East Huntspill found burnt out in Langport, and cows stolen from a shed in Ilchester.
Farmers are losing tens of thousands of pounds from these thefts, and police say the meat of these animals could be sold illegally. They hope a nationwide appeal for information will help the investigation.
It's sickening what these mindless thieves do. The sheep have probably suffered in transit and not been killed humanly either.
– Anonymous victim of sheep-rustling
There are 15,000 curry houses in Britain, but the industry is in crisis, say some restaurateurs. An immigration cap means some are struggling for staff, while second generations of Bangladeshi immigrants are deciding against working in the family business.
A conference has been held near Bristol for leading industry members to swap ideas and get advice.
Here is Robert Murphy's report.
Load more updates