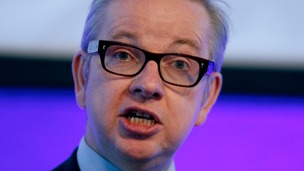 Education Secretary Michael Gove says he'll force the poorest performing schools to convert to academies.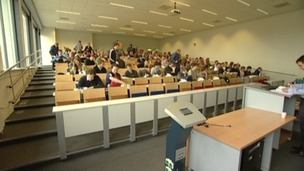 Parents are sending their children abroad to avoid education fee hikes.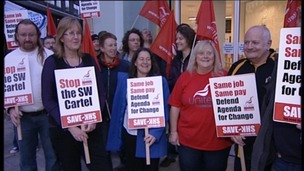 Thousands of people from across the West are heading to the Capital for a march and rally against the Government's austerity policies.
Live updates
Free school plans rejected
Free School plans rejected
Plans to open a new free school in Bristol appear to be at an end tonight after the Department for Education performed a surprise U-turn by dropping its backing for the project.
The Bristol Primary School had already recruited a headteacher and signed up more than a hundred pupils. But the trust behind it has been told it's failed to meet rigorous Government criteria. Our Education Correspondent Richard Payne reports.
Playground repainting scrapped
Fenced off Cirencester playground finally opens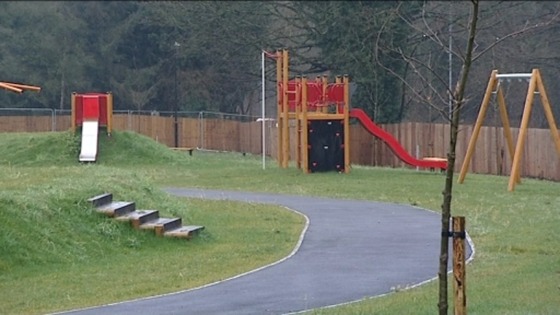 A brand new playground, kept closed after complaints that it was too bright, has finally opened.
Cotswold District Council fenced off the playground in Cirencester for almost a year after residents complained the swings and slides were out of keeping with the neighbourhood.
It has now opened without any changes.
Advertisement
Free school plans rejected
Councillor had concerns over free school plans
Steve Comer, Liberal Democrat Councillor for Eastville Ward, says he always had concerns over the free school plans:
Free school plans rejected
Trust give their reaction to DfE's decision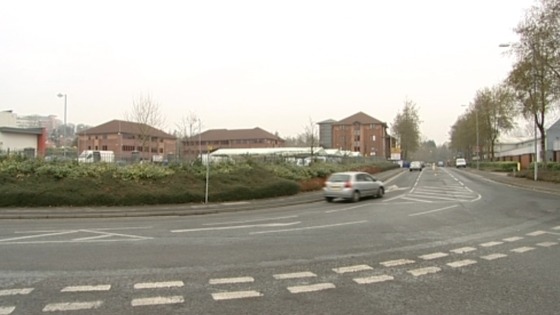 Plans for a new free school in Bristol have been rejected by the Department for Education.
Bristol Primary School (BPS) had wanted to open at a former business park in Eastville, but its proposals failed to meet the DfE's 'strict criteria'.
Steve Spokes from BPS said: "Obviously this is extremely disappointing news, not just for the Trust but for the 114 families who had signed their children up for the proposed September intake.
"We have been working on plans to bring a Free Primary School to the inner city of Bristol for well over a year now and our consultation had been extremely thorough so we are also surprised at this decision.
"However, I can't comment any further until we have sat down with the Department for Education and talked through the reasons for this decision in more detail."
Free school plans rejected
Bristol free school plans rejected
Plans for a new free school in Bristol have been rejected by the Department for Education.
Bristol Primary School had wanted to open in September, but its proposals failed to meet the DfE's 'strict criteria'.
More than a hundred children were signed up to start at the Eastville site. Five hundred more had expressed an interest.
Council secures £34m funding for extra school places
Bristol City Council has secured £34 million government funding to provide extra school places over the next two years.The money will be used to fund schemes in areas such as Bedminster, Southville, the city centre and St George.
This funding allocation is good news for Bristol schools and a clear demonstration of confidence in the plans we have for further primary school expansions.

We will now be able to get started on getting more schemes ready for planning and purchasing the land or buildings necessary.
– Cllr Alastair Watson, Cabinet Member for Children and Young People
Advertisement
Playground repainting scrapped
Playground repainting plans scrapped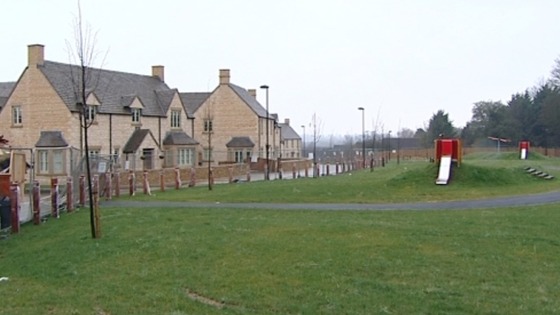 Plans to redecorate a Cirencester playground after complaints were made about it being "too bright" have been scrapped.
The opening of the playground at Corinium Via had been delayed for the work to be carried out. But a campaign to get the facility open was launched by local people.
Some residents had complained the playground did not blend in with its surroundings.
Somerset schoolchildren get a lesson on flooding
School children on the Somerset Levels have been given a unique lesson from top environment and weather experts, to learn why the area floods so often.
Pupils from North Curry primary near Taunton were taken on a trek from the source of the River Tone along its journey to the sea. Richard Lawrence joined them halfway, and got a panoramic view of the floods still dominating the landscape.
Playground repainting scrapped
Row over brightly coloured playground
Parents say they're frustrated that a new children's playground has been fenced off for nearly a year because it's the wrong size and colour. Some residents in Cirencester complained that the swings and slides are too bright and "out of keeping" in the neighbourhood.
Cotswold District Council told us it has now given the go-ahead to change the lay-out of the play area and to re-paint it. Jane Solomons reports.
Playground closed because it's too bright
A playground in Cirencester has closed because it's too bright. The strong colours have upset some, who say it's not in keeping with the Cotswold look. But some parents are said to be furious.
Load more updates