If you've been in Bristol and noticed an increased amount of suspicious activity around banks and security vans, we can explain all.
You'll be glad to hear it's all part of a film, called Golden Years, which is being shot almost entirely in the West Country. It centres around the antics of a couple of bank-robbing pensioners.
It tells the story of Arthur and Martha's decision to turn to a life of crime, spurred on by their declining pension savings.
They rob banks and use some of the money to help save their local bowling club. And some to go on a caravan tour of National Trust properties in the Cotswolds.
But underpinning the comedy is deeper message about older people in society.
We were able to speak to some of the stars, which includes names such as Bernard Hill and Virginia McKenna as Arthur and Martha.
Ellen Thomas, known for Eastenders, plays Thelma.
Phil Davies, famous for his parts in Whitechapel and Silk, plays Brian.
The actor Simon Pegg returned to Bristol today to open the University's new £30m pound Students' Union building, including a new theatre in his name. Richard Payne caught up with the star of the film Hot Fuzz , which was shot in Wells.
Advertisement
Hollywood actor Simon Pegg will be returning to his roots at the University of Bristol this afternoon.
Pegg, who graduated in 1991, will be back to reopen the Students' Union building on Queens Road. Its £30 million transformation includes a new theatre named after him.
The comic actor made his name with sitcom Spaced and cult favourite Shaun of the Dead. More recently he has starred as Enterprise engineer Scotty in the new Star Trek films.
The team behind the London 2012 Olympic Stadium have been chosen as the designers of the Bristol Arena.
Populous, the international arena and stadium design specialists, will work in partnership with the award winning Bath based practices Feilden Clegg Bradley Architects and BuroHappold Engineering.
Alongside the London 2012 stadium, Populous designed the O2 Arenas in London, Berlin and Dublin, and the recently completed Leeds Arena.
The final design for Bristol's £90 million indoor arena will be chosen today.
A panel of judges will choose from five designs and are due to announce the winner this afternoon.
The former diesel depot site beside Bristol Temple Meads will be the home to a 12,000 seater arena which will host sport and music events.
It will bring more than 900 jobs to Bristol and is expected to attract millions of pounds in additional spending to the region.
In January five designs were submitted.
Tributes have been pouring in to author Sir Terry Pratchett, who has died at his home in Wiltshire aged 66.
Read the full story ›
Advertisement
Best-selling fantasy fiction author Sir Terry Pratchett has died at the age of 66. The author of the multi-million selling Discworld series lived in Broad Chalke, a village west of Salisbury.
In 2007 he announced he was suffering from early-onset Alzheimer's. He had latterly been a prominent campaigner on behalf of people who have the disease.
The Cheltenham Festival starts tomorrow, but many visitors began to arrive over the weekend, some having booked their accommodation a year ago.
It is estimated that more than 230,000 race-goers will attend the four-day event.
This year, for the first time, parking is to be made free in the town centre during the festival from 1pm each day.
A music video featuring Somerset's Clevedon Pier has won the Brit Award for British Video.
Boyband One Direction filmed 'You and I' in 2014. A brass plaque was placed on a bench there to mark the occasion,but it had to be moved after over-zealous fans covered it with their own tributes.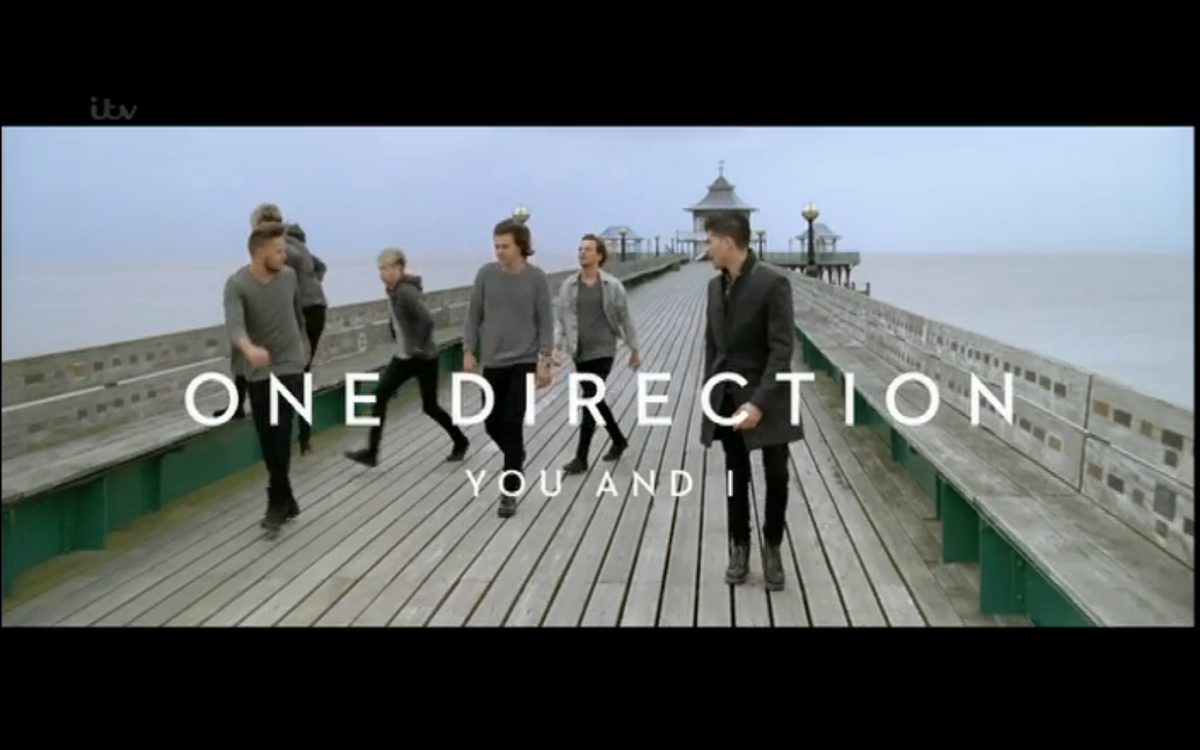 Bristol singer George Ezra is up for a Brit award tonight.
He's nominated for the best male soloist award.
His debut album 'Wanted on Voyage' went to number one, and was the third best-selling album of 2014. He's up against Damon Albarn, Paulo Nutini, Ed Sheeran and Sam Smith. The ceremony will be live on ITV tonight at 8pm.
Load more updates