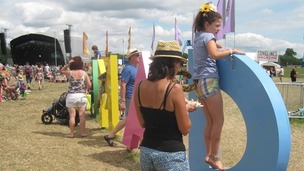 Our cameras were out in force at WOMAD festival in Wiltshire - here's a gallery of pictures from Sunday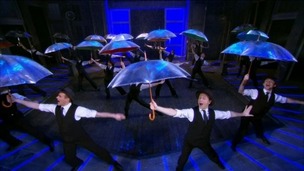 Our weatherman Bob Crampton goes behind the scenes at the Bristol Hippodrome to see how they make it rain every night amid all the sunshine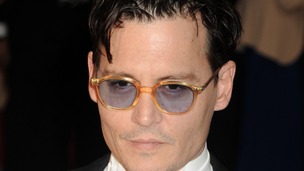 Johnny Depp is heading for Britain's most inland port to shoot the latest Tim Burton film Through the Looking Glass.
Live updates
Bristol's Shaun the Sheep is top TV character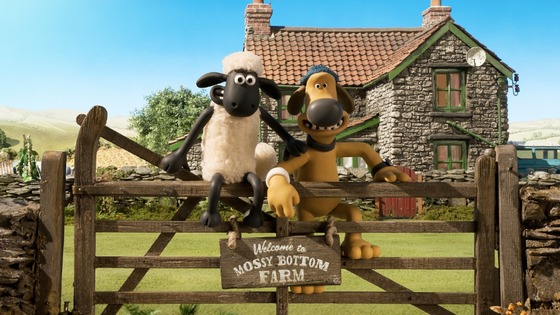 Bristol animation Shaun the Sheep has topped a poll of the nation's favourite children's TV cartoon characters.
Created by Aardman Animations, who also made Wallace and Gromit, Shaun beat Postman Pat and Sooty & Sweep in the Radio Times survey. They came second and third respectively.
Taunton actor lands role in Star Wars
West Country (W)
A relatively unknown actor from Somerset has landed one of the lead roles in the new Star Wars film.
Today our reporter Bob Cruwys went back to Pip Anderson's old school in Taunton to find out if his star quality was a force to be reckoned with as a teenager:
Advertisement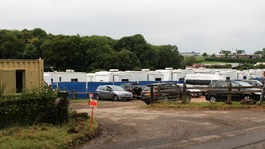 Taunton's Pip Anderson is going to star in the next Star Wars movie. Locals say filming has started at Puzzlewood in the Forest of Dean.
Read the full story
Taunton actor lands role in Star Wars
This is Taunton's Pip Andersen showing off his free running moves to ITV News West Country in January 2012.
Today it has been announced that he has landed a starring role in the new Star Wars movie after being thousands of hopefuls who auditioned for the part.
Taunton actor lands role in Star Wars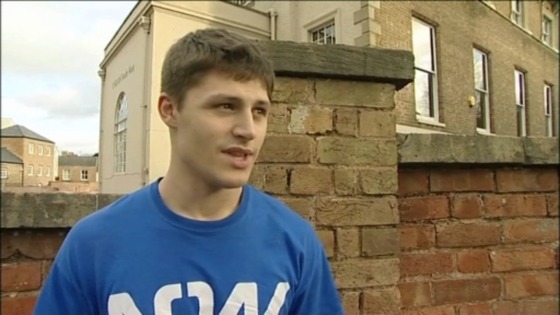 Unknown Somerset actor Pip Andersen has landed a starring role in the new Star Wars Film following open auditions which attracted thousands of hopefuls.
Taunton's Pip Andersen, 23, is an expert in the gravity-defying sport of parkour and recently showcased his skill at jumping across rooftops in a Sony Spider-Man commercial.
Also selected is Crystal Clarke is a US actress who is studying in Glasgow and will be seen in her first feature, The Moon And The Sun, which stars Pierce Brosnan, next year.
It is not yet known what roles the pair will play in JJ Abrams' Star Wars Episode VII.
Around 37,000 hopefuls attended open castings in 11 cities across the US and UK, while more than 30,000 submitted applications online.
Lucasfilm president and president Kathleen Kennedy said: "The Star Wars universe has always been about discovering and nurturing young talent and in casting Episode VII we wanted to remain absolutely faithful to this tradition.
"We are delighted that so many travelled to see us at the open casting calls and that we have been able to make Crystal and Pip a part of the film."
St Paul's Carnival
Thousands of people are celebrating as St Paul's carnival gets into full swing.
The one day festival celebrates all things carribbean - from jerk chicken to reggae - and draws in crowds from all over our region.
Today's party started with a bang - as hundreds of schoolchildren paraded around Portland Square as Francesca Carpenter reports:
Advertisement
St Paul's Carnival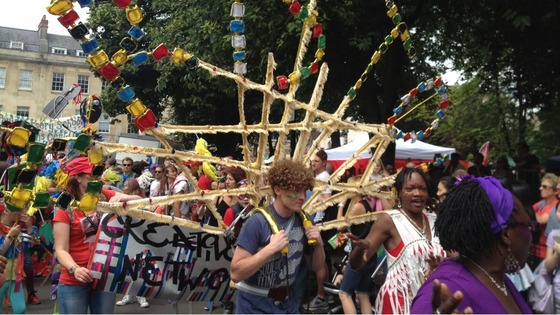 The sun is out for St Paul's carnival and celebrations are in full swing.
More than 1000 people have been taking part in the masquerade around Portland Square.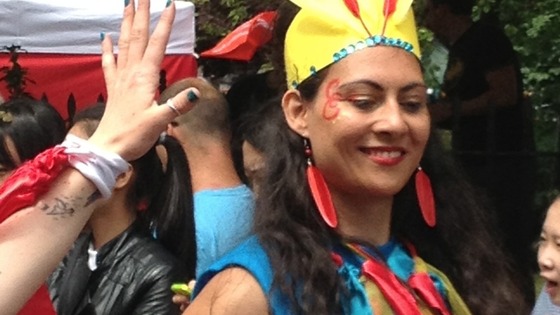 It's a chance for local schoolchildren and community groups to show off their finest dance moves and costumes. Primary schools around the city have been rehearing for months.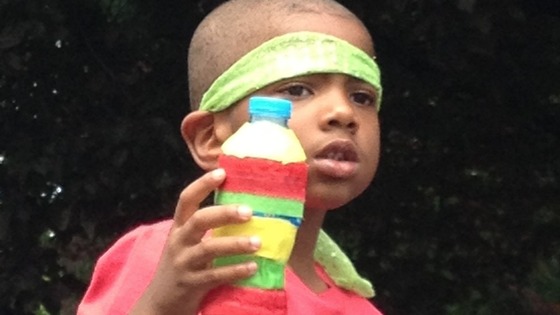 Food stalls BBQ's are sizzling with Caribbean favourites such as jerk chicken, pork, and rice and peas. Today the celebrations will end at midnight instead of 2am, to save the organisers money.
St Paul's Carnival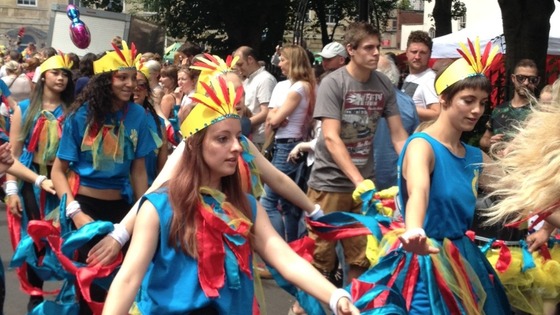 Crowds are lining the streets in Bristol for the annual St Paul's Carnival celebrating the city's rich Afro-Caribbean history.
This year, organisers are trialling an earlier closing time. Due to the cost implications of the usual 2am finish, this year the event will be ending at midnight.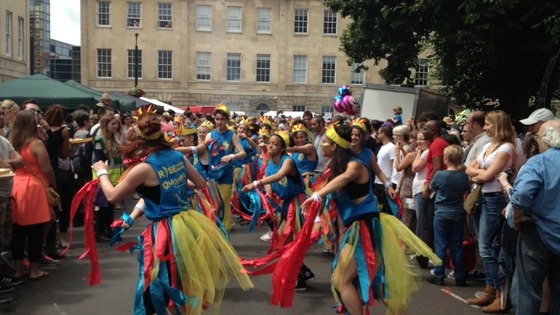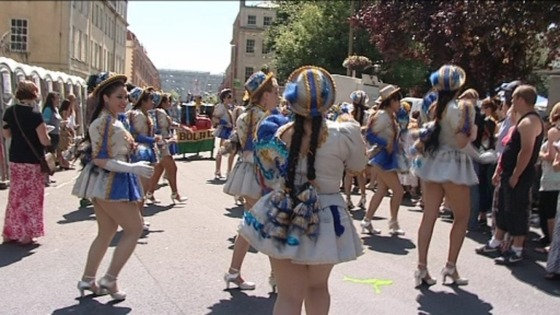 Final preparations are being made for St Paul's Carnival in Bristol tomorrow, which is expected to attract more than one hundred thousand people. The annual street party, has been running since 1968 and celebrates the city's Afro-Caribbean history.
This year it will officially end at midnight instead of 2 am to save money, but there's plenty to see and do.
Organisers of WOMAD, one of the region's largest festivals, are mourning the death of one of the headline acts, The legendary singer songwriter Bobby Womack died last month at the age of 70.
With three weeks to go before the event at Charlton Park in Wiltshire the team are deciding to replace him or do a tribute in his slot. Thousands of people are expected at the four day event which starts on the 24th of July.
Load more updates