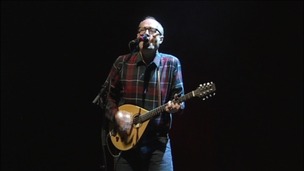 The Young Ones star Ade Edmondson talks about his passion for music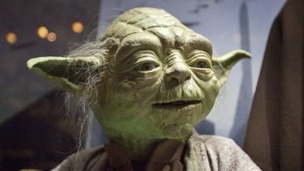 Disney are holding open auditions in Bristol today for a 'major movie' said to be the new Star Wars film.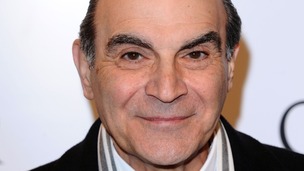 Poirot fans are eagerly anticipating Dead Man's Folly which airs later this week, and was part filmed in Devon.
Live updates
Chris Jefferies drama filmed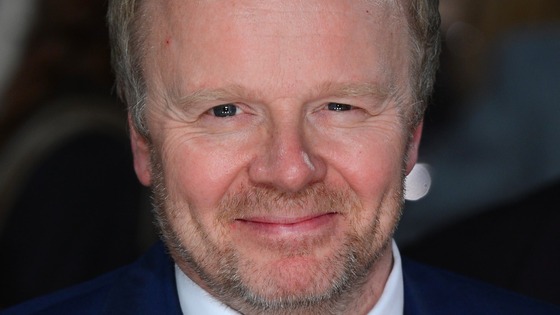 Chris Jefferies drama filmed
The Lost Honour is based on the true story of Christopher Jefferies, a retired schoolmaster who was arrested when his tenant, 25 year-old landscape architect Joanna Yeates, was found murdered on Christmas Day in 2010. While in police custody, Jefferies became the most familiar face in Britain.
This powerful drama begins the day before Yeates' disappearance, and follows the innocent Jefferies through his arrest, release and subsequent isolation as his un-sought fame profoundly affected his life. On 20 January 2011, the real killer, neighbour Vincent Tabak, was finally arrested.
Christopher Jefferies will be played by Jason Watkins (Being Human, Psychoville, Little Dorrit). The cast also includes Peter Polycarpou as Louis Charalambous and Shaun Parkes as Paul Okebu, Jefferies' legal team.
Advertisement
Chris Jefferies drama filmed
No one will ever forget the man with the eccentric hair who became so connected with the murder of Joanna Yeates. I want to make sure that no one forgets the same man who was acquitted, and who fought back to clear his name, and became a very British kind of hero.
– Peter Morgan, writer
Chris Jefferies drama filmed
Peter Morgan has written a vivid and ultimately uplifting account of a man who was wrongly accused and found himself at the centre of a media storm. It's a story that celebrates our right to be eccentric, and it also, as it happens, is the story of a rather brilliant man who was once my English teacher!"
– Roger Michell, Director
Chris Jefferies drama filmed
Filming has begun in Clifton, Bristol, for ITV's drama Chris Jefferies: The Lost Honour. The production will tell the story of the Bristol landlord wrongly accused of murdering his tenant Jo Yeates in 2010.
National
Aardman Animators, best known for Wallace and Gromit, has launched an online campaign to bring back its first creation Morph.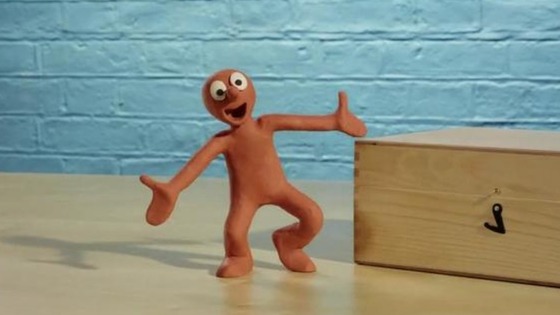 Read: Clangers set for television return in 2015
The terracotta-coloured clay model first appeared on television screens in 1977 on a show hosted by artist Tony Hart.
Morph, who has not been on television regularly since the late 1990s, is now part of a campaign by Aardman's Peter Lord who wants to raise £75,000 on crowdfunding website Kickstarter to help fund 12 new one-minute online episodes.
Co-founder Mr Lord said: "I'm amazed and humbled that even though it has been over 30 years since his birth, the little guy still has such a passionate following on Facebook and YouTube.
"We've had so many people asking for him to make a comeback that I thought it's about time we start hatching a plan."
The campaign, which will end on 28 November, has so far raised around £20,000 and Aardman's co-founder said they plan to start production in January if the target is met.
Read: Miliband says comparisons with Wallace 'just a bit of fun'
Advertisement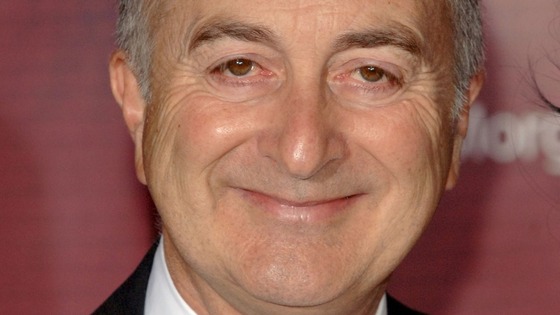 Actor, author and historian Sir Tony Robinson will be in Dorchester tonight for an event to promote research in to family histories.
He will be giving his speech at the Dorset History Centre alongside the County Archivist Sam Johnston before taking questions from the floor.
Star Wars memorabilia auction
West Country (W)
More than fifty lots of Star Wars memorabilia went up for sale after a local collector passed away, leaving a house full of items, from his beloved films.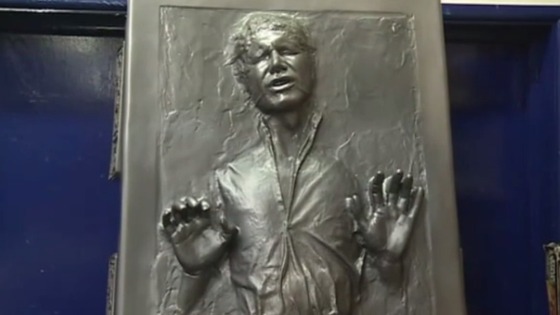 Merchandise from the movie franchise which began in 1977, especially boxed in mint condition, is highly coveted.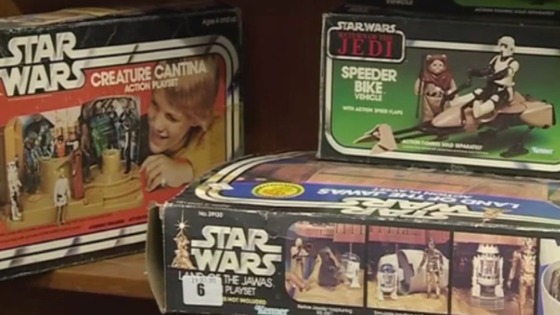 Star Wars fans descended upon Dorchester for the sale, where original memorabilia from the films in the 70s and 80s fetched the highest.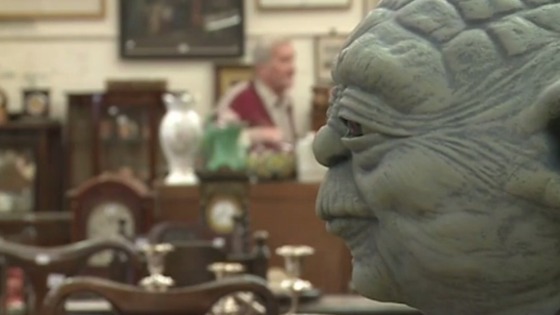 He is possibly one of Bristol's most famous sons and is preparing to bring his latest ice show to the city.
Olympic gold medallist Robin Cousins begins a nationwide tour in the new year.
The show is called ICE and arrives at the Hippodrome in April, he spoke to ITV News Westcountry about the show.
Star Wars memorabilia auction
West Country (W)
A large collection of Star wars memorabilia will go under the hammer today at Dukes Auction Room in Dorchester.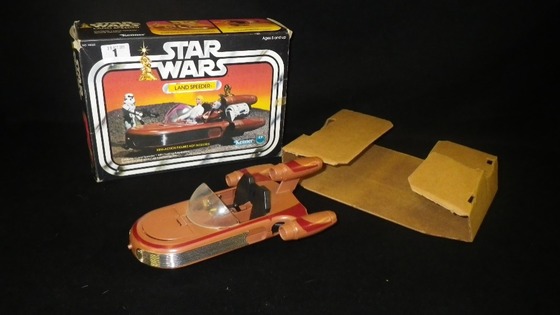 The 50-strong assortment for figures and toys include Han Solo, Jabba the Hutt and Princess Leia figures.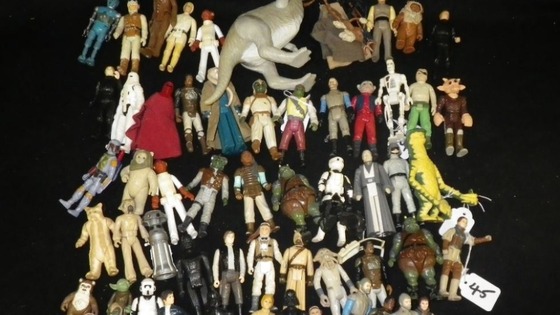 It is thought the collection could attract attention from across the world.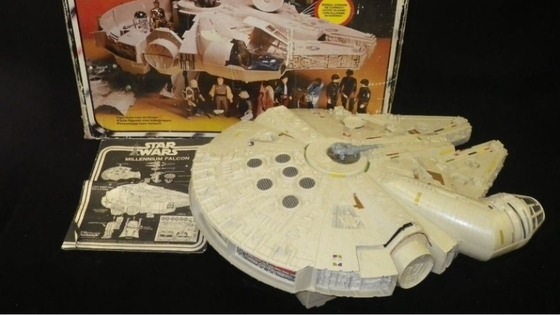 Load more updates