Banksy revealed all the timber and fixtures from his so-called Bemusement Park will be sent to the camp which is home to thousands.
Read the full story ›
The first live music event will be held at Banksy's Dismaland exhibition in Weston-super-Mare tonight.
Peanut Butter Wolf, DJ Yoda and Breakbeat Lou will be performing while visitors see the work of more than 50 artists at the former Tropicana site on the seafront.
There will be music or comedy every Friday night during the five week exhibition at the Bristol artist's so-called Bemusement Park.
Advertisement
Sir Terry Pratchett's final Discworld novel has gone on sale today.
'The Shepherd's Crown' is the 41st in the series and comes after the Wiltshire author's death from Alzheimer's Disease in March this year.
ITV News West Country can reveal Banksy didn't pay a penny to North Somerset Council to rent the Tropicana for his Dismaland exhibition...
The answer to your question "How much is Banksy paying to rent the space from us?" is…..nothing.
– North Somerset Council
Millions of hopeful art fans received error messages under the weight of online interest in the graffiti artist's Dismaland Bemusement Park.
Read the full story ›
Advertisement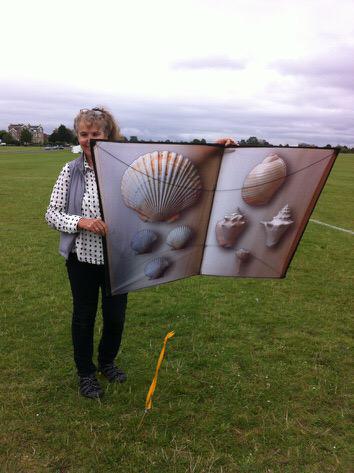 Kite flyers from across the world have arrived in Bristol, ready to take part in this weekend's International Kite Festival.
The free event will now be held every two years on the Downs.
Yesterday, organisers were out and about testing the wind conditions in preparation for the weekend.
Kite flyers from across the world have descended on Bristol ready for this weekend's kite festival.
The free event which used to be held at Ashton Court, will now be on Durdham Downs.
It will feature everything from kite flying battles, synchronised displays, to giant animals.
It will also be marking Bristol Green Capital 2015.
Former actress from Bristol is celebrating her 100th birthday today.
Audrey Noble worked with ENSA (Entertainments National Service Association) entertaining troops during WWII.
She appeared in Z Cars, All Creatures Great and Small and Casualty, as well as being a member of the Bristol Old Vic Company.
Audrey Noble is now in a care home but her memories are still larger than life:
Bristol TV star Carol Vorderman has landed a job working alongside astronauts, promoting space science education.
The former Countdown maths wizard, who has a private pilot's licence, will sit on the board of directors for the Challenger Centre for Space Science Education.
The centre was set up to honour the legacy of the Challenger shuttle crew, who were killed in a tragic accident in 1986.
54-year-old Vorderman says she has always been fascinated by space - and her daughter wants to be an astronaut.
"I'm thrilled and honoured to have been voted onto the board of this amazing organisation and I and can't wait to get fully involved.

"To encourage children into science and engineering has been one of my passions for decades.

"The opportunities for children that the Challenger centres provide is excellent. Space holds a massive fascination for everyone, whatever age, whatever background."
– Carol Vorderman
Load more updates