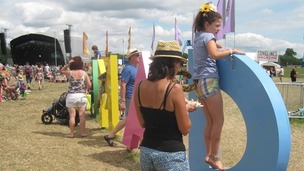 Our cameras were out in force at WOMAD festival in Wiltshire - here's a gallery of pictures from Sunday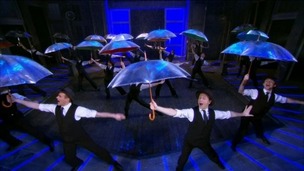 Our weatherman Bob Crampton goes behind the scenes at the Bristol Hippodrome to see how they make it rain every night amid all the sunshine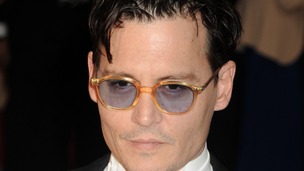 Johnny Depp is heading for Britain's most inland port to shoot the latest Tim Burton film Through the Looking Glass.
Live updates
Another set back for Tropicana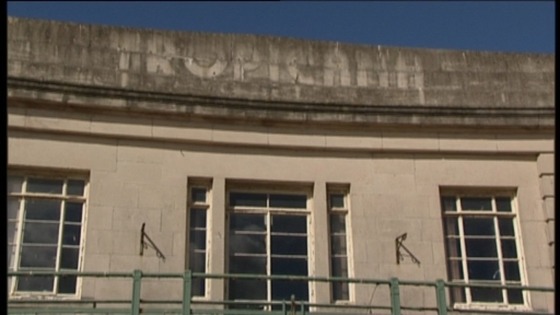 The future of the Tropicana in Weston-super-Mare is once again in doubt after North Somerset Council reported that the latest proposals to fund a restoration project appear to have failed.
In a statement the Council said:
Following the failure of Trop WsM Ltd to come forward with any funding agreement for their project, and an independent assessment of the current proposals, North Somerset Council members will now be asked to consider the next steps for the Tropicana site at Weston-super-Mare.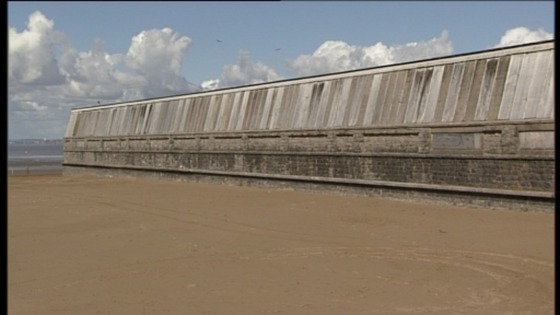 According to the Council, The West of England Local Enterprise Partnership has concluded that: 'the business plan as currently presented together with the clarification provided is most likely to fail in terms of securing funding for the development'.
As a result the council is now reconvening the Tropicana Working Party to consider the next steps for development of the site. It is expected to report to the next meeting of the Council on 15th July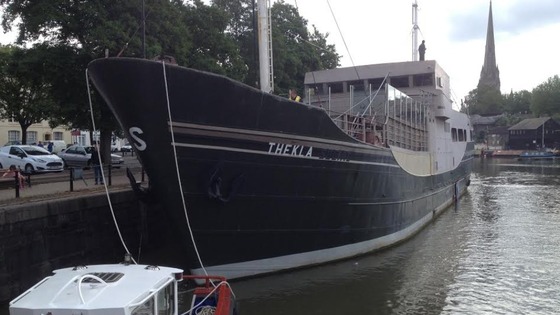 Bristol's famous music boat Thekla disappeared from her harbour-side home this morning. She is going into dry dock for six weeks for repairs.
The boat has been berthed in Bristol Harbour for 30 years, being adapted from cargo ship to theatre to night club and music venue.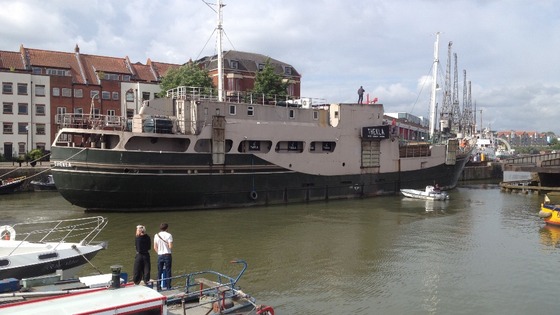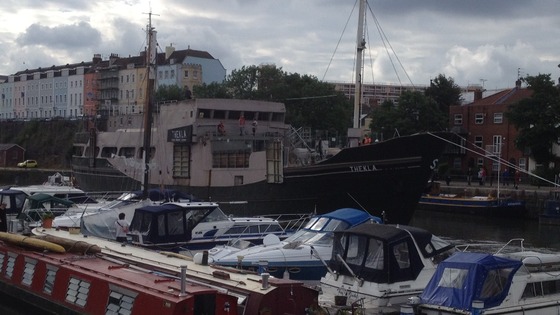 Advertisement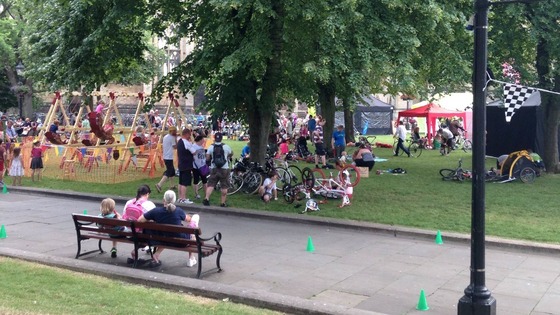 Large crowds made the most of the sunshine in bristol to head to College Green for the City's BIg BIke Ride.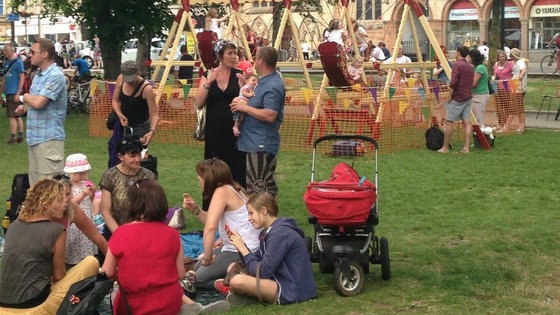 The event coincided with the end of Bristol's Big Green Week, an event celebrating Bristol's achievement as Green Capital 2015.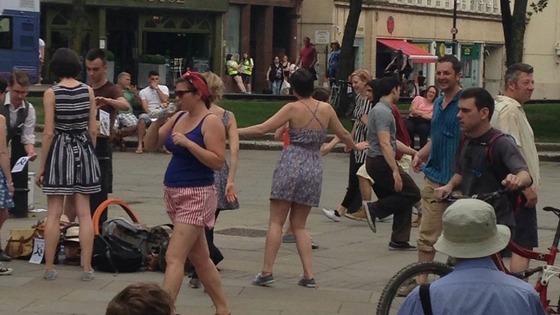 A book reading like a who's who of show business has just been published, celebrating a hundred years of one of our best loved theatres.
Thousands of celebrated artists have entertained audiences at the Bristol Hippodrome, many of them with a lifelong affection for a special building standing in the very centre of the city. Our Bristol Correspondent Richard Payne reports.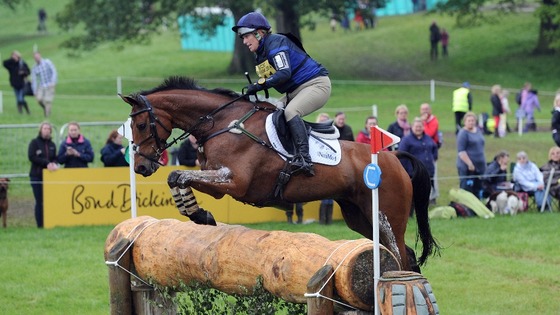 The Queen's grand daughter, Zara Phillips, who lives in Gloucestershire, is to return to major competition for the first time since the birth of her daughter Mia at the World Equestrian Games in Normandy in August.
She has been named in a six-strong Great Britain squad which also includes Pippa Funnell, William Fox-Pitt, Tina Cook, Izzy Taylor and Oliver Townend.
Phillips was crowned world eventing champion in Aachen in 2006 and won team silver at London 2012 alongside Cook and Fox-Pitt, where she was presented with her medal by her mother, the Princess Royal.
Somerset born racing driver Jenson Button had to cancel an appearance on Graham Norton's Channel 4 chat show after being stung by a wasp.
Button, from Frome, suffered an allergic reaction after being stung between the eyes while on a bike ride.
So sorry 2 be missing the @grahnort show tonight, I've been taken out by a wasp! I was riding my bike yesterday & got stung between the eyes
Advertisement
London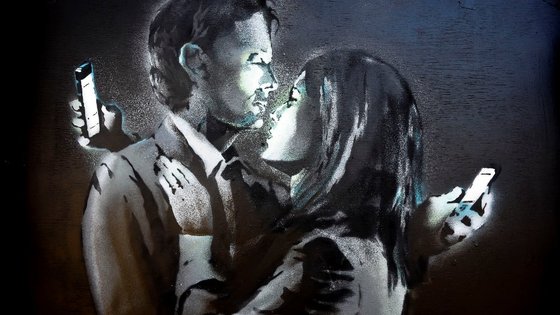 Cameras will be allowed into a forthcoming Banksy Exhibition at the Sotheby's gallery today. The unauthorised collection of over 70 works has been put together by the street artist's former agent.
The exhibition opens to the public next Wednesday. A previous show in Bristol attracted over 100,000 people.
South Glos singer in Britain's Got Talent final
Wales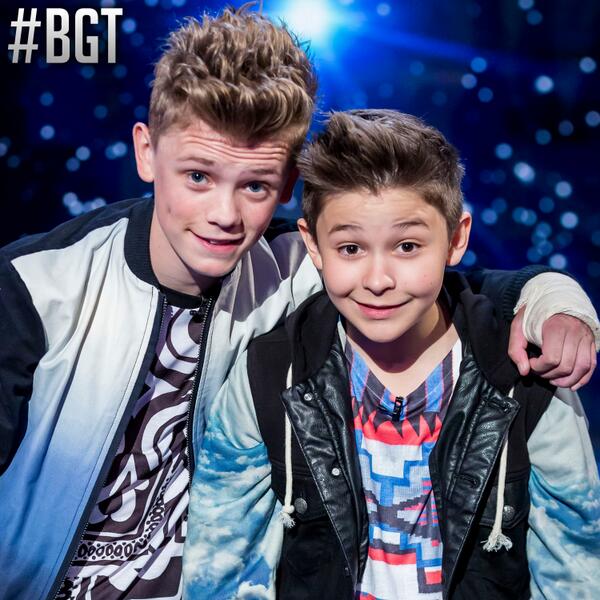 Leondre and Charlie - aka Bars and Melody - are through to the final of this year's Britain's Got Talent.
On Twitter, the duo thanked fans for their support.
"WE are so proud of you...thank you so much" they wrote.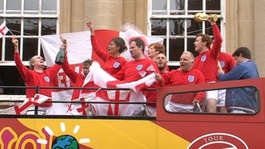 Find out why a group of actors dressed up as the 1966 England team have taken to the streets of Bristol in an open-top bus.
Read the full story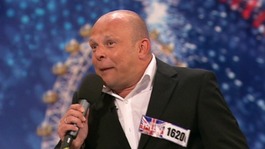 Britain's Got Talent finalist Paul Burling popped in to talk to ITV about his new football anthem.
Read the full story
Load more updates