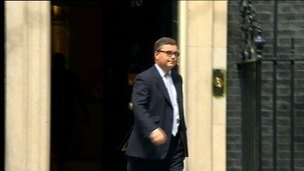 Swindon South's Conservative MP, Robert Buckland is facing embarrassment - just five days into his new job as Solicitor General.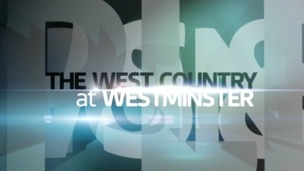 Join Alastair Stewart in Westminster for a look at this week's biggest political stories and how they affect us in the West Country.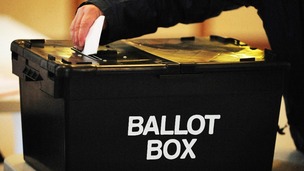 Along with European elections, Local Council elections take place across the region today.
Live updates
Liz Truss says no to gassing badgers
The new Environment Secretary has told ITV News that badgers won't be gassed as part of the badger cull. Liz Truss was speaking on a visit to Somerset, just ten days after taking over from Owen Paterson in the cabinet reshuffle.
Her comments came as she toured dredging work in Burrowbridge as part of the plan to prevent a repeat of the devastating floods on the Somerset Levels.
Liz Truss says no to gassing badgers
West Country (W)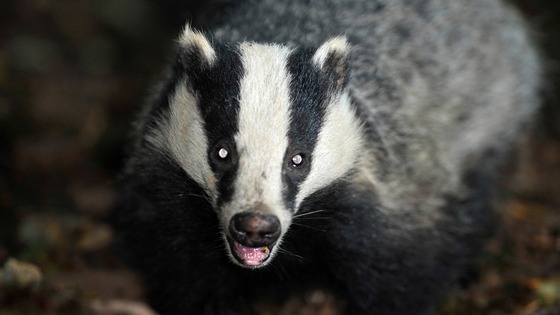 The new Environment Secretary Liz Truss has told ITV West Country that the Government has ruled out gassing badgers.
Her pledge came as she visited the Somerset Levels for the first time to see the dredging operation. She said that the dredging will be completed on time.
Advertisement
Liz Truss says no to gassing badgers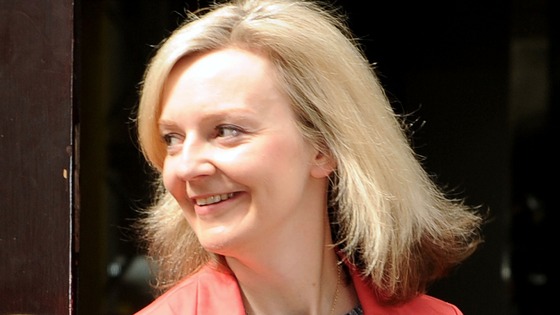 The new Environment Secretary is due to visit Somerset today. Liz Truss will see work to prevent the flooding that devastated the levels and moors last winter.
She will visit Burrowbridge to see dredging on the River Parrett.
Is Ed Miliband Wallace & Gromit's biggest fan?
Labour leader Ed Miliband has admitted to a likeness with "Wallace" from the popular "Wallace and Gromit" films, made by Bristol's Aardman Animations.
But he says politics rather than his image is what is important to him.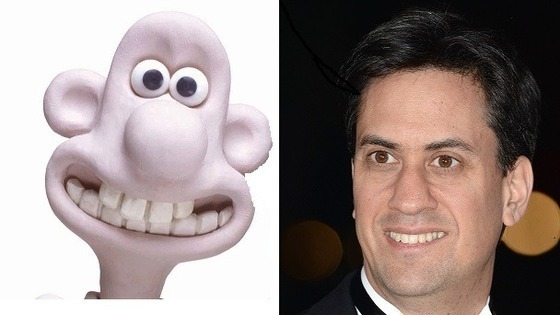 In a wide-ranging speech to the Royal Institute of British Architects he said:
I am not from central casting. You can find people who are more square-jawed, more chiselled, look less like Wallace.
– Ed Miliband MP, Labour leader
Campaign for elected Mayor for Bath & NE Somerset
London has Boris Johnson, Bristol has George Ferguson and now a campaign has begun to have an elected Mayor for Bath and North East Somerset.
A Somerset MP has criticised the county council after reports that it pays senior staff the highest salaries in the country.
Tessa Munt, MP for Wells, says she's appalled that the head of Children's services gets £318,000 - more than twice the Prime Minister.
Advertisement
Campaign for elected Mayor for Bath & NE Somerset
A meeting's being held tonight, 23 July, to promote a campaign for an elected mayor in Bath and North East Somerset, similar to the one in Bristol.
A petition has been started which, if it attracts 6,900 names of voters in the area, will trigger a referendum on the issue.
Supporters are meeting at the BRLSI in Queen Square in Bath at 7pm to discuss the campaign.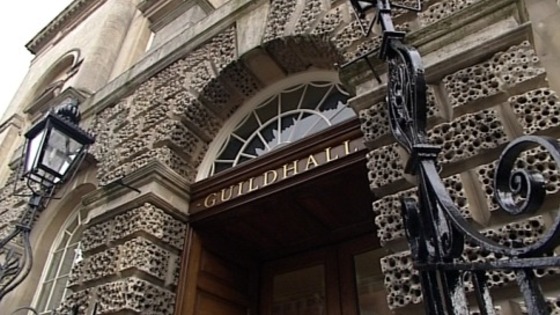 Bristol Mayor faces 'no confidence' debate
Campaigners fighting plans for new residents-only parking zones around Bristol drove a tank down one of the city's main streets tonight.
The protest was to highlight a petition expressing "no confidence" in Mayor George Ferguson's handling of the scheme.
Mayor Ferguson rejected the groups concerns, which he described as of "no consequence". The petition was debated in tonight's meeting of Full Council but no vote was made and the system is set to continue.
Claire Perry MP, the new Transport Minister responsible for railways, has told ITV News she'll never has, and never will, travel first class at taxpayers expense. The Minister, who represents Devizes in Wiltshire, also said the Daily Mail's coverage of the promotion of female MP's was 'puerile' and 'irritating'. She spoke to Ian Axton.
Bristol Mayor faces 'no confidence' debate
People shopping in Bristol this afternoon may have been shocked to see a Sherman tank making its way down Park Street.
The display came courtesy of a group campaigning against the city's parking zones. The demonstrators were heading to College Green to support the fight for a vote of no confidence in Bristol Mayor George Ferguson's plans to control residents parking.
If you missed the spectacle, here it is:
Load more updates