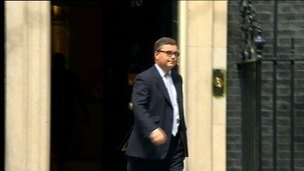 Swindon South's Conservative MP, Robert Buckland is facing embarrassment - just five days into his new job as Solicitor General.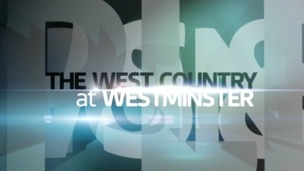 Join Alastair Stewart in Westminster for a look at this week's biggest political stories and how they affect us in the West Country.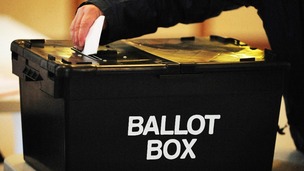 Along with European elections, Local Council elections take place across the region today.
Live updates
Badger cull protesters at High Court
"The government has not just moved the goalposts on the badger culls - now it wants to sack the referee". That's what a lawyer told the High Court today.
The Badger Trust is asking a judge to stop the culls in Somerset and Gloucestershire, unless an expert panel is reinstated to oversee them. Dozens of supporters demonstrated outside, as Bob Constantine reports
Badger cull protesters at High Court
The Badger Trust has gone to the High Court to challenge the badger culls which are about to resume in Somerset and Gloucestershire. Around a hundred people took part in demonstrations outside the court including environmental campaigner Bill Oddie who spoke to ITV News.
Advertisement
Badger cull protesters at High Court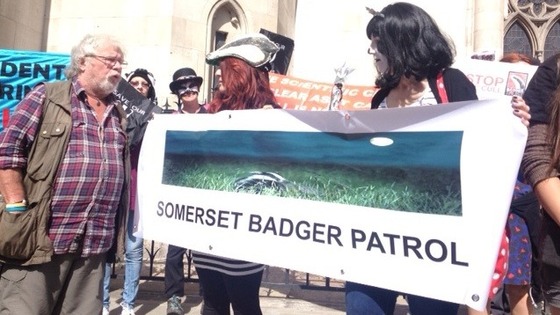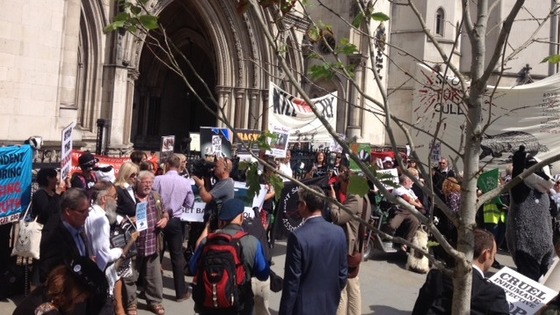 Badger cull protesters at High Court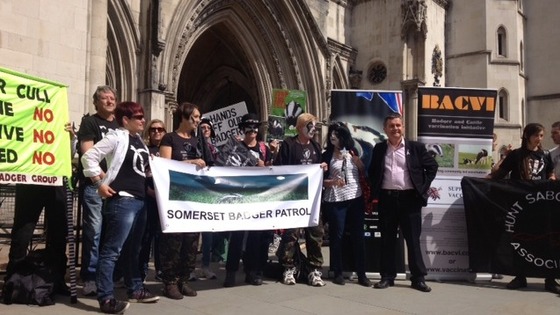 Campaigners have gathered outside the High Court in London today for another hearing about the Government's badger cull.
The Badger Trust is seeking a ruling that there has been a failure to install an independent panel of experts to monitor this year's pilot culls in Gloucestershire and Somerset. The culls are taking place to try to stop the spread of TB in cattle.
Taunton Deane Borough Council has finally voted to move to Somerset County Hall, one month after a similar proposal was narrowly rejected.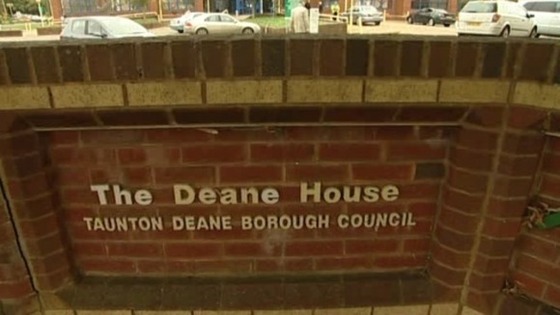 The council says it costs £650,000 a year to occupy the ageing Deane House off Station Road in Taunton. Its report also found that creating a public sector 'one-stop-shop' together with the County Council would make life easier for service users.
Discussions will now start with the County Council about how best to facilitate the move.
Wells MP to boycott Israel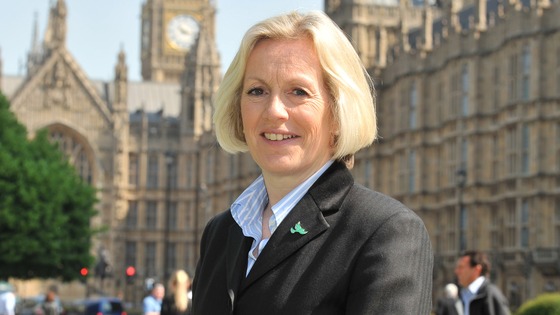 A west country MP is asking people to send a message to Israel by boycotting goods coming from the country. The MP for Wells, Tessa Munt says she's hearing from people across the area that are angry and upset about what is happening abroad.
"This summer, it's not the potholes, traffic lights or broadband, not even poor local planning which is dominating discussions – although they are all high on the list and must be dealt with.

This summer, the majority of people I meet out and about are disturbed, upset and angry.

It's clear that Israel has crossed a line.

The use of a boycotts is one example of non-violent action and whilst a protest march is effective in

raising awareness and publicity, a boycott hits states and organisations where it hurts most – the wallet.

Israel exports all sorts all sorts of things from food to financial services into the UK and we all have a choice about how we spend our money."
– Tessa Munt, Mp for Wells
Advertisement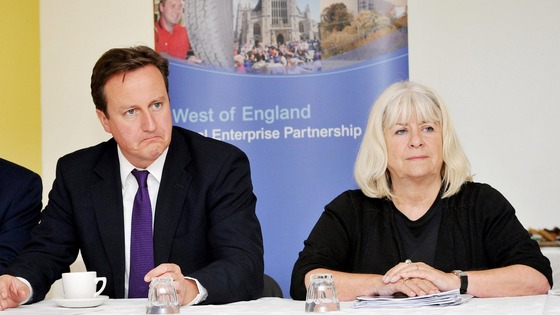 Bristol councillor and former council leader Barbara Janke is among six new Liberal Democrat working peers appointed by David Cameron, Downing Street said.
Bishop quizzed over alleged indecent assaults
The Church of England wouldn't comment tonight on the news that the retiring Bishop of Gloucester has been interviewed by police over indecent assault claims.
This is a police matter. We have no further comment to make.
– Diocese of Gloucester
Bishop quizzed over alleged indecent assaults
The Bishop of Gloucester Right Rev Michael Perham has been interviewed by police today on suspicion of indecently assaulting a woman and a girl more than thirty years ago.
Bishop Michael, 66, attended a police station in Gloucestershire today to be interviewed about the allegations which date back to 1980 and 1981.
The investigation is being run by the Metropolitan Police Sexual Offences, Exploitation and Child Abuse Command.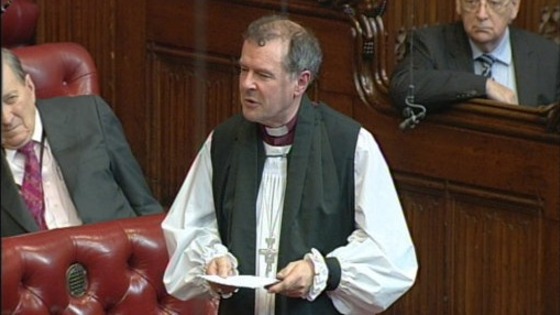 A 66 year old man today attended a police station in Gloucestershire by appointment and was interviewed on suspicion of indecent assault of a child aged under 18 and indecent assault of a second female aged over 18.

He was not arrested.

The alleged incidents are said to have occurred between 1980 and 1981 and are being investigated by officers from the Metropolitan Police Sexual Offences, Exploitation and Child Abuse Command. Enquiries continue.
– Metropolitan Police

Today's police announcement follows a brief statement from the Gloucester Diocese last weekend saying Bishop Michael was 'stepping down' from his post for 'personal reasons.'

There has since been no further comment from the diocese except to say that steps are being taken for the Bishop of Tewkesbury, Right Rev Martyn Snow, to take over his duties.

Bishop Michael, who has served as Bishop of Gloucester for almost ten years and was due to retire on his 67th birthday on Nov 8, did not fulfil an engagement to take part in a major World War One centenary service at Gloucester Cathedral on Sunday.

A service to say farewell to Bishop Michael had been organised for his birthday at the cathedral but it now appears that will not be going ahead.
The council "fat cats" who earn more than the Prime Minister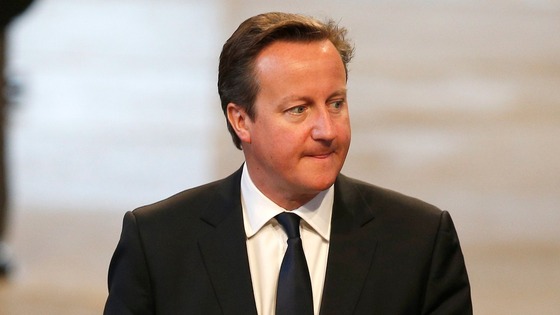 Thirty so-called 'fat cat' council officials in the South West earn more than David Cameron, according to a report by the Taxpayers' Alliance.
The Prime Minister is paid an annual salary of £142,500 for running the country. But thirty senior council staff in the region earn in excess of £150,000.
Cornwall Council has the most, with a dozen employees getting paid in excess of £100,000 in 2012-13.
And one director at Swindon Council gets paid a salary of £256,268. The Board Director is in charge of Transformation and Strategic Projects for the council.
Load more updates