A new series of our political discussion programme, The West Country at Westminster, kicked off last night with Ian Axton at the helm.
Guests were Duncan Hames, the Lib Dem MP for Chippenham, Thangam Debbonaire, Labour's prospective Parliamentary candidate for Bristol West, and the Conservative hopeful in North Devon, Peter Heaton-Jones.
With the election 100 days away on January 27th, they look ahead to the forthcoming contest and discuss the key priorities, such as the NHS, and the rise of social media - particularly Twitter, following an outburst by another local MP who aired his feelings online.
See the debate here and join in the discussion on Twitter with #wcaw
As the General Election approaches on Thursday 7 May, ITV News West Country is working with schools to get young people involved in the political process.
Polling research suggests young people are less likely to vote than older people.
There are calls to reduce the voting age to 16 or 17 and in schools the new National Curriculum has greater emphasis on teaching how politics works in the UK.
So what is your school doing in the run-up to the General Election in May?
It may be a school debate to fire up lively discussion on a hot topic
You might be inviting local politicians to spark an interest
Are you holding your own mock election?
Some schools make their own video reports on a burning issue affecting young people
You could do your own political survey
Advertisement
Bristol has become European Green Capital this year.
It's the only UK city ever to have won the award. It's partly about recognising what Bristol's already achieved, but also about making the city even greener.
Bristol Mayor George Ferguson has a starting budget of ten million pounds for the project.
A former Mayor of Gloucester and Sikh immigrant has defected from Labour to UKIP.
59-year-old Harjit Gill moved to the UK from India in the 1970s, and became Gloucester's first Asian mayor in 2007. He says that despite being a member of the Labour Party for 20 years, he feels his views are much more in line with UKIP.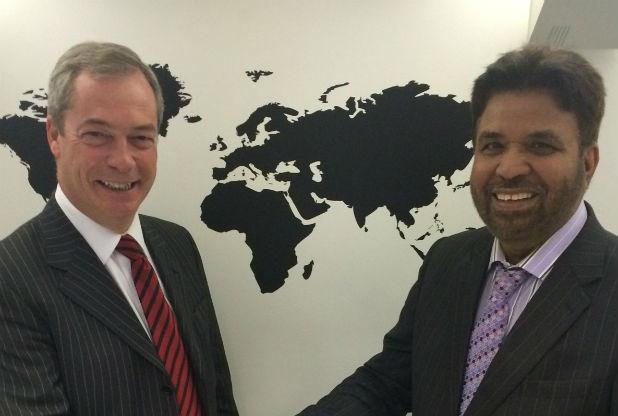 A former Mayor of Gloucester and Sikh immigrant has defected from Labour to UKIP.
59-year-old Harjit Gill moved from India to the UK in the seventies for an arranged marriage.
He works as a Postmaster and became Gloucester's first Asian mayor in 2007.
Mr Gill says despite being a member of the Labour Party for 20 years, he feels his views are in line with what UKIP wants. His wife Jasminder remains a Labour Gloucestershire County councillor.
I was in the Labour party for 20 years. But more and more I think my views are in line with what UKIP want.

I think Britain should be out of the European Union. We are in the back seat there.

I have spoken with Nigel Farage many times and we agree on a lot. They need a strong person to talk to them.

I'm not worried - UKIP is changing a lot. If there are people with views that are racially prejudiced, I will challenge them.
– Harjit Gill
£847m will be spent repairing the South West's local roads and their potholes over the next six years.
That's according to the Transport Secretary Patrick McLoughlin, who is making the announcement today. The money would be enough to mend 2.7m potholes across the region.
Advertisement
The Deputy Prime Minister has been in Swindon to sign a contract that will bring up to one thousand five hundred jobs to the area.
The growth deal will mean more than £129 million investment in the region. It will see 2000 homes being built by 2021. The plan also include new transport schemes and a science park at Porton Down.
Gloucestershire's badger cull this year missed its minimum target by over half. The figures were published today. Just 274 badgers were culled in the second year of the scheme, falling far short of the minimum 615 estimated to be needed to deliver reductions in the disease in livestock.
Somerset exceeded its target by a small number of badgers. 341 were culled, in a required range of 316 to 785.
In both of the pilot areas, a significant proportion were killed by the more expensive cage trapping and shooting method, rather than "controlled shooting" of free-running badgers.
Shadow Environment Secretary Maria Eagle says alternatives to culling need to be considered.
The target set in Gloucestershire has been spectacularly missed whilst the Somerset target was only narrowly reached, meaning that, if anything, these culls will make the problem of bovine TB worse.

The Government must today commit to abandoning any attempt to continue these unscientific, inhumane and ineffective badger culls.

They must instead work with scientists, wildlife groups and farmers to develop an alternative strategy to get the problem of bovine TB under control.
– Maria Eagle MP, Labour's Shadow Environment Secretary
Health secretary Jeremy Hunt has acknowledged "teething problems" at the new Southmead hospital in Bristol, but says staff are working "incredibly hard" to overcome them.
He was responding to a question Bristol East Labour MP Kerry McCarthy about the fact that Southmead has the third worst record in the country for dealing with Accident and Emergency cases.
Further measures to combat bovine TB have been revealed following the announcement of the results of the second year of badger culls.
An action plan for farmers sets out plans to help reduce the risk of disease spread on their farms. There will be a new service giving farmers within the badger cull areas bespoke veterinary advice on TB management.
Environment Secretary Elizabeth Truss says the new approach will continue to include culling.
During the last parliament bovine TB rates in England soared to the highest in Europe. That is why we taking strong action in pursuing our comprehensive strategy, including tighter cattle movement controls, vaccinations and culling.

The Chief Vet's advice is that results of this year's cull in Somerset show they can be effective. That is why I am determined to continue with a comprehensive Strategy that includes culling.
– Elizabeth Truss, Environment Secretary
There are also plans for a consultation on tougher measures for transporting cattle. An online map will show high and low risk areas. The Government has awarded £50,000 in small grants to livestock markets to help them introduce checking systems.
Independently audited results of the badger culls show cull figures for the year, and says that levels of humaneness and a high standard of public safety were maintained. In Somerset the target was exceeded.
341 badgers removed in Somerset
274 badgers removed in Gloucestershire
Load more updates