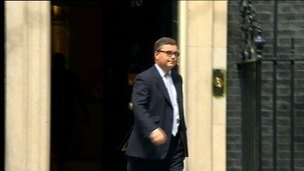 Swindon South's Conservative MP, Robert Buckland is facing embarrassment - just five days into his new job as Solicitor General.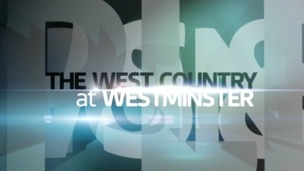 Join Alastair Stewart in Westminster for a look at this week's biggest political stories and how they affect us in the West Country.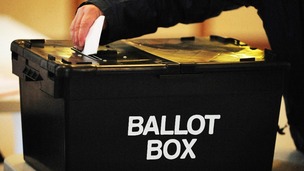 Along with European elections, Local Council elections take place across the region today.
Live updates
Make Sunday Special could be extended
Bristol Mayor George Ferguson says he wants to see the popular Make Sunday Special scheme extended to other parts of the city. At present part of the city centre is closed to traffic once a month to host entertainment and boost trade
WW1 names read out
Gloucester Cathedral has been paying tribute to Gloucestershire's fallen on the National Day for Commemoration of the start of the Great War.
From 09.00am today the names of Gloucestershire's fallen are being read out in the Cathedral's fifteenth century Lady Chapel where a new stained glass window commemorating the life and works of WW1 poet and composer, Ivor Gurney can also be seen.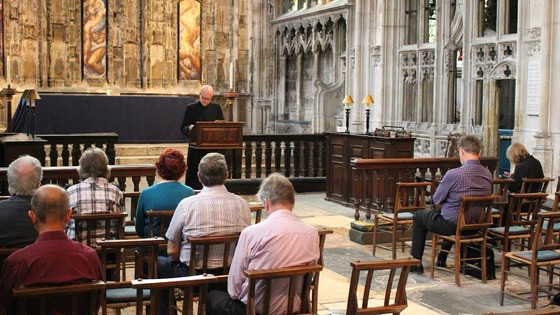 Advertisement
MH17 crash families meet PM
MH17 crash families meet PM
The Prime Minister is meeting families of Britons killed in the downing of Malaysia Airlines flight MH17, which was apparently shot down by a surface-to-air missile while flying over territory occupied by pro-Russian separatists in eastern Ukraine earlier this month.
Ben Pocock from Bristol and Andrew Hoare from Beckington were among 298 people killed in the crash.
Kiev, backed by the UK and other Western states, has blamed the separatists for the tragedy - a claim denied by the militant groups and their allies in Moscow.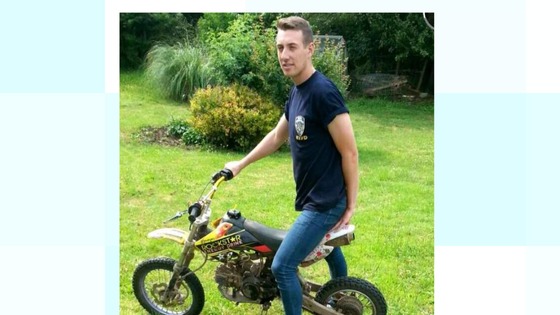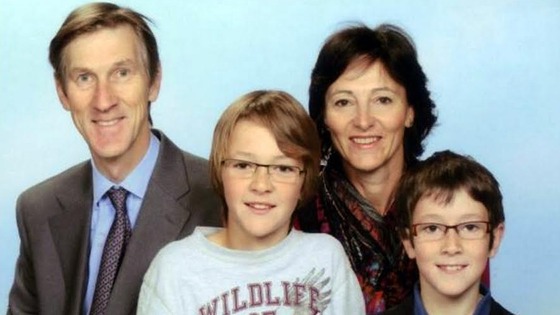 I'm sure that the bereaved families' first concern will be that their loved ones are treated with respect and with dignity and we must do everything we can to make sure that that crash site is properly managed, that their loved ones are brought home and that everything that can be done on that front is being done, and that's what I'll be discussing with them today.

I will be trying to bring them up to date with all the things that have happened, and listen to them and try to answer some of their questions.Mr Cameron yesterday spoke by conference call with US president Barack Obama, German chancellor Angela Merkel, French president Francois Hollande and Italian prime minister Matteo Renzi to agree a deal to ratchet up the pressure on Moscow, which is expected to target Russia's defence, energy and financial sectors.
– David Cameron MP, Prime Minister
Liz Truss criticised for not visiting local farmers during Somerset visit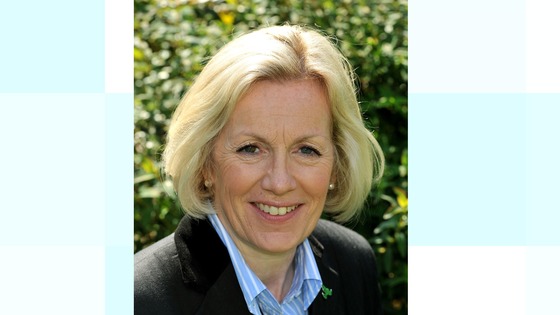 A Somerset MP who says she wrote to the new Environment Secretary inviting her to meet local farmers, says she's disappointed that she failed to do so.
Wells MP Tessa Munt has criticised Liz Truss for failing to take the opportunity to meet with a group of local farmers and landowners from the Axe and Brue catchment areas during her visit to the Somerset Levels yesterday.
I know local people will be disappointed that she was unwilling to meet with them. I have the means to contact 1,100 affected smallholders, tenants and farmers with land abutting the Axe and Brue Rivers at short notice, and although they have missed out this time, I will write to Liz Truss again, asking that she meet those affected in my area so she understands these problems are not limited to the Parrett and the Tone.
– Tessa Munt MP
Liz Truss criticised for not visiting local farmers during Somerset visit
The new Environment Secretary has told ITV News that badgers won't be gassed as part of the badger cull. Liz Truss was speaking on a visit to Somerset, just ten days after taking over from Owen Paterson in the cabinet reshuffle.
Her comments came as she toured dredging work in Burrowbridge as part of the plan to prevent a repeat of the devastating floods on the Somerset Levels.
Advertisement
Liz Truss criticised for not visiting local farmers during Somerset visit
West Country (W)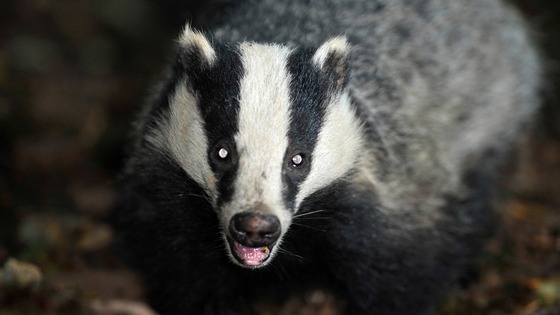 The new Environment Secretary Liz Truss has told ITV West Country that the Government has ruled out gassing badgers.
Her pledge came as she visited the Somerset Levels for the first time to see the dredging operation. She said that the dredging will be completed on time.
Liz Truss criticised for not visiting local farmers during Somerset visit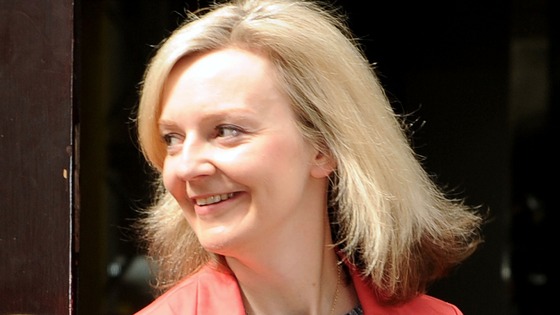 The new Environment Secretary is due to visit Somerset today. Liz Truss will see work to prevent the flooding that devastated the levels and moors last winter.
She will visit Burrowbridge to see dredging on the River Parrett.
Is Ed Miliband Wallace & Gromit's biggest fan?
Labour leader Ed Miliband has admitted to a likeness with "Wallace" from the popular "Wallace and Gromit" films, made by Bristol's Aardman Animations.
But he says politics rather than his image is what is important to him.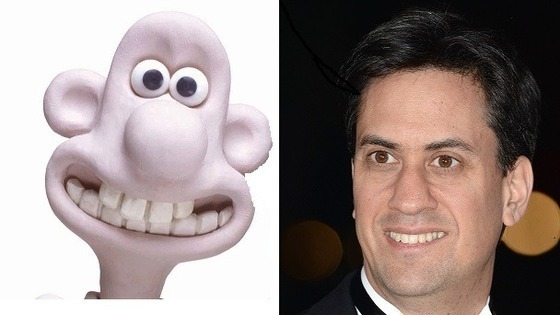 In a wide-ranging speech to the Royal Institute of British Architects he said:
I am not from central casting. You can find people who are more square-jawed, more chiselled, look less like Wallace.
– Ed Miliband MP, Labour leader
Campaign for elected Mayor for Bath & NE Somerset
London has Boris Johnson, Bristol has George Ferguson and now a campaign has begun to have an elected Mayor for Bath and North East Somerset.
Load more updates