The countdown is on until we go to the polls and decide who will be running our country.
Before 7th May, we will of course be hearing from politicians, but here at ITV News, we want to hear from you. Have you decided who you're voting for yet? Do you know who your local MP is? What are the issues that matter to you? Do you think the politicians care about us?
Well in a new series our presenter Kylie Pentelow will be traveling around the West to hear what you think - and asking you to record your very own Election Selfies.
Send your short video to itvwestcountryelection@itv.com
With just 100 days left to win your vote, both the Prime Minister and Chancellor were on the campaign trail in Somerset this afternoon
David Cameron and George Osborne called in to Somerset College in Taunton to announce details of a six point plan to boost the West's economy.
It's a substantial announcement not just about what has been done here in the south west but what has been planned to do.

The investment and expertise in cyber, making the most of the defence assets in the south west, promoting another 7,000 jobs in tourism in the south west, looking at the crucial rail building that we need to do. So these are serious thought-out and costed plans for the future, not just words on a page
– David Cameron, Prime Minister
You can watch Mr Cameron's full interview with our Political Correspondent, Bob Constantine here:
Advertisement
Our political reporter Bob Constantine gives his view on George Osborne and David Cameron's visit to the West.
Read the full story ›
A new series of our political discussion programme, The West Country at Westminster, kicked off last night with Ian Axton at the helm.
Guests were Duncan Hames, the Lib Dem MP for Chippenham, Thangam Debbonaire, Labour's prospective Parliamentary candidate for Bristol West, and the Conservative hopeful in North Devon, Peter Heaton-Jones.
With the election 100 days away on January 27th, they look ahead to the forthcoming contest and discuss the key priorities, such as the NHS, and the rise of social media - particularly Twitter, following an outburst by another local MP who aired his feelings online.
See the debate here and join in the discussion on Twitter with #wcaw
As the General Election approaches on Thursday 7 May, ITV News West Country is working with schools to get young people involved in the political process.
Polling research suggests young people are less likely to vote than older people.
There are calls to reduce the voting age to 16 or 17 and in schools the new National Curriculum has greater emphasis on teaching how politics works in the UK.
So what is your school doing in the run-up to the General Election in May?
It may be a school debate to fire up lively discussion on a hot topic
You might be inviting local politicians to spark an interest
Are you holding your own mock election?
Some schools make their own video reports on a burning issue affecting young people
You could do your own political survey
Bristol has become European Green Capital this year.
It's the only UK city ever to have won the award. It's partly about recognising what Bristol's already achieved, but also about making the city even greener.
Bristol Mayor George Ferguson has a starting budget of ten million pounds for the project.
Advertisement
A former Mayor of Gloucester and Sikh immigrant has defected from Labour to UKIP.
59-year-old Harjit Gill moved to the UK from India in the 1970s, and became Gloucester's first Asian mayor in 2007. He says that despite being a member of the Labour Party for 20 years, he feels his views are much more in line with UKIP.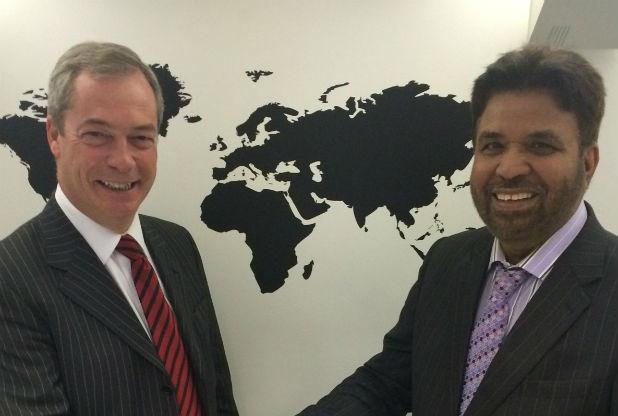 A former Mayor of Gloucester and Sikh immigrant has defected from Labour to UKIP.
59-year-old Harjit Gill moved from India to the UK in the seventies for an arranged marriage.
He works as a Postmaster and became Gloucester's first Asian mayor in 2007.
Mr Gill says despite being a member of the Labour Party for 20 years, he feels his views are in line with what UKIP wants. His wife Jasminder remains a Labour Gloucestershire County councillor.
I was in the Labour party for 20 years. But more and more I think my views are in line with what UKIP want.

I think Britain should be out of the European Union. We are in the back seat there.

I have spoken with Nigel Farage many times and we agree on a lot. They need a strong person to talk to them.

I'm not worried - UKIP is changing a lot. If there are people with views that are racially prejudiced, I will challenge them.
– Harjit Gill
£847m will be spent repairing the South West's local roads and their potholes over the next six years.
That's according to the Transport Secretary Patrick McLoughlin, who is making the announcement today. The money would be enough to mend 2.7m potholes across the region.
The Deputy Prime Minister has been in Swindon to sign a contract that will bring up to one thousand five hundred jobs to the area.
The growth deal will mean more than £129 million investment in the region. It will see 2000 homes being built by 2021. The plan also include new transport schemes and a science park at Porton Down.
Load more updates