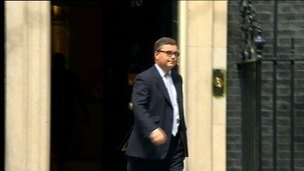 Swindon South's Conservative MP, Robert Buckland is facing embarrassment - just five days into his new job as Solicitor General.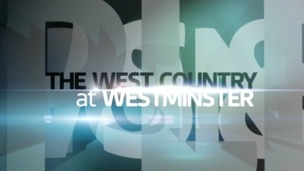 Join Alastair Stewart in Westminster for a look at this week's biggest political stories and how they affect us in the West Country.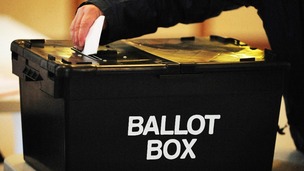 Along with European elections, Local Council elections take place across the region today.
Live updates
A Somerset MP has criticised the county council after reports that it pays senior staff the highest salaries in the country.
Tessa Munt, MP for Wells, says she's appalled that the head of Children's services gets £318,000 - more than twice the Prime Minister.
Campaign for elected Mayor for Bath & NE Somerset
A meeting's being held tonight, 23 July, to promote a campaign for an elected mayor in Bath and North East Somerset, similar to the one in Bristol.
A petition has been started which, if it attracts 6,900 names of voters in the area, will trigger a referendum on the issue.
Supporters are meeting at the BRLSI in Queen Square in Bath at 7pm to discuss the campaign.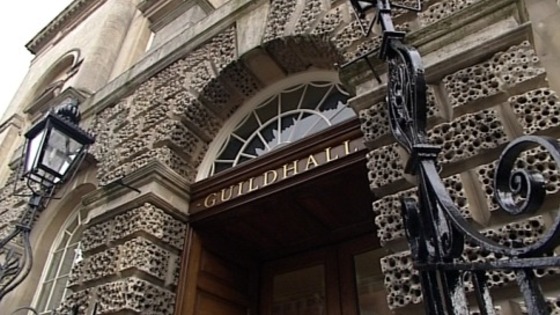 Advertisement
Bristol Mayor faces 'no confidence' debate
Campaigners fighting plans for new residents-only parking zones around Bristol drove a tank down one of the city's main streets tonight.
The protest was to highlight a petition expressing "no confidence" in Mayor George Ferguson's handling of the scheme.
Mayor Ferguson rejected the groups concerns, which he described as of "no consequence". The petition was debated in tonight's meeting of Full Council but no vote was made and the system is set to continue.
Claire Perry MP, the new Transport Minister responsible for railways, has told ITV News she'll never has, and never will, travel first class at taxpayers expense. The Minister, who represents Devizes in Wiltshire, also said the Daily Mail's coverage of the promotion of female MP's was 'puerile' and 'irritating'. She spoke to Ian Axton.
Bristol Mayor faces 'no confidence' debate
People shopping in Bristol this afternoon may have been shocked to see a Sherman tank making its way down Park Street.
The display came courtesy of a group campaigning against the city's parking zones. The demonstrators were heading to College Green to support the fight for a vote of no confidence in Bristol Mayor George Ferguson's plans to control residents parking.
If you missed the spectacle, here it is: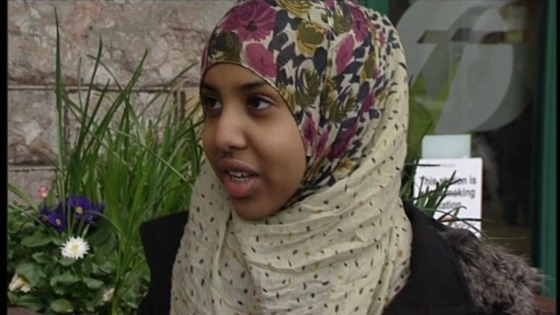 A teenager from Bristol will be attending the Girl Summit in London today, which aims to end Female Genital Mutilation - or FGM - within a generation.
Fahma Mohamed, who's 17, recently persuaded the Government to contact every school about the tradition, which is illegal in the UK but still practised among the region's African communities.
Advertisement
Bristol Mayor faces 'no confidence' debate
Bristol Mayor George Ferguson will face a 'no confidence' debate later today over the way he's introduced residents' parking schemes.
Protesters have submitted a petition of more than 5000 signatures, enough to force a council debate.
Seven out of twelve proposed zones have now been approved, but campaigners argue they hit trade and force businesses to move.
Tonight's debate is purely a symbolic gesture, as the city's 70 councillors do not have the power to remove a directly-elected mayor from office.
There are calls for a Wiltshire MP to stand down from the job he was given just six days ago. Robert Buckland, of South Swindon, became the new Solicitor General in last week's reshuffle.
But the appointment's been criticised after it emerged that three years ago he was found guilty of professional misconduct by the legal body he now oversees. Our Wiltshire Correspondent Robert Murphy reports:
Embarrassment for Swindon South's MP
This afternoon Labour released the text of a letter from the Shadow Attorney General, Emily Thornberry MP, to the Bar Council, querying Mr Buckland's appointment.
In it she queries whether a finding of professional misconduct disqualifies an individual from becoming a member of the Bar Council, and whether there is any precedent "for a senior member having had such a finding made against them".
She also asks what background checks were made, and whether a failure to disclose the "conviction" constitutes a fresh misconduct.
" I would be grateful for your views on whether Robert Buckland is a proper person to be Solicitor General for England and Wales".
– Emily Thornberry MP, Shadow Attorney General
Labour is playing a clever game here- not attacking the government directly, but instead querying the legal procedure. That makes it harder for Number 10 to defend the appointment of a man who, by his own admission, did not think the disciplinary finding against him should be mentioned on the grounds that it no longer appears on a website and is therefore "spent" (a legally dubious argument). The Prime Minister has huge issues on his plate at the moment over Ukraine - this is one he could do without.
– Bob Constantine, ITV West Country political correspondent
Bristol MP cleared of parliamentary breaches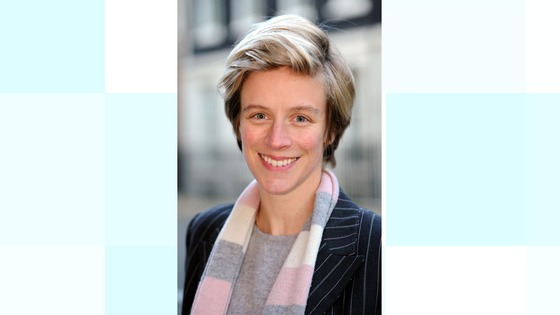 A Bristol MP has been cleared of breaching parliamentary rules over a donation to her local party. Charlotte Leslie, Conservative MP for Bristol North West, put down questions about the proposed Severn barrage without properly recording a ten thousand pound donation from the boss of the Port of Bristol, which opposes the scheme. However the standards commissioner says this did not breach the rules, even though Ms Leslie had already apologised for the error.
Load more updates