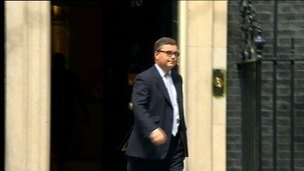 Swindon South's Conservative MP, Robert Buckland is facing embarrassment - just five days into his new job as Solicitor General.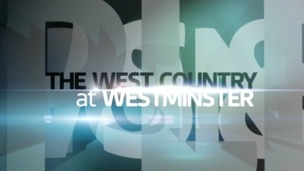 Join Alastair Stewart in Westminster for a look at this week's biggest political stories and how they affect us in the West Country.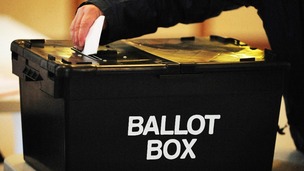 Along with European elections, Local Council elections take place across the region today.
Live updates
Public sector strikes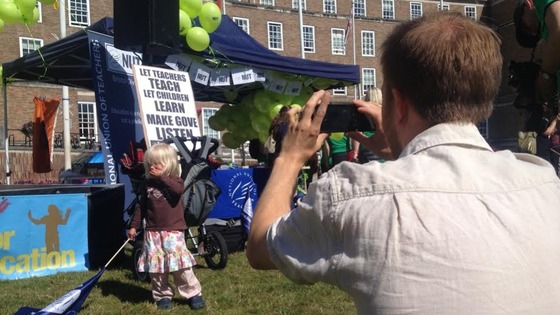 Hundreds of public sector workers are preparing to rally on College Green in Bristol this morning. They're taking part in a nationwide strike over pay and pensions. Many of the region's schools, libraries and museums are shut today as a result.
Councillors will meet in Wiltshire today to discuss merging the county's fire brigade with Dorset. The service needs to save £3.8 million. Fire Chiefs say joining with another brigade would avoid job losses but one MP for the area doesn't think it'll help.
Advertisement
Public sector strikes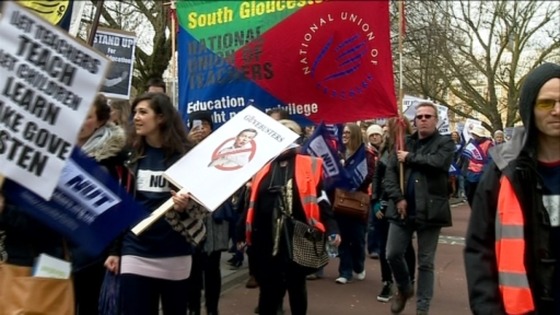 More strikes are taking place across the South West today - as workers walk out of pay and pensions.
Unions are unhappy about workload and conditions their members having to deal with. Picket lines will be set up outside schools, libraries and tax offices and there are plans for rallies in the region's biggest towns and cities.
Public sector strikes
Parents across the West face disruption tomorrow for the third time this year as thousands of teachers go on strike. The National Union of Teachers will be joined by five other unions, including the body representing fire fighters - in one of the biggest strikes for years.
As well as schools being closed the strike will also hit libraries - with the vast majority closed across the region. Job Centres will be shut in some areas but those entitled to benefits should be able to receive them, and bin collections will also disrupted in many towns and cities.
Public sector strikes
Bristol City Council has confirmed that many public facilities will be closed tomorrow (10 July) due to the strikes. The following is an extract from the Council statement:
'Schools, Customer Service Points, libraries and museums will be amongst the most noticeable services affected, with the majority closed for the day. Also closed will be Hengrove Play Park. Most other services will be running with reduced capacity.'
Public sector strikes
Teachers across the West Country will be out on strike on Thursday 10 July, forcing the closure of many schools. It is part of an ongoing dispute over pay.
If your child goes to an academy school, you should check the individual school website.
For the latest information on council-run school closures, follow the links below (please note that councils update their links regularly as and when appropriate):
Wiltshire Council have told us that there are 9 fully closed schools in the county today and 15 more that are partially closed.
Advertisement
Public sector strikes
Widespread public sector strikes are planned for tomorrow, in a row over pay. Demonstrations are being organised tomorrow morning in Bristol, Gloucester, Swindon, Taunton, Trowbridge and Weston-super-Mare. Some fire staff and teachers are involved. The following unions are taking industrial action:
GMB (general trade union)
NUT (National Union of Teachers)
PCS (Public and Commercial Services, representing civil servants and others)
UNISON (general trade union)
Unite (general trade union)
Wells MP Tessa Munt says a cover-up of child abuse at Westminster and other authorities is possible.
Mrs Munt has revealed she was a victim of sexual abuse as a child and received counselling to help deal with the experience.
Today she welcomed a judge-led inquiry into allegations of child abuse by establishment figures.
the Floods Minister responsible for Gloucestershire visited the county today to see how it's been recovering after this winter's extreme weather.
Baroness Kramer toured the new flood defences at Deerhurst before heading to the village of Tirley which will benefit from a new scheme. Robert Murphy reports:
A Somerset MP whose constituency was badly affected by the winter floods has warned that people will not stand for government promises that are not delivered.
David Heath, MP for Somerton and Frome, told a Parliamentary debate that no-one should have been surprised at the extent of the floods, given the warnings about a lack of dredging. He said proposals to maintain rivers and improve drainage must be carried out.
Load more updates