The Duke & Duchess of Cambridge will be visiting Cornwall and the Isles of Scilly between 1 and 2 September.
Over the two days, the royals will meet local organisations, businesses and charities, and visit a number of Duchy of Cornwall projects.
The Duke and Duchess of Cambridge will visit Cornwall and the Isles of Scilly between the 1st and 2nd September. https://t.co/9jWmtRJjn0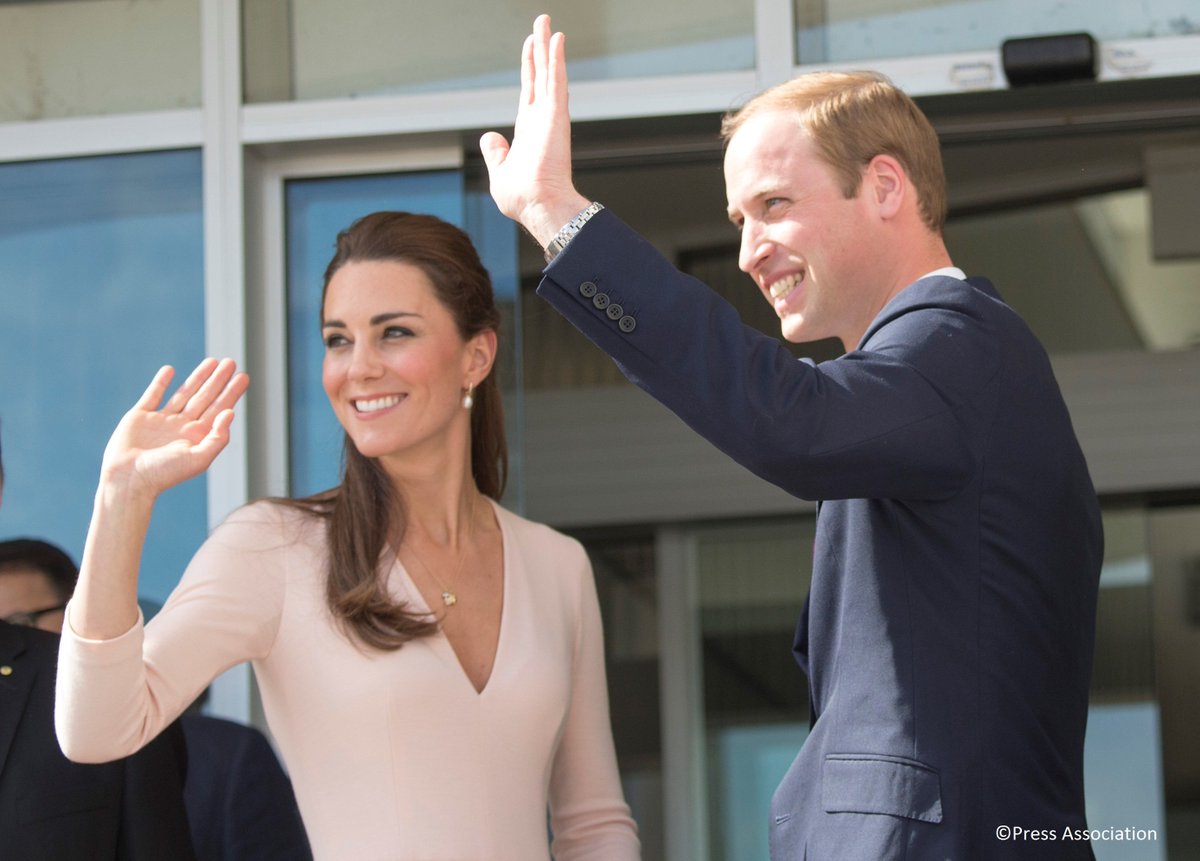 Advertisement
Duke & the Duchess of Cambridge have touched down at Fairford for the annual airshow, but as ever, Prince George has made his entrance.
Read the full story ›
The Prince of Wales was attending a 'Big Lunch' event in Gloucestershire where a little boy took the opportunity to test his language skills
Read the full story ›
Community campaigners and volunteers across the region have been recognised in the Queen's 90th birthday honours list.
Read the full story ›
A firefghter from Swindon has been awarded an MBE for his work with disadvantaged young people and the community.
Read the full story ›
Advertisement
There will be celebrations across the region for the Queen's 90th birthday this weekend. One church has already held an Indoor Street Party
Read the full story ›
The Prince of Wales had an impromptu look around a home and planted a tree as he visited housing developments in Dorchester
Read the full story ›
A rare handwritten letter by the Queen describing her courtship with the Duke of Edinburgh has sold for £14,400 at auction.
The two-page account details the early stages of the relationship to author Betty Shew, who was writing a book on the upcoming Royal Wedding as a souvenir of their marriage.
It was sold to a private collector from the UK at a sale in Chippenham - and far exceeded the £800-£1200 estimate.
In it, the young Elizabeth recounts how the pair met when she was just 13 at the the Royal Naval College in Dartmouth:
"I was 13 years of age and he was 18 and a cadet just due to leave. He joined the Navy at the outbreak of war, and I only saw him very occasionally when he was on leave - I suppose about twice in three years.

"Then when his uncle and aunt, Lord and Lady Mountbatten, were away he spent various weekends away with us at Windsor. Then he went to the Pacific and Far East for two years as everyone there will know...

"We both love dancing - we have danced at Ciro's and Quaglino's as well at parties.

"We first started seeing more of each other when Philip went for a two-year job to the R.N Petty Officers School at Corsham - before that we hardly knew each other.

"He'd spend weekends with us, and when the school was closed he spent six weeks at Balmoral - it was great luck his getting a short job first them! Elizabeth"
– Letter from the Queen describing her courtship with the Duke of Edinburgh
Load more updates