Gloucestershire have beaten local rivals Somerset in the T20.
Hamish Marshall and Michael Klinger produced an opening stand of 156 as Gloucestershire won by eight wickets in Taunton.
The visitors cruised to victory with four balls to spare, keeping their hopes of qualifying for the quarter finals alive.
The final part of demolishing the Williams Stand at Ashton Gate stadium in Bristol takes place today.
Taking down the 60-year-old stand is part of the £45 million transformation of the stadium, the home of Bristol City FC and Bristol Rugby.
An 11,000 seater stand will take its place.
Advertisement
Bristol City's players returned to training today.
The League One champions are yet to sign any new players. Manager Steve Cotterill is looking to buy at least one new striker, especially with Kieran Agard set to be out for six weeks with a knee injury.
Cotterill wasn't doing any interviews with the press. He's one of the early front-runners for the vacant Leicester City job. Sky Bet currently has Cotterill as 7/2 second favourite.
The players were put through their paces on the hottest day of the year, but are looking forward to playing in the Championship:
Bristol Rovers are looking to talk to new investors about the potential sale of the club - but say there is no agreement yet.
A report in the Bristol Post suggested the club was attracting American investors. Rovers say they would consider the right offer.
The club say they have spoken to former Reading director Chris Samuelson in an "informal conversation", but that they are one of several clubs he is looking at.
"The board of directors have made no secret of their intention to secure investment in a bid to take the club forward and cement its long-term future.

"Additionally if a potential buyer were to approach us with the right offer, made for the right reasons, we would obviously consider this offer.

"At this moment in time there has been no offer. However, this situation may change in the future.

"We have a very clear, ambitious plan to move this club forward and are actively looking for new directors with expertise.

"That plan is dependent on new or increased investment."

"But at this moment in time there is no agreement in place to sell Bristol Rovers."
– Statement from Bristol Rovers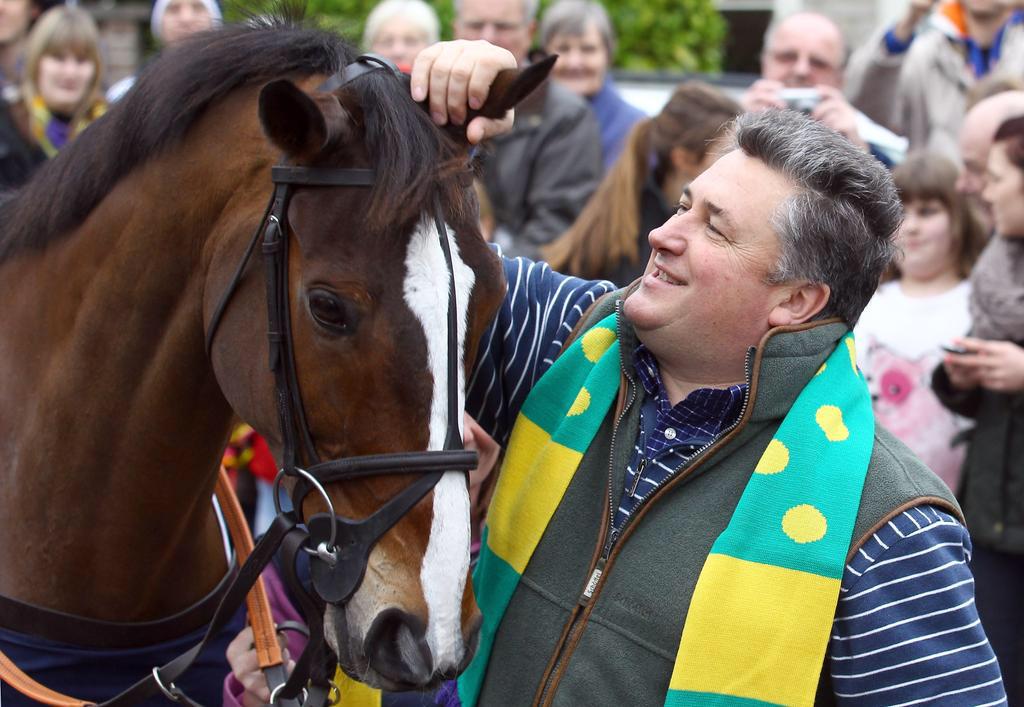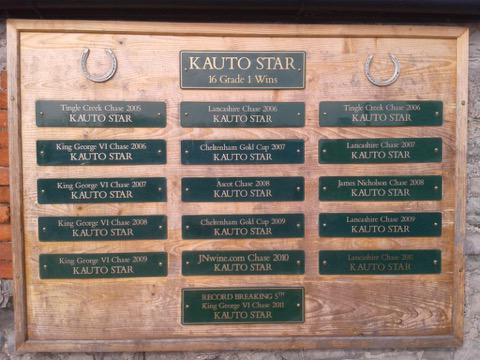 Kauto Star, who won the King George VI Chase a record five times, has been put down, the Racing Post reports.
Read the full story ›
Advertisement
Former steeplechasing champion Kauto Star has had to be put down. He sustained a complex fracture to the left side of his pelvis as the result of a fall.
Kauto Star was trained by Paul Nicholls at his stables in Ditcheat in Somerset. He twice won the Cheltenham Gold Cup and the King George VI Chase no less than five times.
When he retired, he began a new career in dressage, with European medallist Laura Collett as his guide.
Devastated to announce Kauto Star sustained injury in the field, with his best interest at heart a decision was made to put him to sleep ?
A football club under threat of closure could be saved after lawyers unearthed a document securing the future of the club.
Hallen Football Club were told they may have to fold after Almondsbury Parish Council announced it was closing it's 40-year-old complex.
The club, who play in the Toolstation Premier and have several junior teams, say The Hallen Centre is used by the whole community. But the council said it has provided support to the club, but the centre could not be made financially viable.
Today the club announced solicitors working for the Paris Council had found a document securing Hallen AFC being able to stay and play at Hallen.
The agreement was drawn up years ago after the club gave up its original Clubhouse, Bar, Changing Rooms and playing rights so the Hallen Centre could be to be built.
We are now currently in talks with the solicitors of Almondsbury Parish Council regarding the future of our position at Hallen. This we hope will lead to the club having a long term future at Hallen.
– Hallen AFC
The club were quick to dismiss rumours of having signed a lease and say instead there is much still to sort out.
There is still much to sort out and many things to discuss although it is a great relief to know that we are not leaving Hallen and that our adult and junior teams can continue to play at Moorhouse Lane after doing so for over 40 years previously.
– Hallen AFC
It was the visitor's night as Somerset beat Gloucestershire by five wickets in the T20 Blast.
Johann Myburgh led the impressive display with a top score of 63. The cidermen went on to win by five wickets in front of a sell out crowd of 8,000 at the county ground in Bristol.
But it was only in the final over that Somerset reached Gloucestershire's total - and their bowler sent down two wides in the first three balls, meaning only a couple of singles were needed to seal victory.
Somerset ended the night with 166 for 5 in reply to Gloucestershire's 165 for 8.
In cricket, Gloucestershire will play in front of a sell-out crowd in this evening's T20 blast competition with rivals Somerset.
The home side are currently third in the table with 4 wins from 7 matches.
Australian Michael Klinger is the tournament's top scorer ahead of some more famous names that have been dominating the headlines.
"I certainly can't hit the ball as far as Chris Gayle but if they just trickle over the rope it's enough I suppose. Personally it's been a great tournament and I'm enjoying helping the team win as many games as possible. That's all I'm trying to do - get the team off to some good starts and help us win games".
– Michael Klinger, Gloucestershire CCC
Load more updates