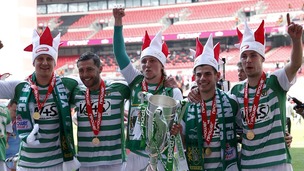 Here's the route of the open-top bus tour to celebrate Yeovil Town's promotion to the Championship.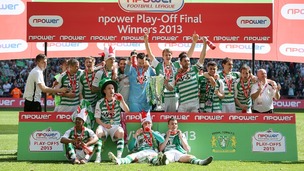 Yeovil Town have been promoted to the Championship after a 2-1 win over Brentford at Wembley.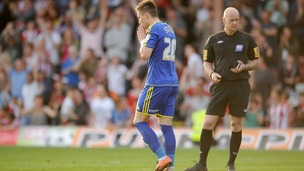 Swindon Town have missed out on a play-off final showdown with West Country rivals Yeovil after losing to Brentford on penalties.
Live updates
Cheltenham man charged with sending offensive tweets
A 25 year old man from Cheltenham, who was arrested following allegations of racist tweets towards Northampton Town football players, has been charged.
Ben Townsend of Norwich Drive in Cheltenham was charged with two counts of sending by public communication network an offensive/indecent/obscene/menacing message.
He has been bailed to appear at Cheltenham Magistrates Court on June 21.
Criticism over compensation for racing accident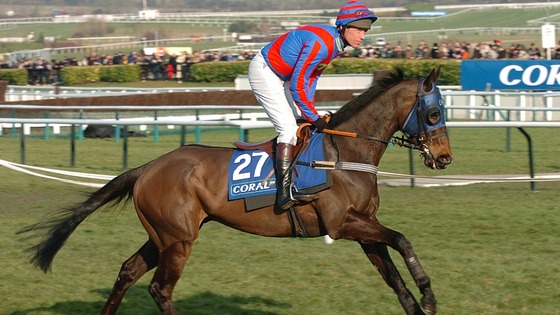 The Jockey Club has criticised a decision by the Appeal Court to award £58,000 compensation to a rider who was injured at Cheltenham racecourse.
Philip Hide was seriously injured when he fell against a trackside barrier close to a hurdle during a race seven years ago.
A judge ruled the accident was foreseeable. The Jockey Club said the decision represented the remorseless march of health and safety rules.
Advertisement
Rugby star Phil Vickery launches campaign in Bude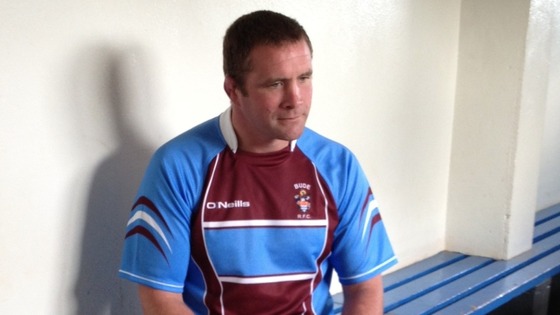 Phil Vickery was in Bude today to unveil a campaign to find the best supported grassroots rugby club in England. The Pride of the Nation scheme will reward the winning club with a visit from an England rugby legend during NatWest RugbyForce weekend on 15th and 16th June.
Rugby clubs need to get their local community to vote online to get them to the top of the leaderboard. To find out more click here
Yeovil Town victory parade
Yeovil : not just a win for football, a win for the town
by David Woodland
Yeovil Town's joy has been shared by the wider community. David Woodland reports from the town to see how locals have been getting in on the act.
Yeovil Town victory parade
Full report : a day of sheer celebration in Yeovil
by Matthias Kurth
Thousands of people have lined the streets of Yeovil to celebrate the football club's promotion to the second tier of English football. An open top bus toured the town at lunchtime, with the players and management basking in the achievement of reaching the Championship for the first time.
A civic reception is taking place at the Westland Sport and Leisure Club. We've followed the fans and players all day.
Yeovil Town victory parade
VIDEO: A sea of support for Yeovil Town
Crowds turned out in force to support Yeovil Town players and staff on their victory tour.
Our Sports Correspondent Matthias Kurth was on board the open-top bus and took this mobile phone video of a sea of supporters - dotted in green and white - as it made its way through the town centre.
Advertisement
Bristol Mayor backs Bristol Academy
Bristol Mayor George Ferguson has given his backing to Bristol Academy ahead of the FA Women's Cup Final on Sunday.
The team are looking to win the trophy for the first time when they take on Arsenal at the Keepmoat Stadium in Doncaster.
Bristol lost to the Gunners in the final two years ago, but manager Mark Sampson believes his side stand a much better chance this time around.
Yeovil Town victory parade
Open-top bus tour: lunchtime report
Yeovil Town are celebrating their promotion to the Championship today with an open-top bus tour.
The players left Huish Park just after noon, and made their way into the centre of town, where they'll stop for an hour to allow fans to see the League One play-off trophy.
Our Sports Correspondent Matthias Kurth is on the bus with the team and has sent this report.
Yeovil Town victory parade
PICTURES: Yeovil Town's triumphant tour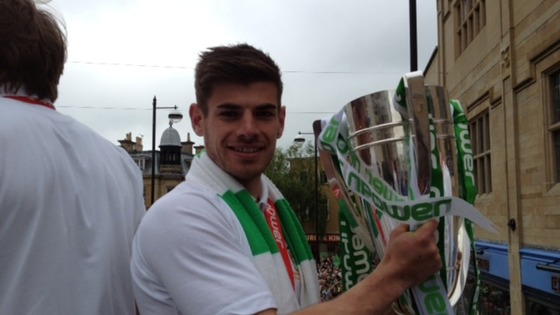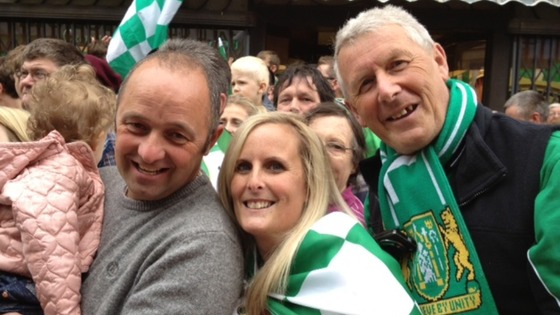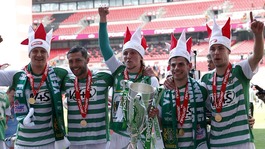 Here's the route of the open-top bus tour to celebrate Yeovil Town's promotion to the Championship.
Read the full story
Load more updates