School Brings Back Uniforms
King Edward VI Community School in Totnes is reintroducing uniforms in an effort to raise standards. It got rid of them in 2003 but after a critical Ofsted report it's bringing them back.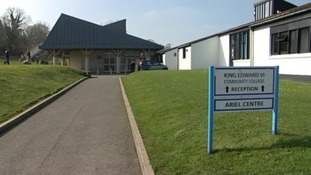 Students at King Edward VI Community College (KEVICC) in Totnes have voted to bring back uniforms - after getting rid of them nine years ago
Read the full story
Advertisement
Do join in the debate on Facebook and Twitter or ](http://westcountry@itv.com)email us: westcountry@itv.com
I think children in any school should wear school uniform. School is not a fashion show it is a place of learning
– Sam Johns
Uniforms bring people and children together and hopefully they wear their uniform and represent the school with pride.
– Adrian Cook
I feel school uniform is not important. All it does is try to make everyone look the same. We're all different.
– Tim Mapstone
Back to top