Olympic Torch Route Announced
A street by street breakdown of where the Olympic Torch will travel has been announced this morning.
Details have been announced of the route the Olympic Torch will take through the region as part of its 8,000 mile journey nationwide. It's due to arrive in Britain at Land's End in May, and will finish day one in Plymouth. Where is the Olympic Flame going?
Advertisement
Don Foster MP for Bath has described the Olympic Torch route coming to Bath as 'fabulously important' for the city and says it's an opportunity for everyone to get involved with the Olympics:
Former Olympic champion and member of the London Organising Committee for the Olympic Games (Locog) Jonathan Edwards said: "The torch relay is literally around the corner and it's all systems go." He also explained the moment the torches are held together to pass on the flame:
The kiss is the big moment when the flame is passed from torchbearer to torchbearer and obviously you have to get it right - you don't want the flame to go out.

It's called a kiss. You have to hold them together for about ten seconds to make sure the flame passes and then the next runner runs off for their 300m stint.
– JONATHAN EDWARDS, FORMER OLYMPIC TRIPLE-JUMPER
Damien Davis from Cricklade is one of the 8,000 torch bearers unveiled today. The 36 year old will take the flame on a 300m leg through Ludgershall in Wiltshire on the 11th July. Damien made headlines last May after getting lost while attempting the Three Peaks Challenge to raise money for charity.
Gloucestershire Police are warning people not to buy Olympic and Paralympic Games tickets from advertisements that just feature a mobile phone number or email address.
They say there's a risk of paying over the odds for tickets that may not exist and your personal details may be stolen and used in other crimes.
Advertisement
We hope local communities come out and line the streets to cheer on the Torchbearers, and celebrate the Olympic Games coming to the UK.
– Sebastian Coe, Chairman of LOCO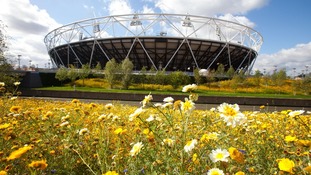 The exact details of the route the Olympic Torch will take has been announced this morning.
Read the full story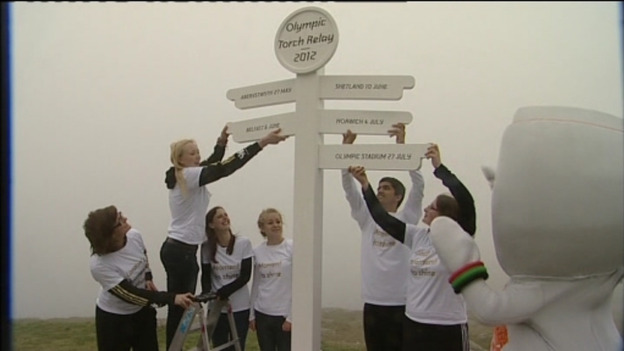 The Olympic Torch relay route will be announced this morning.
t's already been announced that it will be coming through various locations in the West, including Bristol and Cheltenham, but we'll soon know exactly which roads it will travel along.
Back to top