Bad Weather Hits Traders
The bad weather has meant a disastrous weekend for our tourist attractions.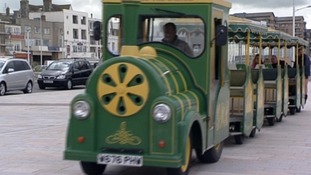 Businesses in Weston-super-Mare are warning that unless the weather improves, they could be in for a tough season.
Read the full story
The bad weather over the bank holiday weekend has had a knock on effect on traders in Weston-super-Mare. Our correspondent Richard Payne is there speaking to businesses. We'll have more on this through out the day.
Advertisement
Back to top