Queen's Diamond Jubilee
We take a look at how the South West is preparing to celebrate the upcoming Diamond Jubilee.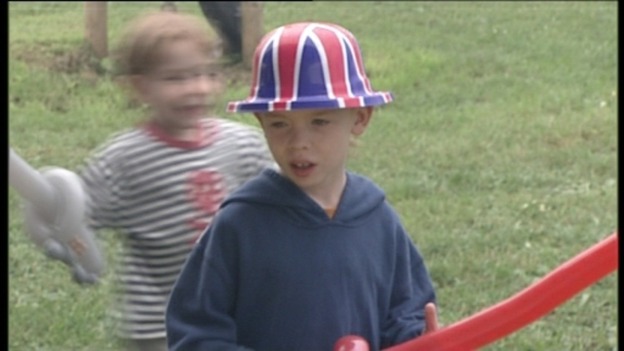 The rain cast a damp shadow over a number of Jubilee events across the west country. One party in Combe Down on the edge of Bath may have suffered in the downpours but it still went ahead with balloon modelling, boule and rather a lot of food.
Jonathan Gibson reports on just some of the Jubilee celebrations taking place across our region this weekend - which included a concert starring pop star Pixie Lott.
Advertisement
People have been marking the Queen's Jubilee with street parties across the region. For one street there has been a particular reason to celebrate. As Naomi Lloyd reports, less than a month ago houses in the road were destroyed by a gas explosion.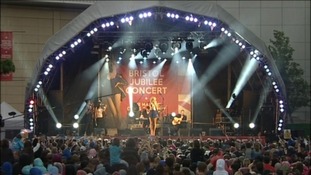 We interview pop star Pixie Lott, who has been headlining a concert at the Mall at Cribbs Causeway to celebrate the Diamond Jubilee
Read the full story
The residents of Rosehill Street in Cheltenham have been marking the Queen's Jubilee with a street party. Less than a month ago a gas explosion destroyed several houses in the road. Now the community are enjoying a chance to come together and celebrate.
A Bath furniture store has managed to put up an England flag that last saw service for the Coronation almost 60 years ago. Staff had feared that it would not be in good enough condition but their efforts have been rewarded with a display fit for the Queen.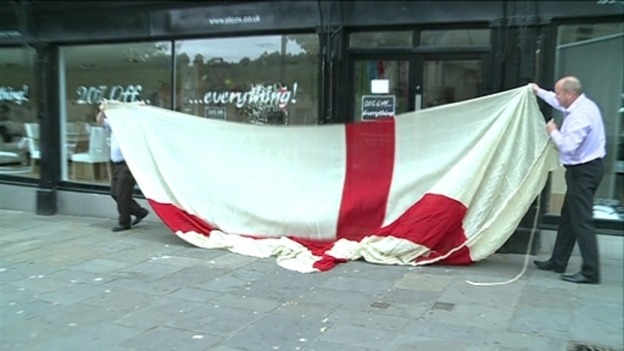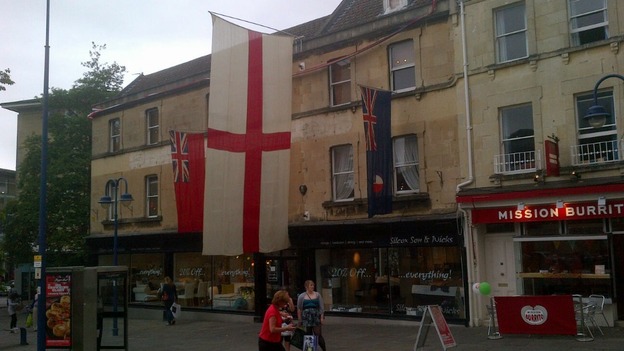 Advertisement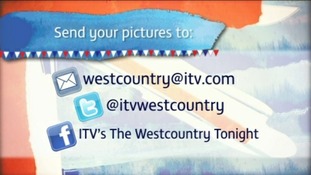 All sorts of Jubilee events are happening across the west country this weekend. We'd love to see what you've been up to
Read the full story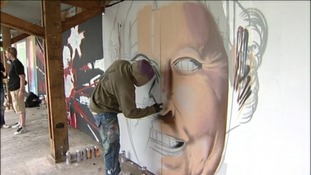 The urban paint festival Upfest is taking place in Bristol this Jubilee weekend. Some of the artwork being produced has a royal feel
Read the full story
Final preparations are being made for hundreds of events across the region to mark the Queen's 60 year reign. Rebecca Broxton has this report on how people are getting ready for the big four day bank holiday weekend.
A Gloucester choir boy sing for the Queen next Tuesday. Sebastian Ferris from King's School Gloucester, will join 40 other children who've been selected after rigorous auditions. They'll sing as part of the Queen's Diamond Jubilee Choir in St Pauls Cathedral. Ken Goodwin has this report.
Load more updates
Back to top