Sand Sculptures Vandalised
Vandals have damaged sand sculptures of the Queen and Olympic athletes at Weston-super-Mare.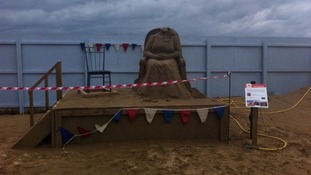 Police called in after vandals behead sand sculpture of the Queen at seaside festival
Read the full story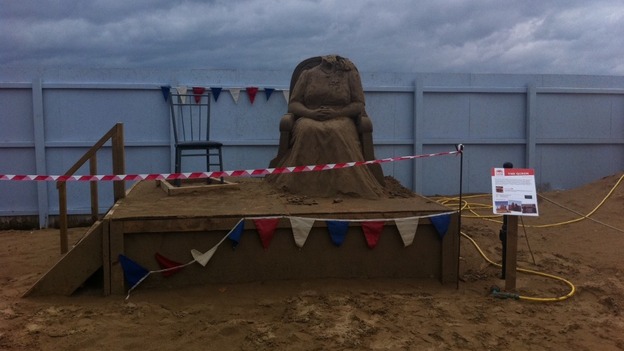 A sand sculpture of the Queen has been beheaded at the Weston-super-Mare Sand Sculpture Festival.
Also attacked were two sculptures of athletes in the Olympic display.
Despite vandals also attacking other sculptures the festival is still open.
Advertisement
Back to top