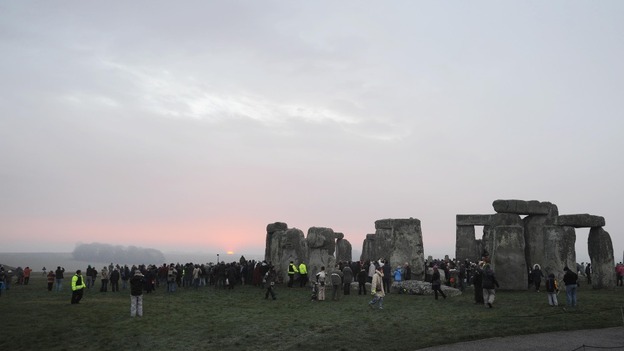 The latest 3D laser technology has revealed new evidence of the importance of the midwinter sunset to the ancient creators of Stonehenge.
The detailed laser scan and digital imaging of Stonehenge commissioned by English Heritage showed significant differences in how various stones were shaped and worked.
The varying techniques and amounts of work confirm not only that the builders intended to align the monument on the axis of the sun at midsummer and midwinter, but also that the view from the north east was particularly important.
Researchers said it was clear the stones were meant to be approached from the north east up the ancient processional avenue towards the direction of the midwinter sunset.