Pylon Route Announced
National Grid has announced the route of a 37-mile power line between Avonmouth and Bridgwater.
The long-awaited route has been published today for a series of giant electricity pylons across Somerset. It comes after a series of high profile campaigns by protestors who'd argued they'll ruin the countryside.
National Grid wants to run cables from near Bridgwater to Avonmouth. It's announced one section will be buried underground. While that's been welcomed by some, others say their fight continues.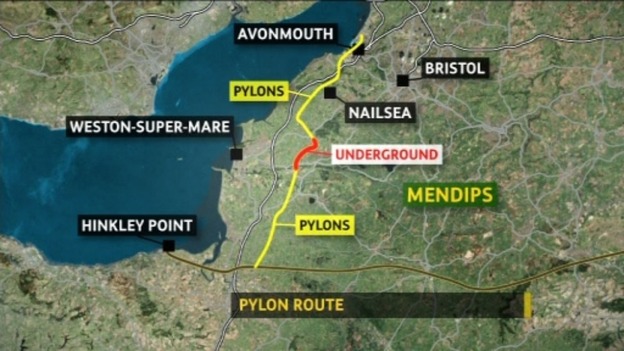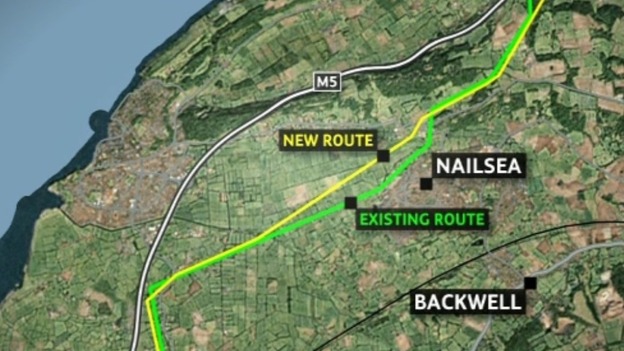 Dr Liam Fox says that despite some improvements, National Grid appears to have done very little to address the concerns of those objecting to a new network of electricity pylons.
Advertisement
National Grid spokesman David Mercer says the company has listened to the public and made changes to its plans for a new network of pylons across Somerset:
One of the protesters leading the fight against National Grid's plans for a new network of pylons carrying electricity from Hinckley Point to Avonmouth says technology exists to bury the cables underground.
Paul Hipwell told the West Country Tonight that "undergrounding" is common in Europe.
Maggie Gregory, co-chair of pressure group Pylon Moor Pressure, has accused National Grid of not listening to the public after it announced plans for its new route from Hinckley Point to Avonmouth:
Mark Johnson from the group No Moor Pylons tells The West Country Tonight that protests against National Grid's plans will continue. He says the cables should go under ground or under sea:
Advertisement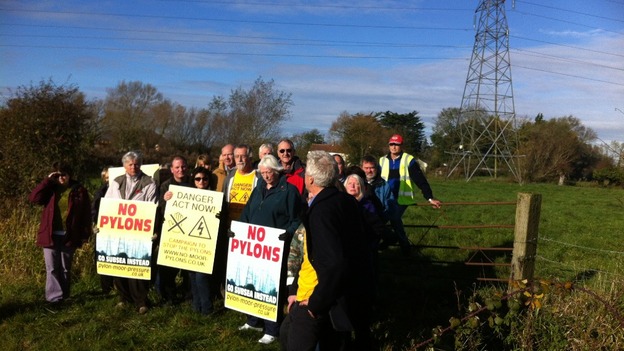 Protesters near Mark in Somerset have vowed to continue fighting plans for new 160 feet high pylons due to run from Hinkley Point to Avonmouth.
This is despite National Grid's announcement that the new route will be further away from their homes than the existing line.
Weston-Super-Mare's MP John Penrose is celebrating today, after National Grid announced they will not put huge pylons, each the size of Nelson's Column, through the Mendip Area of Outstanding Natural Beauty (AONB) in his constituency.
The power lines will run underground instead, from the levels near Biddisham, north to the old Strawberry Line bridge near Sandford.
When the plans for new pylons between Hinkley Point and Avonmouth were first announced in 2009, several hundred people marched through Somerset's villages in protest at the plans.
This is great news for everyone who lives in and visits the Mendip Hill Area of Outstanding Natural Beauty.

If these whopping great pylons had gone ahead we'd have damaged some of our finest countryside.

I'm absolutely delighted that a combination of local pressure and good sense have won through.

I would like to thank everybody who helped us campaign over the years, and National Grid for listening properly too.

It shows the impact a small community can make when it bands together.
– John Penrose MP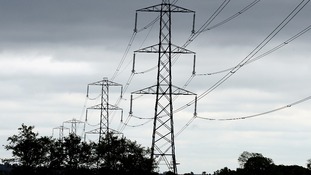 The controversial route for National Grid's new 400,000 volt power line between Hinkley Point C and Avonmouth has been published.
Read the full story
National Grid has announced the draft route for the new 400,000 volt power connection between Bridgwater and Seabank near Avonmouth.
The controversial scheme has followed nearly three years of planning. National Grid claims it has listened to the views of local people and experts.
We've been very keen to listen to the views of local people, for example on the importance of the Mendip Hills where we now plan to use underground cables. We're very pleased that the new connection will take up to 95 pylons out of the landscape.
– Peter Bryant, National Grid Senior Project Manager
Back to top