Ivor Powell's Funeral
The funeral of the world's oldest football coach, Ivor Powell, who coached Team Bath, takes place today
The funeral took place today of Ivor Powell, the man who held the record for being the world's oldest working football coach. Ivor was ninety three when he retired from football. In his career he was capped by Wales before taking up a long and illustrious career as a coach.
Watch Matthias Kurth's reports.
Tributes have been paid to the long-serving football coach at the University of Bath. Staff and alumni at the University joined friends and family in celebrating the life of Ivor Powell at a tribute event at the Sports Training Village this afternoon.
Ivor was all about determination and success, and doing it in a way which was of the finest quality.

Ivor leaves us with many, many happy memories and his legacy lives on through the Ivor Powell Award for Coaching Excellence, which is presented at the annualBlues Awards, and also through the Ivor Powell Sports Scholarship Fund."
– Professor Dame Glynis Breakwell, Vice-Chancellor of the University of Bath
Ivor was a truly remarkable man and was held in great regard and tremendous affection at the University. He was an inspirational individual with real energy and zest for life."
– Stephen Baddeley, Director of Sport at the University
There's a hole in my life since Ivor's passing. I worked alongside Ivor for seven years as a football coach here at the University...

Little did I know the influence he would have on helping me form my coaching philosophies and work ethics. Ivor could always lend the most pertinent advice."
– Paul Tisdale, former Head Football Coach at the University and now Manager at Exeter City
Advertisement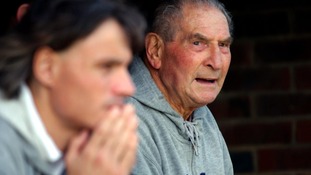 The funeral service of Ivor Powell, the long-serving football coach at the University of Bath, takes place today
Read the full story
Back to top