Brit Sentenced to Death in Bali
Former Cheltenham businesswoman Lindsay Sandiford has been sentenced to death by a court in Bali for importing drugs
Tyne Tees
A woman from Redcar facing a firing squad in Indonesia has lodged an appeal against her death sentence.
Lindsay Sandiford was convicted last month of smuggling nearly five kilos of cocaine onto the island of Bali.
Judges refused to consider that she had helped the police to catch other members of the drugs gang when deciding her sentence.
Her new lawyer, who handed appeal papers to the court today, says that wasn't a fair decision.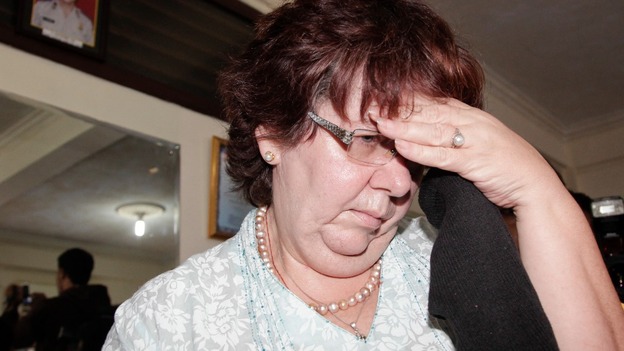 A grandmother from Gloucestershire sentenced to death by firing squad for smuggling cocaine into Bali has lost her High Court battle.
Two judges in London refused to declare unlawful the Government's refusal to pay for "an adequate lawyer" to represent the 56 year old from Cheltenham.
Advertisement
Supporters of a woman from Cheltenham who has been sentenced to death in Indonesia, have failed in their bid to get the Government to fund her appeal.
Lindsay Sandiford was found guilty of smuggling cocaine into Bali last week. But her family have no money for a lawyer. From the High Court, Bob Constantine reports.
Cheltenham MP, Martin Horwood, has spoken out against the death sentence imposed on 56 year old Lindsay Sandiford, who used to live in Cheltenham says the British government must act.
National
Foreign Office Minister and East Devon MP Hugo Swire has told MPs the Government "strongly object to the death penalty" after a woman from Gloucestershire was sentenced to be executed for drug trafficking in Indonesia. He said:
We are aware that Lindsay Sandiford is facing the death penalty in Indonesia. We strongly object to the death penalty and continue to provide consular assistance to Lindsay and her family during this difficult time.
– Hugo Swire MP

Mr Swire said "repeated representations" had been made to the Indonesian authorities and Foreign Secretary William Hague had raised the case with his counterpart in the country.

He added: "
We understand that under Indonesian law, Lindsay has at least two further avenues of appeal through the courts as well as an opportunity to apply for presidential clemency should these be unsuccessful.
– Hugo Swire MP

Sandiford had previously lived in Cheltenham. The town's liberal democrat MP Martin Horwood said Sandiford had "struggled with legal representation" and called for her to receive the "best possible consular support" from UK officials in Indonesia.
Advertisement
National
Lindsay Sandiford's MP says the sentence has come as a shock to a lot of people, and he's aiming to raise the issue with Foreign Secretary, William Hague. Martin Horwood, the MP for Cheltenham where Lindsay Sandiford once lived, said the death penalty should be a thing of the past:
This is not the way that a country that now values democracy and human rights should really be behaving. I imagine all those who know Lindsay will be extremely worried and concerned about this development.

When the prosecutors asked for something less than the death sentence, for a custodial sentence, then I guess I'm afraid some of us perhaps relaxed a little and this has come as a real shock that the judges have actually delivered a sentence which is obviously much, much harsher than the one that was actually requested by prosecutors.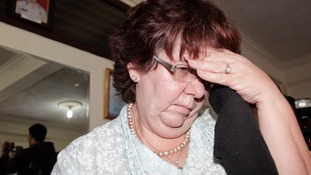 There were gasps in court as Lindsay Sandiford from Gloucestershire was sentenced to death in Indonesia for drug smuggling.
Read the full story
National
Lindsay Sandiford kept her face covered as she arrived at Indonesia's Bali court to hear her death penalty sentence over drug smuggling.
During the trial Sandiford's lawyer read out a statement from her son which said:
I love my mother very much and have a very close relationship with her.

I know that she would do anything to protect me. I cannot imagine what I would do if she was sentenced to death in relation to these charges.
– Statement from Lindsay Sandiford's Son
Load more updates
Back to top