Brit Sentenced to Death in Bali
Former Cheltenham businesswoman Lindsay Sandiford has been sentenced to death by a court in Bali for importing drugs
Sandiford previously told the court she became involved only because "the lives of my children were in danger".
I would like to begin by apologising to the Republic of Indonesia and the Indonesian people for my involvement.

I would never have become involved in something like this but the lives of my children were in danger and I felt I had to protect them.
– Lindsay Sandiford, Witness Statement
Sandiford, 56, was sentenced after being found guilty of violating the country's strict drug laws by the Denpasar District Court today.
In the court's verdict, a judge panel headed by Amser Simanjuntak, concluded that Sandiford has damaged the image of Bali as a tourism destination and weakened the government's programme of drug annihilation.
The cocaine she smuggled was worth around 2.5 million US dollars, the Associated Press reported.
Prosecutors had said during the trial last month that they were seeking a 15-year prison term, and not pursuing the maximum penalty for drug trafficking which is death.
Advertisement
Former Gloucestershire businesswoman woman Lindsay Sandiford has been sentenced to death in Indonesia for drug trafficking.
The woman, originally from Redcar in Teesside, was arrested in May after police in Bali said they found 10.6lb of cocaine in the lining of her suitcase.
We can confirm that a British national is facing the death penalty in Indonesia.

We remain in close contact with that national and continue to provide consular assistance.

The UK remains strongly opposed to the death penalty in all circumstances
– Foreign and Commonwealth Office Spokeswoman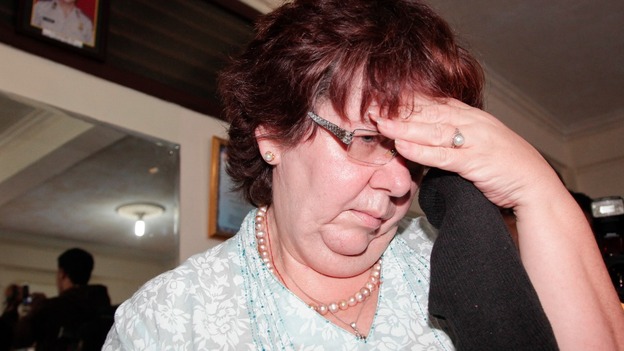 A former Cheltenham businesswoman has been sentenced to death in Indonesia for drug trafficking.
Lindsay Sandiford was arrested last May after police in Bali found more than 10 pounds of cocaine in her suitcase.
Load more updates
Back to top