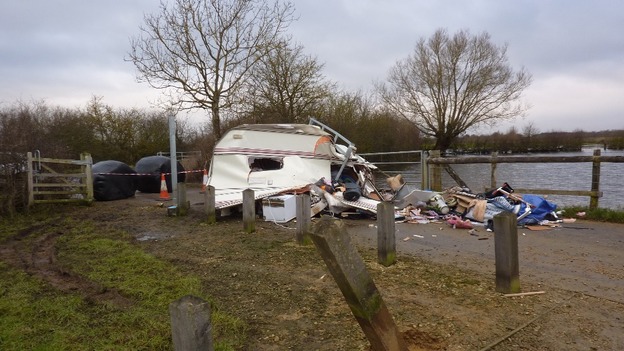 A caravan full of rubbish has been dumped in a car park at the Cotswold Water Park in Gloucestershire.
The entrance to Waterhay Car Park near Ashton Keynes was blocked by the bottom half of a caravan, filled with household waste. The other part of the caravan had been towed into the car park and dumped, having completely destroyed the height barrier at the entrance.
The Cotswold Water Park ranger team, assisted by local farmers Richard Rummings, Nick and Chris Freeth along with local mechanic Matt Freeth have now cleared the site, fixed the barriers and reopened the car park.