Student app competition
Students from universities across the South West are competing in an app writing competition.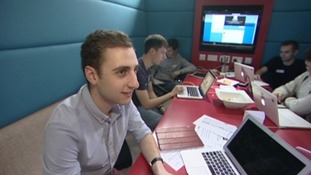 Students across the south west are competing to come up with the next big smart phone app.
Read the full story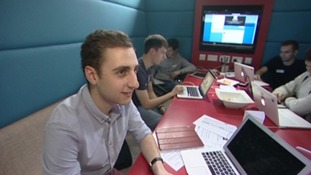 Students are competing to write apps in a 2 day competition at Exeter University.
Read the full story
Advertisement
West Country (W)
Could the next Angry Birds game be developed this weekend in Exeter?
Teams from universities throughout the West Country are taking part in a contest this weekend to create a new app for your mobile phone or tablet.
It's part of a worldwide challenge to find the next great use for mobile technology.
Richard Lawrence has been at Exeter University:
Back to top