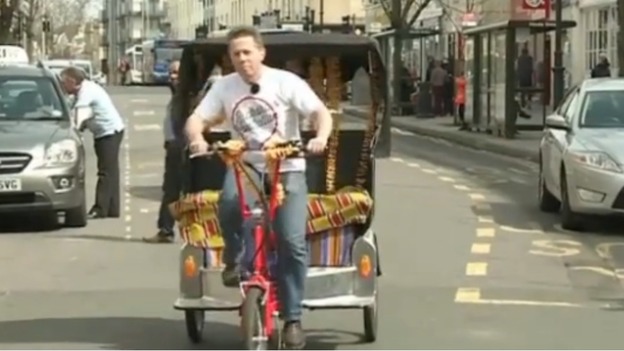 A businessman who wanted to start a rickshaw company in Cheltenham has had his application rejected by the council.
Last night we told you how James Myer had been waiting for more than a year for a decision on a licence.
Mr Myer, from Cheltenham, says his dream lies in ruins.