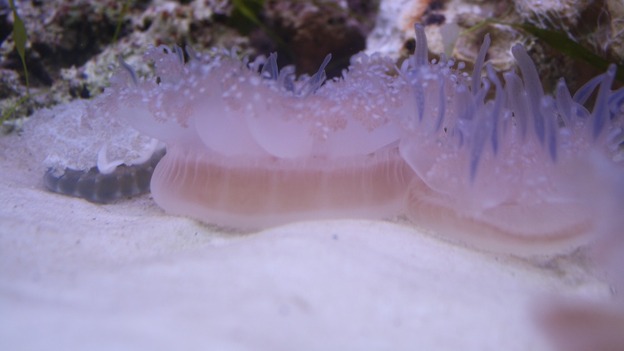 Bristol Zoo Gardens is now home to 19 upside-down jellyfish. The jellyfish - properly known as Cassiopea - get their name because their tentacles and mouth face upwards. As well as eating small plankton, they have algae living inside their bodies, providing them with energy through photosynthesis.
The jellyfish have arrived from ZSL London Zoo, Liverpool Aquarium and Bug House. Upside-down jellyfish predominantly live in the Caribbean but can also be found in shallow waters in warmer areas of the world.
Upside-down jellyfish depend on mangrove forests and shallow lagoons, making them more vulnerable than open-ocean jelly species. These habitats are one of the world's most threatened ecosystems due to coastal development and pollution.