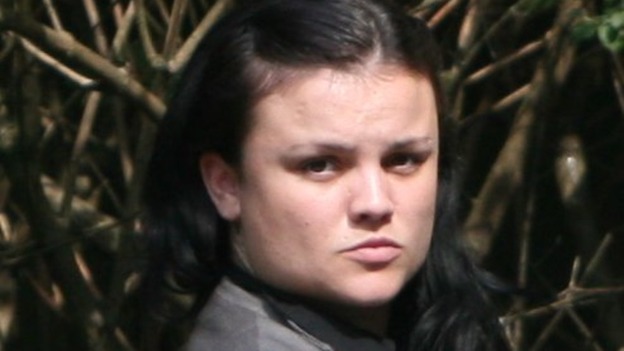 A child-minder is on trial for attacking a bride-to-be with a glass at her engagement party in Newent.
27-year-old Jennifer Eckley, who's from Newent denies wounding bride-to-be Lucy Steers with intent to cause grievous bodily harm on the night of 1 December last year at the George Hotel in the town.
She also denies assaulting another woman guest, Kate Taylor, by beating. She admits a less serious assault on Ms Steers and a charge of assault on Kate Taylor's sister, Nicola Taylor.
The jury at Gloucester Crown Court heard that the assaults on the Taylor sisters happened between 10.30-10.45pm.
They were sparked, the prosecutor said, by Nicola Taylor bad-mouthing Ms Eckley's boyfriend Mark Beacham.Nicola Taylor had gone out with Mr Beacham before Ms Eckley became his girlfriend.
Ms Steers was 'glassed' around an hour later.
The court was told Ms Eckley was arrested an hour after the glassing and made no comment - except to say to a police officer:
"No-one is going to want me to look after their kids now that I have glassed someone in the face."
Ms Eckley denies saying this and even that a glass was involved. The trial continues.