Lessons from Ebrahimi trial
The Home Secretary says she hopes an inquiry by the Police Complaints Commission into the murder of a Bristol man, wrongly accused of being a paedophile, will report soon
The Home Secretary has told MPs she hopes an inquiry into the murder of a Bristol man, wrongly accused of being a paedophile, will report soon.
Last week two men were jailed for their part in the death of Bijan Ebrahimi outside his flat in Brislington.
Today local MP Kerry McCarthy called on Theresa May to ensure that a report into the police handling of the case by the watchdog, the IPCC, would be ready as quickly as possible.
ITV News understands that one of the allegations being made against police over their handling of the Bijan Ebrahimi case is that an officer was too busy to see him because he was eating a pot noodle.
Mr Ebrahimi was brutally murdered in Bristol after being falsely accused of being a paedophile. Now, the woman elected to represent the public within Avon and Somerset police told our reporter Bob Constantine that she wants to hold an open meeting to discuss the case.
Advertisement
Avon and Somerset's Police and Crime Commissioner says she wants to hold a public meeting to discuss the case of Bijan Ebrahimi.
He was beaten to death after being wrongly accused of being a paedophile.
Yesterday the man who carried out the murder in Bristol last July was jailed for 18 years. An accomplice was sentenced to four years.
The area's PCC , Sue Mounstevens, says any public meeting to examine what went wrong must wait till a formal investigation is complete.
The police watchdog, the Independent Police Complaints Commission (IPCC), is investigating the circumstances of Bijan Ebrahimi's contact with Avon and Somerset Police..
Three officers have been suspended by the force while the IPCC looks at the way it dealt with him in the days before his death.
Chief Constable for Avon and Somerset Constabulary, Nick Gargan has been talking to ITV West Country's Ian Axton.
Bijan Ebrahimi moved to the UK from Iran in 2000. His sister also lives in the UK.
She says her family can't come to terms with what's happened.
Caron Bell reports.
Bristol Mayor, George Ferguson said the murder of Bijan Ebrahimi "is an exceptional crime that is completely out of character with their neighbourhood and with Bristol as a whole."
But the MP for Bristol East, Kerry McCarthy said she feels many people living there are 'disengaged from the authorities."
Advertisement
National
Avon and Somerset Chief Constable Nick Gargan said today that there was a "collective failure" on the part of statutory agencies and others to protect vigilante murder victim Bijan Ebrahimi.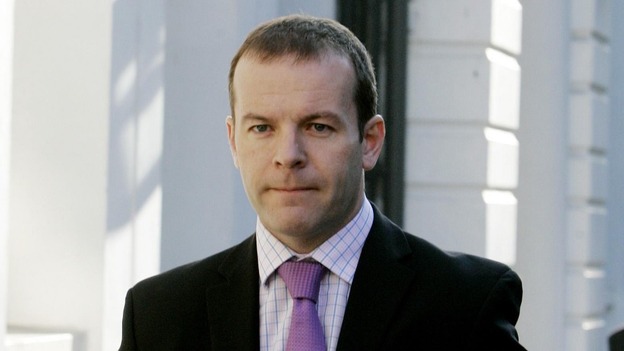 "We still await their [IPCC] report and therefore it is not appropriate for me to say more about that police response...Nevertheless, notwithstanding that outcome it is clear that there was a collective failure on the part of statutory agencies and others to protect Mr Ebrahimi."
"...We cannot wait for all the various external investigative processes to run their course before we start learning lessons for the future. We need to have some frank and candid local discussions with our partners and our communities about what we collectively can do to stop this happening again."
Three police officers have been served with gross misconduct notices and are currently suspended while a further two have been served with misconduct notices but remain at work, Avon and Somerset Police said.
National
A disabled man who was beaten to death and set on fire was wrongly labelled as a paedophile by neighbours after photographing youths he suspected of vandalising his treasured hanging baskets.
The court was shown footage of killer Lee James drinking a can of beer in a communal area in front of the flats while looking after his children, which Bijan Ebrahimi had filmed.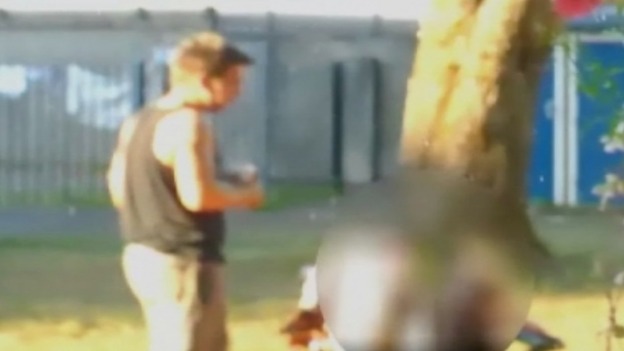 "Whatever the cause of it, there were a number of neighbours who were hostile to Mr Ebrahimi and alleged he was a paedophile," the prosecutor said. "There is in fact no evidence whatsoever to support this claim."
Lee James was given a life sentence and told he would serve a minimum of 18 years of the "act of murderous injustice".
Bijan Ebrahimi's family released a victim impact statement outside court today and described the 'horrendous bullying' he suffered daily.
They revealed he was the victim of an earlier arson attack when his previous home was set on fire.
Bijan was a kind man whose main interests were caring for his stray cat and his flower baskets.

He lived in Bristol throughout his time in the UK and met many good people, whom we would like to thank.

Unfortunately Bijan was also subjected to horrendous bullying by bad people on a daily basis.

Call it racism, call it prejudice, it doesn't really matter what you call it, the things our brother was subjected to were barbaric.

They included setting his home on fire when he lived in West Town Lane, causing our beloved, softly spoken brother to slip further and further into depression.
– Manizah Moores, sister of Bijan Ebrahimi

His sister Manizhah Moores said as a result of caring for his parents in Iran before they died, Bijan did not get the chance of university education.

Bijan came to the UK in 2000, determined to make a new beginning, and started to work and attend college, with dreams of going to university.

But a back condition which he suffered from his twenties got worse and he was registered disabled.

Despite his handicap he completed qualifications in plumbing, carpentry and IT.

He battled suspected mouth cancer for two years and was given the all clear just a week before he was brutally killed.
On visiting Bijan's flat on a regular basis my sister witnessed him being called a 'foreigner', 'cockroach' and 'Paki' and being told to 'go back to your own country.'

We hope that nobody else ever has to witness an innocent disabled man being abused, taunted and tortured in the way that Bijan suffered.
– Manizah Moores, sister of Bijan Ebrahimi
When Bijan was brutally murdered on 14th July 2013 our lives changed forever.

There are no words on this earth to describe the emptiness we feel. Part of us died with him.

Three or four times a week my sister drives to Brislington, sits in her car, and cries.

Bijan's young nephews have been deeply affected and have needed to seek counselling.

On Sundays Bijan's chair is empty.
– Manizah Moores, sister of Bijan Ebrahimi
National
Bristol Crown Court was shown video footage of murderer Lee James bursting into his victim's flat and threatening him.
Prosecution barrister Andrew Langdon QC told the court that Bijan Ebrahimi, who was killed in a vigilante attack, filmed his neighbours from his property because he felt he was being "targeted".
"It is clear he felt under siege and explained himself to the police as filming to gather evidence of the behaviour of his neighbours, which he found objectionable", he added.
Load more updates
Back to top