Two Marines acquitted over insurgent murder named
Two Royal Marines who were acquitted of the murder of an injured insurgent in Afghanistan can be named for the first time as Corporal Christopher Glyn Watson and Marine Jack Alexander Hammond
National
Two Royal Marines who were acquitted of the murder of an injured insurgent in Afghanistan can be named for the first time as Corporal Christopher Glyn Watson and Marine Jack Alexander Hammond.
The High Court confirmed that an anonymity order preventing publication of their identities has been lifted.
Read: Marine 'devastated' at life sentence for Afghan murder
West Country (W)
The country's top judge has explained the reasoning behind a ruling allowing the public naming of a Royal Marine from Taunton who murdered an Afghan insurgent.
Lord Chief Justice Lord Thomas and two other judges at the High Court in London made the ruling.
It led to the identity of Sergeant Alexander Blackman (previously known only as Marine A) being revealed.
Giving the court's reasons for reaching its decision, Lord Thomas said the balance came "very firmly down on the side of open justice".
The case is of the greatest public interest, involving as it does a unique charge of murder against soldiers on military operations against a wounded detainee.

There is, therefore, the greatest public interest in the whole of the proceedings being publicly reported.

(In the case of Marine A) there is the greatest public interest in knowing who he was and his background, given his conviction.

It would require an overwhelming case if a person convicted of murder in the course of an armed conflict were to remain anonymous.
– Lord Chief Justice Lord Thomas

Lord Thomas said that "as against that", there is the risk that Blackman would be attacked in prison and after his release from the life sentence.
The prison authorities will be well aware of that risk and take steps to minimise it, as they do for other offenders at risk of attack in prison, such as paedophiles.

There is the threat to his family and to Marine A on his release under licence from his life sentence.

It is a known risk. The MoD has taken steps in the past to protect the families of the Marines. There is nothing to suggest that they would not in the future.

Balancing those considerations, we have no doubt that the balance comes very firmly down on the side of open justice; the identity of Marine A must be made public
– Lord Chief Justice Lord Thomas
Advertisement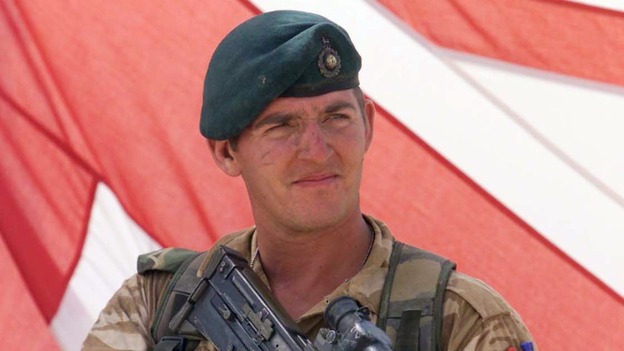 One in three people believes that a Royal Marine sentenced to life in prison for executing a Taliban fighter should serve no jail time, a poll has found.
A total of 35% of respondents wanted Sgt Alexander Blackman to serve no prison sentence, 23% believed he should do five years, 20% were in favour of 10 years, while 22% thought he should be imprisoned for more than 10 years, the Mail on Sunday reported.
The online poll of 900 people conducted by Survation found that, asked a more general question, 39% of voters said they disagreed with Blackman's 10-year minimum life sentence, while 37% were in favour.
National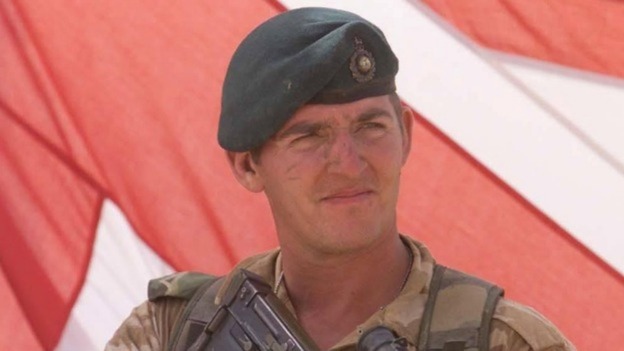 A Royal Marine convicted of murdering an injured insurgent in Afghanistan is to be sentenced this morning.
Sgt Alexander Blackman, whose names was made public yesterday by judges, faces a life term.
National
The question of whether two Royal Marines, against whom charges were discontinued, should be named will be the subject of a further hearing, judges have said.
Lord Chief Justice Lord Thomas, sitting with Mr Justice Tugendhat and Mr Justice Holroyde in London, said Marine A, who was convicted of murdering an Afghan insurgent, should be publicly named along with two servicemen who were acquitted by a court martial.
National
A Royal Marine jailed for life for the murder of an Afghan insurgent was told by the judge sentencing him he had disgraced the name of the British armed forces and put troops' lives at risk by his actions.
Judge Jeff Blackett told Sergeant Alexander Blackman: "This was not an action taken in the heat of battle or immediately after you had been engaged in a firefight.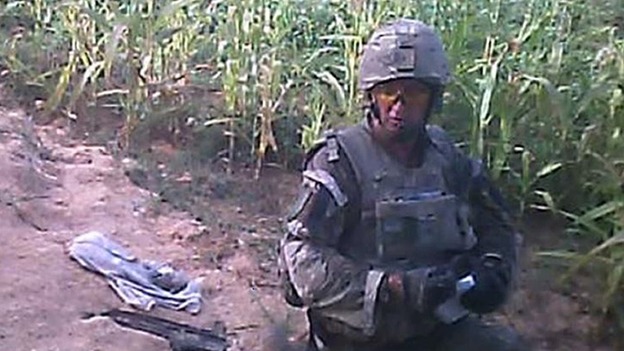 "Nor were you under any immediate threat - the video footage shows that you were in complete control of yourself, standing around for several minutes and not apparently worried that you might be at risk of attack by other insurgents.
"You treated that Afghan man with contempt and murdered him in cold blood. By doing so you have betrayed your corps and all British service personnel who have served in Afghanistan, and you have tarnished their reputation."
Advertisement
National
A Royal Marine said he is "devastated" at being handed a life sentence for murdering an injured Afghan insurgent.
Sergeant Alexander Blackman said he was "very sorry" for his actions, which were filmed on the headcam of a comrade during the patrol in "the most dangerous square mile in Afghanistan".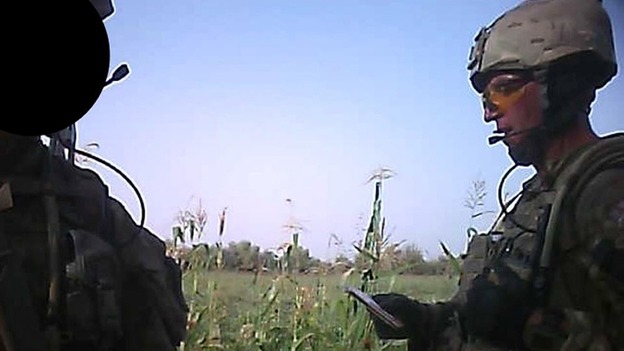 Speaking after Blackman was led away to begin his sentence in a civilian prison, his solicitor Issy Hogg thanked the public for the support they have shown to him and his wife.
"He has been dismissed with disgrace from the Royal Marines, with whom he has served proudly for 15 years," said, adding that Blackman intends to appeal.
National
Two Royal Marines who were acquitted by a court martial over the death of an Afghan insurgent should be named, judges have ruled.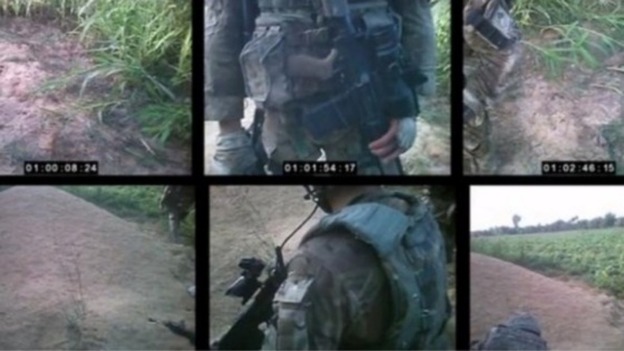 However, their identities will not be released pending a possible move by their lawyers to take the issue on to the Supreme Court, the UK's highest court.
National
A Royal Marine convicted of murdering an injured Afghan insurgent should be shown leniency due to the "exceptional circumstances" of the case, a court martial heard today.
Sergeant Alexander Blackman, 39, who has 15 years' experience in the Royal Marines, faces life imprisonment after executing the man in "cold blood" in Helmand Province in 2011.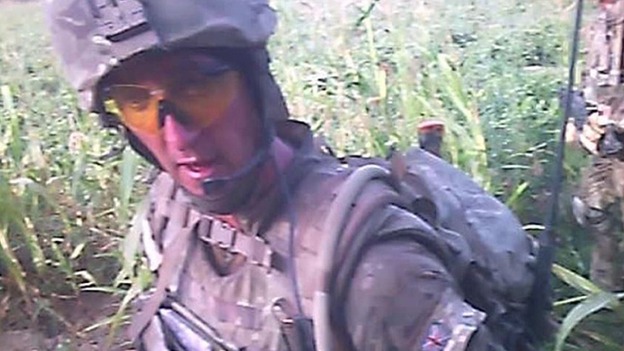 But a judge and court martial board have been urged to pass the shortest sentence possible to give Blackman "a real anticipation of release".
The military court in Bulford, Wiltshire, is not due to deliver the sentence until this afternoon.
National
A Ministry of Defence spokesman has said:
The MoD acknowledges the lifting of the anonymity order in respect of Marine A.

We presented our security concerns in open court, and an independent legal process has now concluded; we respect the decision of the court.
Load more updates
Back to top