Funeral of man electrocuted in storms to take place
Roger Hayward died when he was electrocuted by fallen power lines in near Calne in Wiltshire. The retired tree surgeon was trying to clear the road. His funeral will take place later.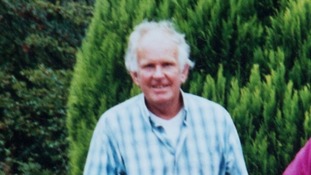 The funeral of Roger Hayward, who was killed in the storms that hit the west earlier this month, will take place later.
Read the full story
An inquest has been opened into the death of Roger Hayward, 71, who died while clearing a tree that had brought down power cables.
Wiltshire Coroner David Ridley was told Mr Hayward died from electrocution in the incident. He was identified by his wife Celia Hayward, 69. Mr Ridley, sitting at Salisbury, adjourned the inquest to a date to be fixed.
Read more: Wiltshire man killed after being electrocuted in storms
Advertisement
The following is a statement from the family of Roger Hayward, who died after being electrocuted whilst moving a fallen tree.
We would like to express our deep gratitude for the kind messages of condolence, love and support from friends and neighbours. [...] We are all shocked and deeply saddened with the passing of our dearest dad, husband, granddad and friend to many, Roger Hayward. [...] Roger was a larger than life character, a friend and helping hand to many and any that needed help. There are many stories of this covering not just Wiltshire but on occasions when on holiday too. Roger was one of life's workers on his farm, never missed a day off in his life doing what he enjoyed to the end, helping others.
– Family of Roger Hayward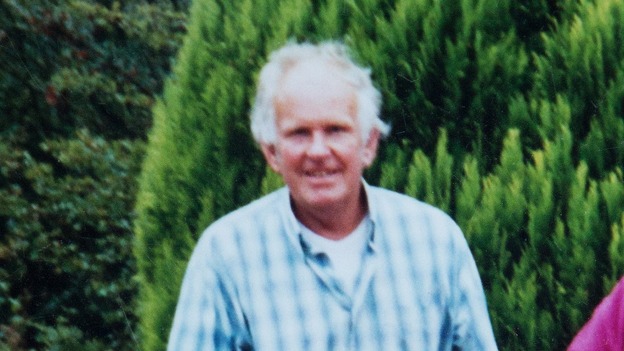 A man who died in Wiltshire during yesterday's storm has been named as Roger Hayward.
The 71 year-old from Bremhill near Calne was electrocuted whilst trying to remove a fallen tree from power lines.
Our thoughts are with Roger's family at this difficult time. We cannot imagine how they must be feeling having lost him so suddenly. I would like to remind the public to be extremely careful with any fallen trees, particularly if power lines are involved. Please call 999 so that we can come and secure the area. The public should be careful not to underestimate the threats to safety that this weather brings, whether this is moving a fallen tree or driving through a flood. It is imperative that the public take the right precautions and do not take any risks that might threaten their safety.
– Insp. Nick Mawson, Wiltshire Police
Advertisement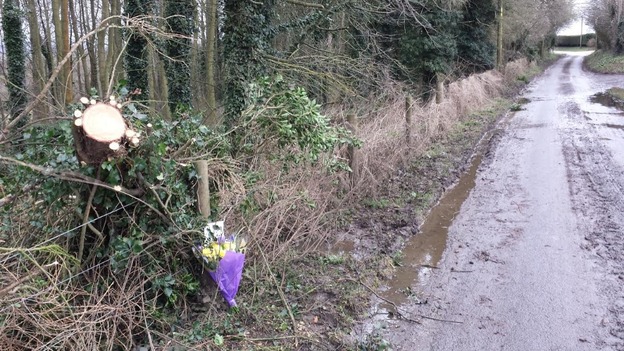 Flowers have been left at the scene where a man thought to be in his 70's died after being electrocuted yesterday.
It's thought he was trying to remove a tree which had fallen onto power lines during the stormy weather.
A man has died in Wiltshire following today's storms.
It's believed the man, who was in his seventies, was electrocuted as he tried to move a fallen tree which had brought down power lines in the village of Bremhill near Calne.
Back to top