Aid sent to help Somerset farmers
A social media campaign bringing animal food, hay and straw for Somerset farmers who've lost supplies in the floods has so far been a success. They are now asking people to make pledges, rather than send supplies.
Farmers whose businesses have been affected by flooding will be able to apply for part of a support grant from the government from Friday.
The £10 million Farming Recovery Fund was announced by the Prime Minister on 11 February to provide assistance in four areas.
Restoration of productive grassland
Restoration of productive arable and horticultural land
Restoring farm vehicle acces to fields
Improvements to agricultural drainage
All farmers affected by flooding will be able to apply for emergency funding of up to £5000.
We want to help farmers affected by flooding and the severe weather to get their businesses back on track as soon as possible. The new £10 million Farming Recovery Fund has been set up to help farmers directly affected meet short term costs as the flood waters recede.
– George Eustice, Farming Minister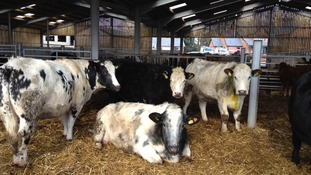 There's been so much help offered to farmers hit by the flooding that a site set up to store donated produce is full.
Read the full story
Advertisement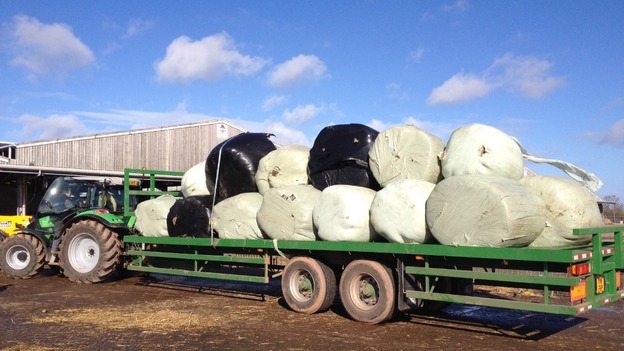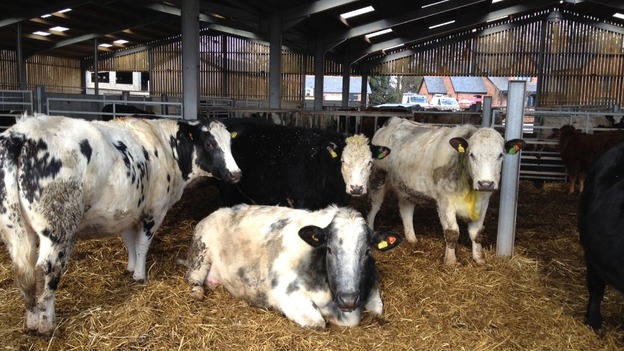 This photo shows some of James Winslade's cattle which were rescued from his flooded farm at Moorland and are being housed at a host farm in the Quantock Hills.
West Country (W)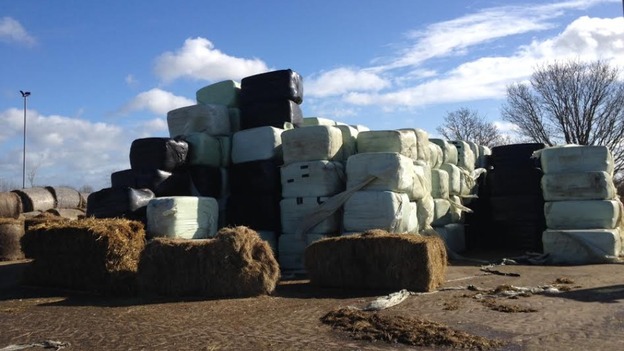 The National Farmers Union are asking for people to make pledges rather than send supplies to help farmers on the flooded Somerset Levels.
After the great success of a social media campaign - known as Forage Aid - appealing for forage and bedding, the NFU say the immediate needs of farmers have been met and no more supplies can be accepted.
Instead, they're now asking people to pledge offers of help.
Melanie Squires from the NFU said "What we need now are pledges of fodder and straw or financial donations rather than actual deliveries, so that we can call upon people's generosity as and when it is required over the coming weeks and months, when the waters finally abate."
Back to top