Flooding Minister in Somerset
Dan Rogerson MP has been in Bridgwater meeting volunteers from the FLAG - Flooding on the Levels Action Group.
Flooding Minister Dan Rogerson came to Bridgwater today to chair a meeting on the Somerset Action Plan.
The proposal will concentrate on river management, and will be submitted to the Government next month.
Our Somerset correspondent David Woodland spoke to Mr Rogerson just after the meeting finished:-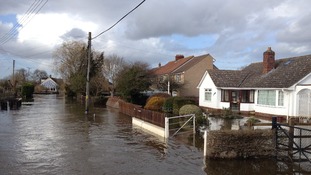 The flood water in Moorland is starting to recede but there is still a long way to go before most people can return to their homes.
Read the full story
Advertisement
National
James Hall, a farmer previously featured on ITV News, says the water levels at his farm are improving but the extent of the damage is becoming more apparent.
The levels are continuing to drop at a steady pace, the damage in my parents house is not looking good, large cracks are now showing.
@angebg thank you, this water has caused so much damage, the clean up is going to be dreadful and upsetting..
Read: Government announces £5,000 grant for each flood-hit farm
Watch: Floods caused '£20,000 in damages' says Somerset farmer
National
James Hall, a farmer from Somerset who was affected by flooding, told ITV News the government's offer of a £5,000 grant is "a drop in the ocean."
He said the cost won't cover the loses at his farm, or the work that still needs to be done.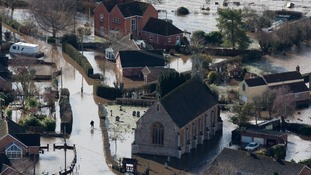 The Government has announced rural homes and businesses damaged by the floods can apply for up to £5,000 to make them more resilient.
Read the full story
Back to top