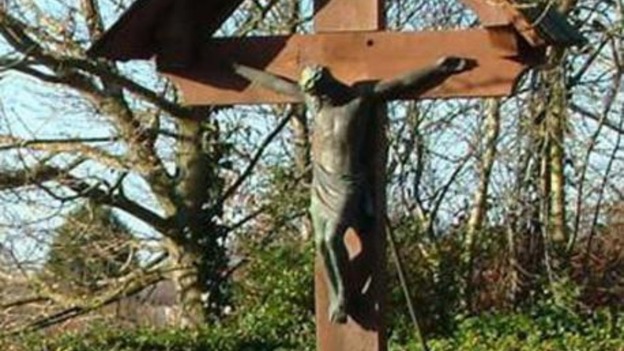 A £2000 reward is being offered for the recovery of a bronze statue of Christ which was stolen from a Wiltshire village's First World War Memorial.
The statue, which is worth around ten thousand pounds, was taken overnight on February 28th from the wooden memorial at a crossroads in Wingfield.
Forces War Records, which helps people find out about ancestors who fought in the war, have offered half of the reward for information leading to the recovery of the statue. Wingfield Chiropractic Clinic is offering the other half of the reward.
Anyone with information relating to the theft can call Wiltshire Police on 101.