Tony Benn makes final journey
The funeral has taken place of former Bristol MP Tony Benn just yards from the House of Commons where he spent more than 50 years. Mourners said there was "laughter and tears" during the service.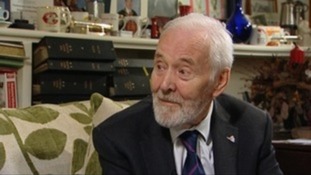 Our Political Correspondent Bob Constantine remembers some of his meetings with Tony Benn over the years.
Read the full story
National
Tony Benn's funeral service has now ended, following tributes from his family.
A number of attendees have tweeted following the ceremony:
Beautiful service for Tony Benn, incredible eulogies from his children, ending with a defiant rendition of The Red Flag. #HeEncouragedUs
Just left Tony Benn's funeral - laughs, tears and hugely inspiring. They should take it to the provinces, then do a run in the West End.
Dean of St Margaret's said Tony Benn once asked a man what religion he was; - reply "lapsed atheist" http://t.co/OVVFsTwm66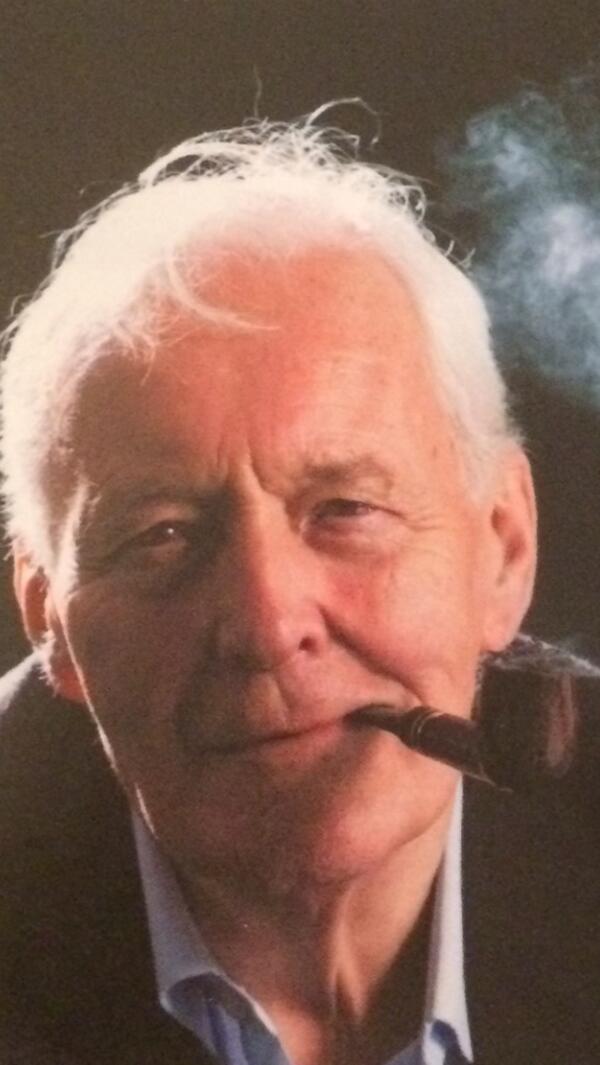 Advertisement
National
Devoted crowds are waiting outside in Westminster as the funeral service of former Labour cabinet minister Tony Benn gets underway.
One banner describes the left-wing MP as "truly irreplacable", while another calls him "our Tony Benn".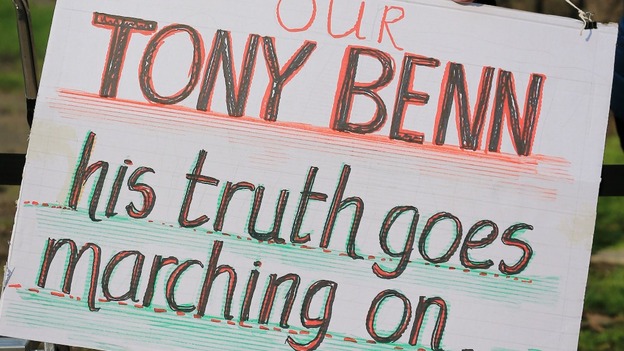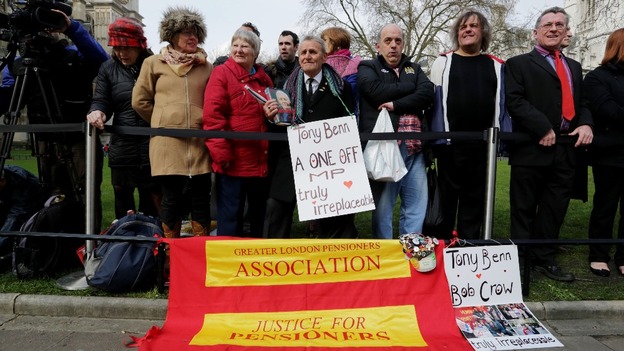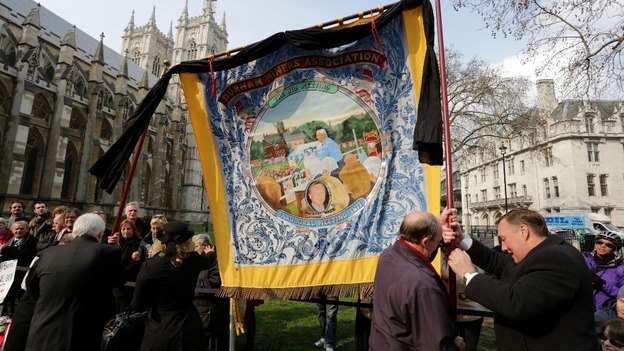 Comedian and broadcaster Rory Bremner was among the congregation at Tony Benn's funeral.
National
The funeral of Tony Benn is set to take place from 11am at Westminster Abbey, and large crowds have turned out to pay their respects.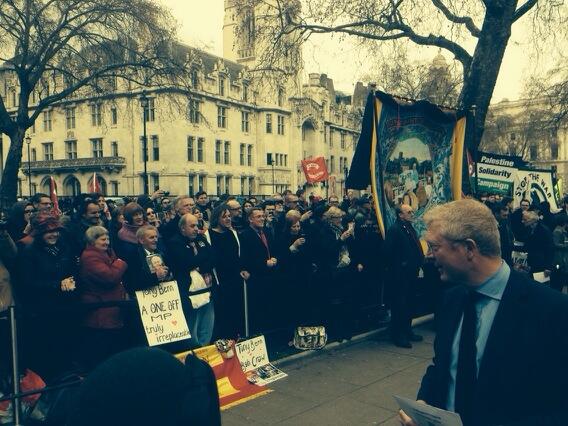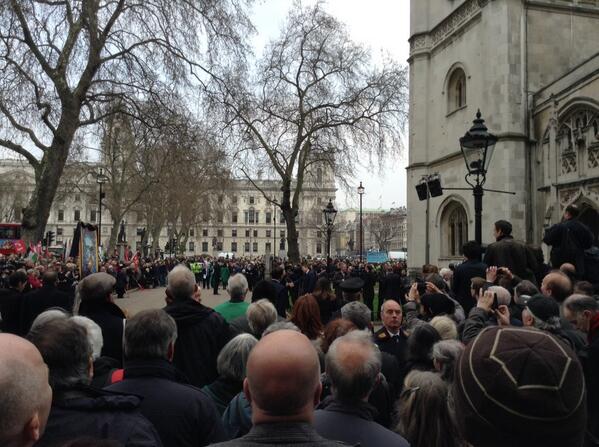 National
Tony Benn's coffin arrived in Westminster tonight as he made his final visit to Parliament.
The former Labour cabinet minister's body lay in rest in Parliament's Chapel of St Mary Undercroft, as family gathered round for a private ceremony to mark his death.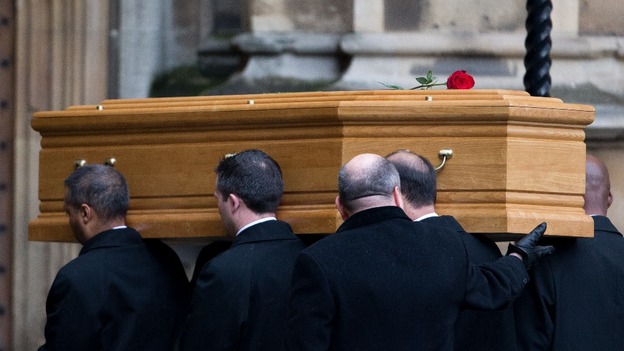 His children Stephen, Hilary, Melissa and Joshua were among around 30 close relatives who attended the service conducted by the Speaker of the House of Commons' Chaplain Rose Hudson-Wilkin in the crypt chapel.
The chapel has been also been briefly opened up to MPs, peers and passholders to allow them to pay their respects ahead of tomorrow's funeral.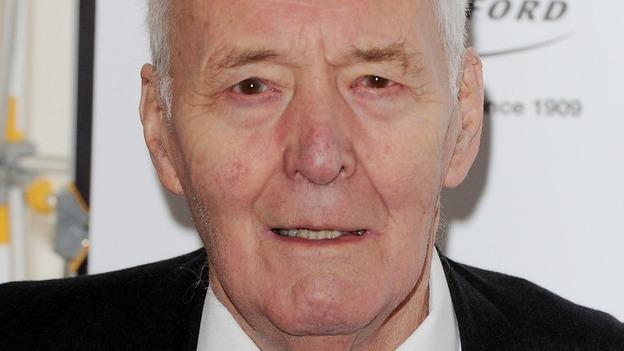 Mr Benn's funeral will take place tomorrow at 11am opposite parliament at St Margaret's Church after his coffin is taken by hearse from the gates of New Palace Yard, with family members following on foot.
A memorial meeting will be held later in the year.
Advertisement
National
Shadow Secretary of State for Wales Peter Hain is among those at Tony Benn's funeral service.
On Twitter, he said the ceremony at Westminster Abbey will end with the 'The Red Flag' - a song long associated with the Labour Party and left-wing politics.
In St Margaret's Westminster Abbey looking at at Tony Benn funeral order of service. He would have approved: ends with Red Flag
National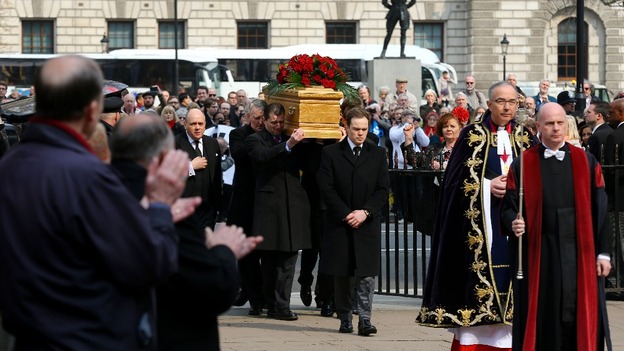 Figures from across political divide have arrived in Westminster for the funeral service of Tony Benn.
Mr Benn's coffin arrived at St Margaret's Church to applause and some tears as politicians and activists made up the amassed crowds.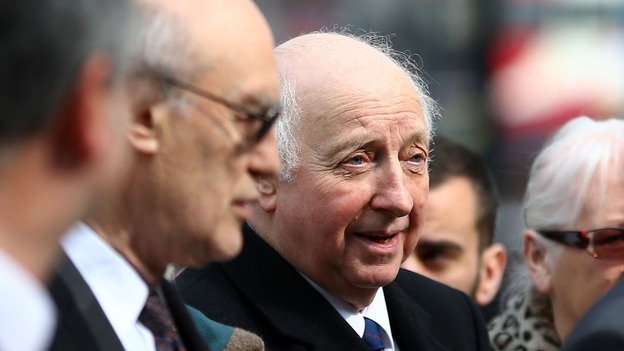 Arthur Scargill, Rory Bremner, Lord Heseltine, Gerry Adams and Andrew Mitchell are among those at the ceremony, ITV News' Political Correspondent Carl Dinnen reports.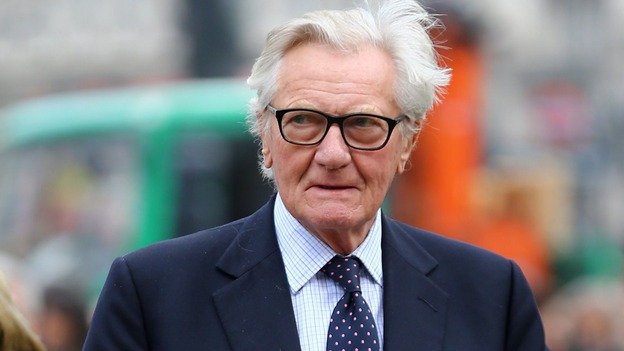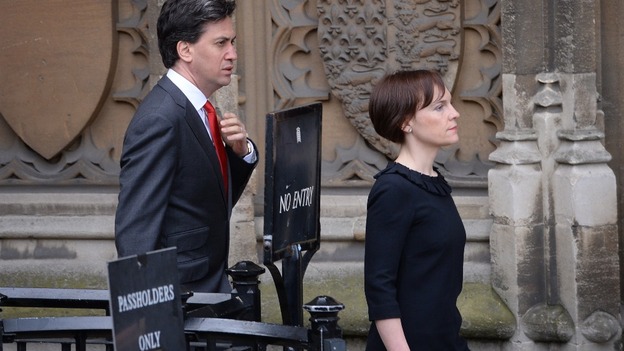 Read: Hundreds honour Tony Benn at his funeral in Westminster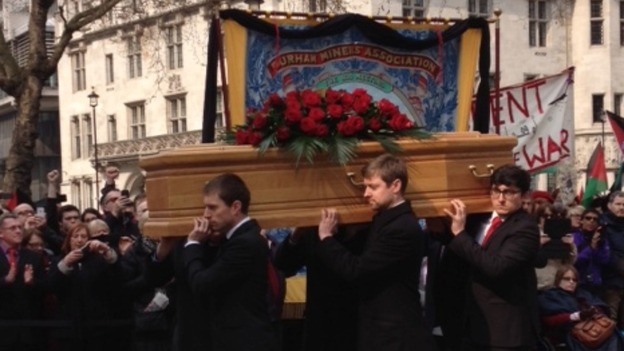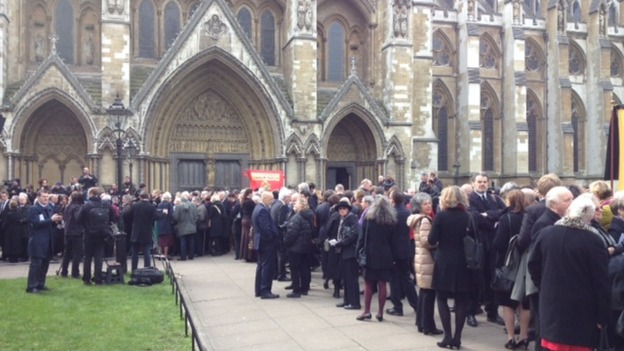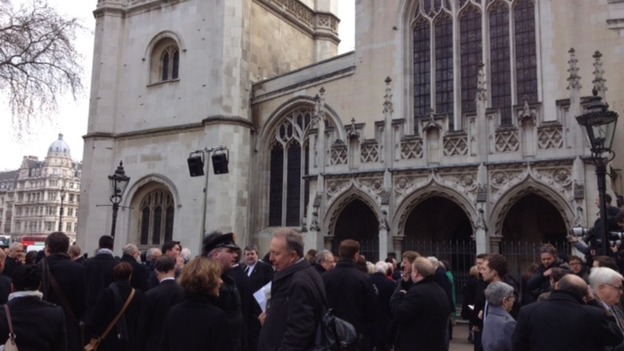 Load more updates
Back to top