People living on the Cumberland Basin in Bristol are creating the largest ever artwork commissioned in the UK. A white line 32 miles long is being painted to mark where flood waters could reach without sufficient defences. The group behind it hope it'll make people better prepared.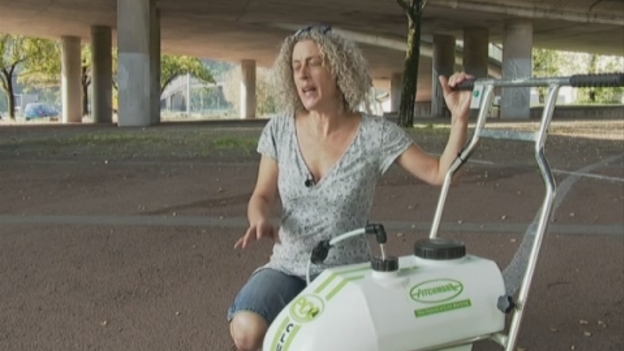 Advertisement
Here are some shots of some amazing swan sculptures that have gone on display in front of Wells Cathedral. More than 20 were on show today, the first of a flock of 60 which will be placed in various locations around the city for the Queen's Diamond Jubilee.
A company near Dorchester has been attracting attention with special writers' huts it is making for the Chelsea Flower Show. Best-selling novelist Tracy Chevalier has visited the firm, Plankbridge Shepherd's Huts, to view one of them.
Advertisement