Police shut down two illegal raves in South Gloucestershire and Bath overnight after calls from local residents.
A group of around 200 people were found partying in muddy conditions under the Bath to Bristol railway line, with some straying onto the train tracks.
A police operation involving local officers, mounted and dog units and staff from British Transport Police eventually cleared the site by 6 o'clock this morning (Sunday 26th June)
Meanwhile, they were also alerted to a second, smaller gathering in Nupdown Lane in Oldbury-on-Severn just after midnight.
The event had been advertised on social media and police worked to stop more people joining the 50 to 60 who had already gathered.
A closure notice was issued and the sound system seized. Police say the site was cleared by 5am on Sunday (26th June)
We are grateful to the local community for their support in identifying both events at an early stage so that we could take direct action.

It is always challenging to manage large numbers of people in the dark, in the rain and in the mud especially near railway lines or close to the seashore but on this occasion we were able to act swiftly on the information provided by residents, to stop the disturbance promptly.
– Superintendent Chris Weigold, Avon & Somerset Police
A motorist was left with a long face when he was chased down in his car - by police on horseback.
Mounted officers were forced to give chase after they tried to stop a car in Bristol city centre but the driver tried to get away.
Once they managed to stop the vehicle, the driver was then found to have no license or insurance. Drugs and a knife were also recovered.
Love this part of a statement: "At this time there was an emergency activation from an officer who was chasing a motor vehicle on horseback"
The incident, was put out on Twitter yesterday by an officer, who then went on to explain what happened to local paper The Bristol Post.
Advertisement
Avon and Somerset Police has been criticised after allowing an illegal rave in Somerset to continue throughout Saturday night.
Read the full story ›
Chief Constable Andy Marsh speaks publicly following the dismissal of two police officers over the murder of the Bristol man.
Read the full story ›
We've spoken to the seven candidates after your vote in the Gloucestershire Police and Crime Commissioner Election on May 5.
Read the full story ›
Police are asking for the public's help to find a missing woman in Yeovil.
Lesley Beard, 48, was last seen in the town at 10:45 am yesterday (11 April).
If you see her please call 999.
Appeal to find missing Lesley Beard (48) last seen in Yeovil 10.45am today. Call 999 ref 5216077004 if you see her. https://t.co/sSRXJFXPtJ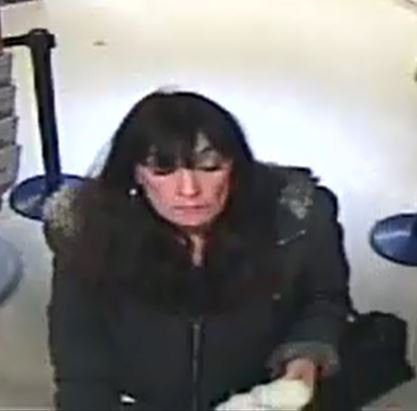 Advertisement
Listed in alphabetical order, here are the people standing for election as Police and Crime Commissioner for the Avon and Somerset area:
Read the full story ›
Footage showing three hooded burglars creeping around a house as the unsuspecting occupants slept upstairs, has been released.
The CCTV pictures show two men searching the living room of a home in Bristol, while the third keeps watch at the front door.
A second security camera then shows the pair pacing the living room as they trawl for items to steal at 3am.
After a good look around the burglars tread carefully back to the hallway with their arms laden with stolen items and hand their haul to the third man.
The crime was only uncovered after the owner was woken by a noise and found his front door open and the light downstairs turned on.
The robbers made off with a number of items, including three laptops, a handbag, wallets and a set of car keys.
Police have now released footage of the March 25 break-in in Emersons Green, which shows two of the men's faces.
All three suspects wore dark clothing. The two who searched the house were dressed in hoodies underneath coats, grey trousers and black gloves. One wore Nike trainers.
Anyone with information should contact police.
Avon and Somerset Police is under investigation into what led officers to use a Taser on a vulnerable man with autism and learning difficulties.
The 26-year-old was Tasered in August last year before he was arrested and charged with assaulting a police officer and criminal damage.
But the charges after the incident in Bristol were later dropped by the CPS, and now the police watchdog is investigating whether the use of the Taster was "proportionate".
Our investigations, which are at early stages, will look at how police discharged their duties and responsibilities while dealing with a man deemed to be vulnerable, and whether appropriate force was used.

It is important that we establish the full facts, and we will regularly update the complainants and police force as our enquiries progress
– Guido Liguori, IPCC Associate Commissioner
The investigation follows a complaint from the man's mother who alleges police failed to properly investigate, or provide appropriate support, for him despite his health problems.
The Independent Police Complaints Commission (IPCC) is also investigating how the force dealt with the same man on three separate occasions in 2014.
Two incidents saw the man convicted of burglary and harassment, while the CPS decided not to proceed with one charge of assault.
We can confirm that we voluntarily referred this incident to the IPCC who are carrying out an independent investigation.

We are not able to comment further at this stage.
– Avon and Somerset Police spokesman
A Conservative councillor has appeared in court accused of growing cannabis.
Donal Hassett, who represents the Newbridge ward for Bath and North East Somerset Council appeared at Bristol Crown Court today accused of one count of conspiracy to produce class B cannabis.
He was arrested along with five other people as part of Operation Zephyr - the West Country's regional organised crime unit on March 24.
He will next appear on April 29th.
Load more updates