The IPCC is investigating how claims made by Avon and Somerset officers of alleged sexual assaults by a police staff member were handled.
Read the full story ›
Police are appealing for help to find a young police dog that has gone missing in the Clevedon area.
Meg is a Belgian Malinois, which is like a lean version of a German Shepherd. It is infact the short-haired version of the Belgian Shepherd dog and is about the same size as a greyhound.
Meg is seven months old and has a black muzzle, black ears and has a short coat which is foxy brown in colour. She is wearing a red collar.
Meg is currently undergoing assessment for use as a general purpose police dog.
Concern is growing because Meg is fairly timid, is not likely to have eaten and will be frightened by fireworks, which may be let off this evening.
It is possible she may be sheltering in someone's garden and police are urging people living in the Kenmore Drive area of Clevedon to check garden outbuildings, garages and sheds.
Advertisement
A fifteen year old girl from Bath has been found safe and well after being reported missing yesterday (Oct 26).
Rudy Thomas has been located and police have thanked the public for their assistance with this matter.
Have you seen Sascha Gallichan (15) who went missing in Bath today. Has links to Taunton call 101 ref 5215026702 https://t.co/UtxsrnuGyX
Avon and Somerset police are appealing for information to help find missing teenager Sascha Gallichan.
The fifteen year old went missing from Bath yesterday (Oct 25) and has links to Taunton.
Long-suffering 999 line operators occasionally share the most outrageous of the calls they get. Here are some of the worst.
Read the full story ›
Charlotte Leslie, the MP for Bristol North West, has told ITV News she believes Nick Gargan's dismissal to be "a joke".
The conservative MP condemned the process that led to the Avon and Somerset Chief Constable being asked to resign, and said she will launch an enquiry with other Tory politicians into the IPCC enquiry which started the process.
Mr Gargan was told to step down after an independent panel found him guilty of eight counts of misconduct - his resignation was accepted today. But Charlotte Leslie said at the time the process smacks of "a witch hunt devoid of real facts".
Advertisement
Avon & Somerset's Chief Constable Nick Gargan has resigned after being found guilty of misconduct.
Nick Gargan had faced mounting calls to quit after being found guilty of misconduct three months ago. He'd been suspended on full pay for more than a year.
The Police and Crime Commissioner of Avon and Somerset said he abused his position by forwarding confidential emails, interfering with a proper recruitment process and storing intimate images on his work phone.
Commissioner Sue Mountstevens had previously told ITV News the situation had been "damaging for everyone concerned", and initiated the process to require Mr Gargan to resign.
I have accepted Mr Gargan's resignation with immediate effect. I think this is in the best interests of the Constabulary, and residents. It also means that the protracted and lengthy section 38 process will end immediately and no further legal expense will be incurred.
– Police and Crime Commissioner Sue Mountstevens
Mr Gargan will receive three-month's salary in lieu of notice - as the terms of his contract state.
Fourteen people have been arrested for Class A drugs offences following the biggest crackdown in years on Bristol's suspected dealers.
Read the full story ›
A former Avon and Somerset Superintendent has received a surprise letter of thanks – from His Holiness the Dalai Lama.
Read the full story ›
Police have been out on horseback in Bristol today, searching for missing musician Paul Griffiths - who disappeared over a week ago from the Priory Hospital.
His family have also been out on the streets this week, saying they are "desperate" and afraid for the safety of the 60-year-old, who suffers from anxiety and paranoia.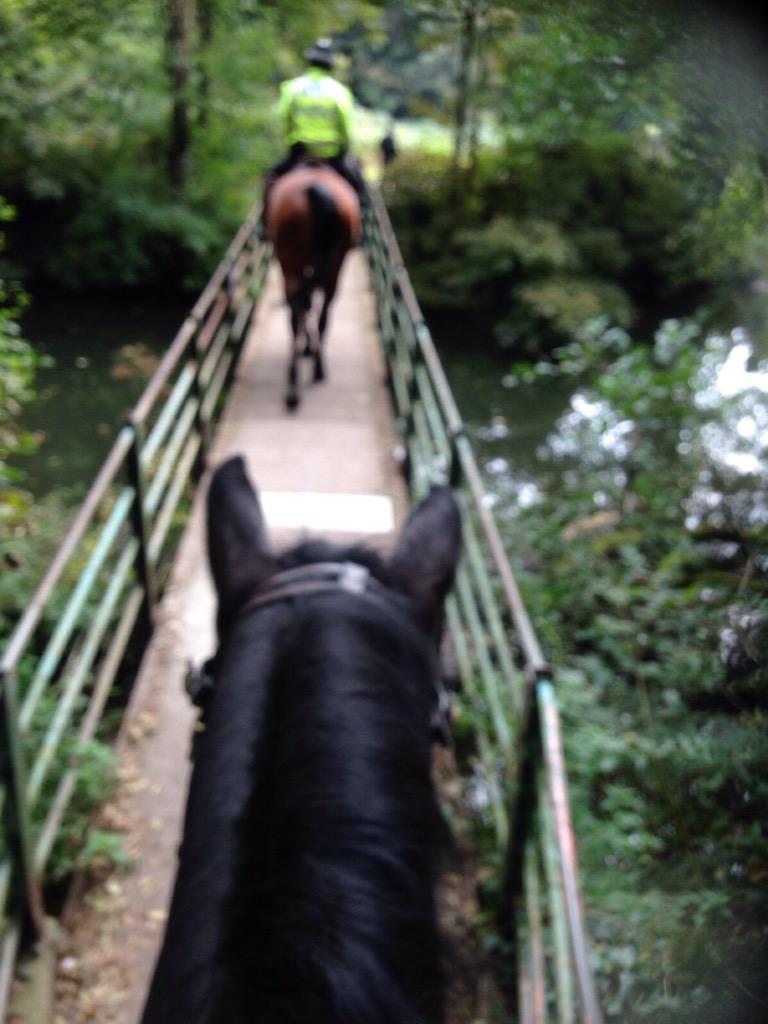 Load more updates