A man has been charged with attempted Grievous Bodily Harm following an attack on a police officer.
21-year-old Gilberto Venacio Kissa, from Enfield in London, has also been charged with possessing an offensive weapon in a public place.
It follows an incident on Locking Road on Monday evening.
A man has been arrested for impersonating a police officer after fitting his car with blue lights and the police website address.
The 22-year-old from Yeovil was caught driving in the town, on the M5, and Wiltshire and Dorset.
The vehicle – a silver saloon 5-series BMW – had blue lights fitted to the rear window, as well as the police website address.
It was spotted in Yeovil, and the driver arrested. He has been released on bail awaiting further enquiries.
Officers are now keen to hear from anyone who may have seen the car during the early part of this month, or may have been stopped by the car.
Anyone with information is asked to contact Tri force Specialist Operations on 101, quoting reference 5216119382
Advertisement
An MP has called for a Chief Constable to be suspended during an investigation into his management of a child sex abuse inquiry.
Read the full story ›
Police shut down two illegal raves in South Gloucestershire and Bath overnight after calls from local residents.
A group of around 200 people were found partying in muddy conditions under the Bath to Bristol railway line, with some straying onto the train tracks.
A police operation involving local officers, mounted and dog units and staff from British Transport Police eventually cleared the site by 6 o'clock this morning (Sunday 26th June)
Meanwhile, they were also alerted to a second, smaller gathering in Nupdown Lane in Oldbury-on-Severn just after midnight.
The event had been advertised on social media and police worked to stop more people joining the 50 to 60 who had already gathered.
A closure notice was issued and the sound system seized. Police say the site was cleared by 5am on Sunday (26th June)
We are grateful to the local community for their support in identifying both events at an early stage so that we could take direct action.

It is always challenging to manage large numbers of people in the dark, in the rain and in the mud especially near railway lines or close to the seashore but on this occasion we were able to act swiftly on the information provided by residents, to stop the disturbance promptly.
– Superintendent Chris Weigold, Avon & Somerset Police
A motorist was left with a long face when he was chased down in his car - by police on horseback.
Mounted officers were forced to give chase after they tried to stop a car in Bristol city centre but the driver tried to get away.
Once they managed to stop the vehicle, the driver was then found to have no license or insurance. Drugs and a knife were also recovered.
Love this part of a statement: "At this time there was an emergency activation from an officer who was chasing a motor vehicle on horseback"
The incident, was put out on Twitter yesterday by an officer, who then went on to explain what happened to local paper The Bristol Post.
Avon and Somerset Police has been criticised after allowing an illegal rave in Somerset to continue throughout Saturday night.
Read the full story ›
Advertisement
Chief Constable Andy Marsh speaks publicly following the dismissal of two police officers over the murder of the Bristol man.
Read the full story ›
We've spoken to the seven candidates after your vote in the Gloucestershire Police and Crime Commissioner Election on May 5.
Read the full story ›
Police are asking for the public's help to find a missing woman in Yeovil.
Lesley Beard, 48, was last seen in the town at 10:45 am yesterday (11 April).
If you see her please call 999.
Appeal to find missing Lesley Beard (48) last seen in Yeovil 10.45am today. Call 999 ref 5216077004 if you see her. https://t.co/sSRXJFXPtJ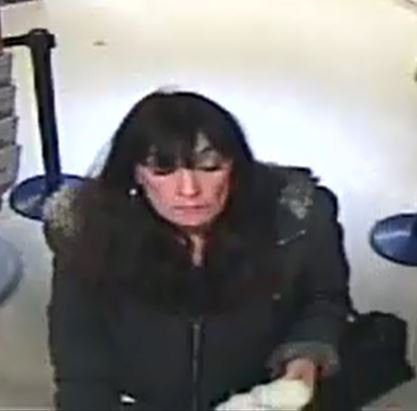 Listed in alphabetical order, here are the people standing for election as Police and Crime Commissioner for the Avon and Somerset area:
Read the full story ›
Load more updates