A graffiti artist from Weston-super-Mare who struggled with drug and alcohol addiction says Banksy saved his life.
JPS was living on the streets of his home town when he decided to visit a Bansky exhibition in Bristol. It helped him uncover his own artistic talent and turn his life around.
More on his amazing story in our main programme from 6pm tonight.
A print of a girl holding a balloon by Bristol artist Banksy has sold for £56,250 - twice the expected price and more than a Picasso.
Read the full story ›
Advertisement
Work has started to dismantle the most successful one-off attraction in Weston-super-Mare's history.
Read the full story ›
The star of American comedy series "How I met Your Mother" dropped into Dismaland just before it closed.
Neil Patrick Harris, who first came to fame as "Doogie Howser" was visiting with his husband David Burtka (on the left in the picture).
The star described the work as "One of the amazing Banksy pieces at Dismaland in Somerset, England".
And "One of the reasons David and I aren't into gulls".
One of the reasons David and I aren't into gulls. #Banksy
After weeks, and hundreds of thousands of extra visitors to Weston-super-Mare, North Somerset Council has thanked Banksy's Dismaland for its contribution.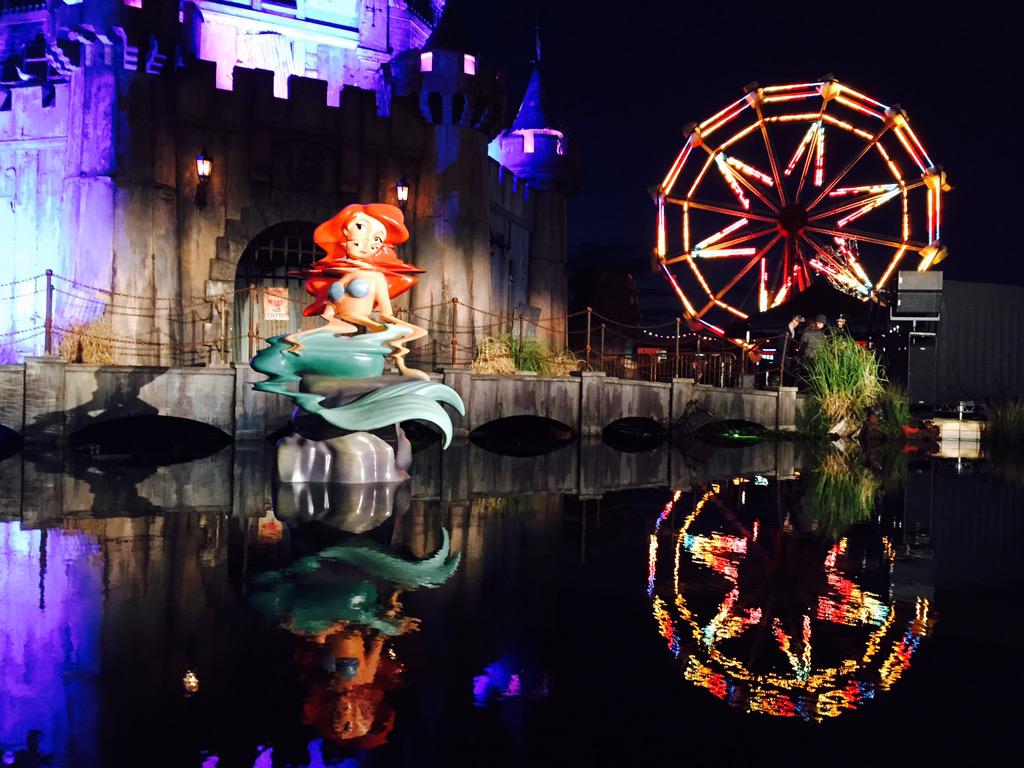 Banksy revealed all the timber and fixtures from his so-called Bemusement Park will be sent to the camp which is home to thousands.
Read the full story ›
Advertisement
Ahead of it's closure this evening (Sun 10pm) an announcement on the Dismaland website has declared that all timber and fixtures will be sent to the refugee camp near Calais to build shelters.
After 5 weeks, the exhibition in Weston will close it's doors for the final time. Around 150 thousand people have visited the site at the Tropicana.
All the timber and fixtures from Dismaland are being sent to the 'jungle' refugee camp near Calais to build shelters. No online tickets will be available.
– Dismaland.co.uk
It may be one of the most Dismal experiences in the region, but Banksy's Dismaland is still drawing thousands of visitors to Weston. Today (Sun) the queue for tickets began earlier than normal, because today is the final chance to see behind the walls of the old Tropicana and all the exhibits on offer.
Since the attraction opened 5 weeks ago more than 150,00 visitors have been to see the mysterious exhibition.
A fire-ravaged Disney-style castle has been the star attraction of the secret exhibition as well as a Punch and Judy style exhibition with references to Jimmy Savile.
Dismaland also included a cinema, circus tent and amusement arcade - all with unique twists.
It's estimated that the exhibition boosted the tourism industry in Weston-super-Mare, by an estimated £20 million in the time it was open.
Numerous famous faces visited the 2.5 acres site, including Ant and Dec, Jude Law, Neil Patrick Harris, Russell Brand and Jack Black.
An art instillation from Banksy's Dismaland has gone on sale on the popular auction site Ebay with the billboard expected to fetch thousands of pounds.
Known as ' The Shove', the giant billboard features a picture of David Cameron holding a glass of champagne with a city backdrop, being crumpled up.
The 40ft instillation was created by Kennardphillipps, made up of Peter Kennard and Cat Phillipps, who said they wanted it to go to a "public home" once the park had closed it's doors.
Describing the artwork on the website, the artists say "It's been a wonderful, wonderful time, but like all happy times it must melt away now until the next time.
"This billboard did it's job good in Dismaland. Now where's it going to go next? Maybe in a field of pigs?
"Roll up roll up, who's got a good place to take the fight back further."
It currently has 24 bidders and has reached £673.00 with bidding ending on the 29th Sept.
A masked Ball at Dismaland last night featured Kate Tempest, Leftfield & De La Soul & a cameo appearance from Blur frontman Damon Albarn.
Read the full story ›
Load more updates