Despite the downpours, thousands of people have again spent the day queueing to get into the Banksy exhibition at the Tropicana in Weston-super-Mare.
Businesses in the town say it's having a massive impact on trade with a huge surge in interest from international visitors.
Warning: Bob Cruwys' report contains flashing images
It may not seem the most likely wedding venue but Banksy's Dismaland in Weston-super-Mare has already played host to newly-weds Rachelle Summerson-Wright and Simon Christie-Irwin.
The couple got married in Newcastle but cancelled a three-week honeymoon to Cuba, to recreate their wedding day on Sunday 23 August.
Rachelle posed in front of Banksy's decaying castle in the former Tropicana.
George Watts, from Weston, known as the Wedding Fairy bumped into them at the so-called bemusement park and took a few photos of Dismaland's first wedding event.
You can find out more on The Wedding Fairy Blog.
Advertisement
Not been to see Banksy's Dismaland yet? Our own Ian Axton & Kylie Pentelow were lucky enough to get in and see what all the fuss is about.
Read the full story ›
Hollywood star Jack Black was spotted in Weston-super-mare at an exclusive preview night for Banksy's new exhibition.
The School of Rock star spent time on the town's seafront before entering the exhibition at the Tropicana, where other famous faces included About a Boy star Nicholas Hoult and Massive Attack's Daddy G.
The new Banksy exhibition is having a huge impact on the tourism industry in Weston-super-Mare.
Read the full story ›
Crowds queued for hours today to catch the first glimpse of street artist Banksy's newest project - Dismaland.
Read the full story ›
Advertisement
North Somerset Council have told ITV News they don't believe the Dismaland ticket website to be a hoax.
Chief Executive Mike Jackson says he expects the site to be back up and running on Tuesday: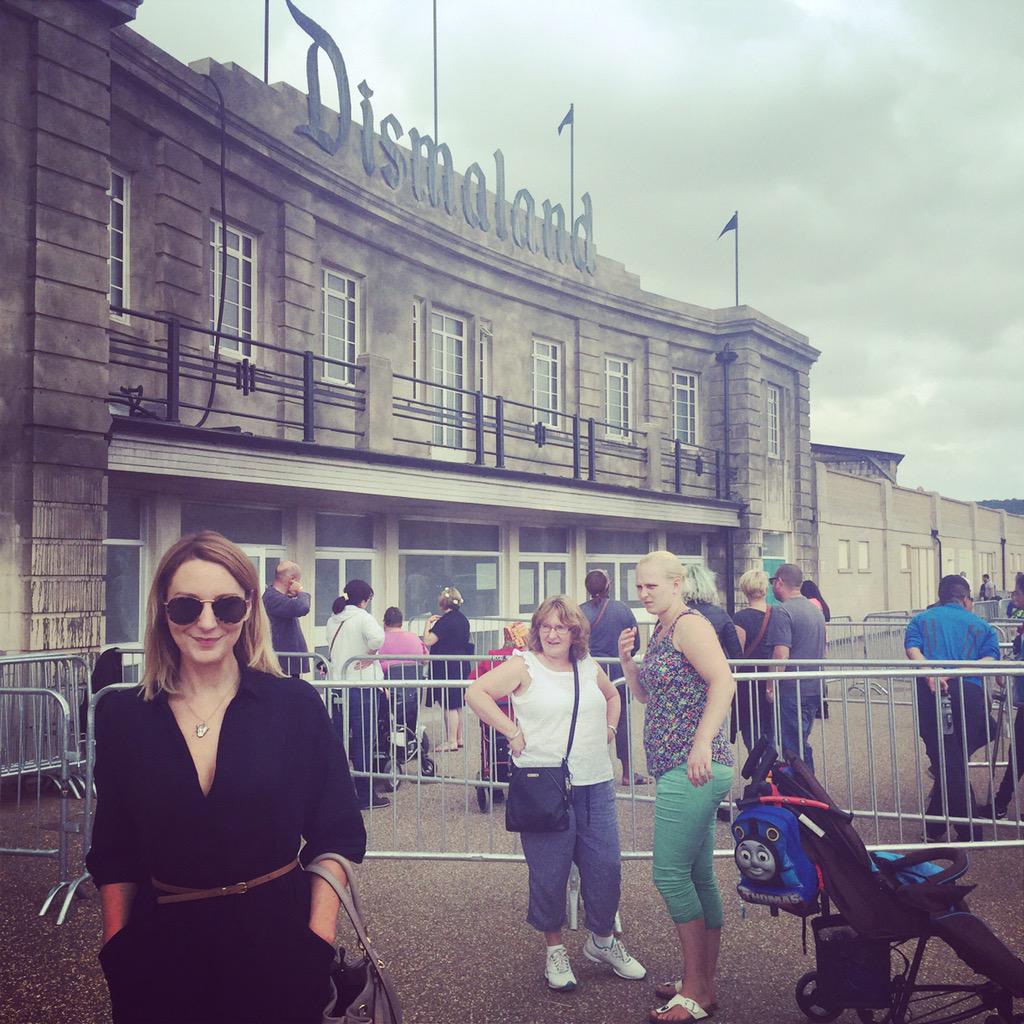 Hundreds of people have begun queuing for tickets for Banksy's Dismaland.
Thousands were left disappointed yesterday after the website's ticket selling site went down after 'unprecedented demand'. Tickets for this weekend are now only available to buy on the door.
Yesterday a thousand local people were given free entry.
General tickets are due to go on sale online again on Tuesday.
Dismaland have apologised after people could not get tickets online. On their website they say "due to unprecedented demand" they are unable to process online tickets. Tickets for this weekend will only be able to be bought from the door (a portacabin on the grass opposite the site).
Earlier today there had been speculation that the ticket section of the Dismal-land website was a hoax.
The Dismaland website says that people can buy tickets online for the exhibit from Tuesday.
Load more updates