Plans to build a residual waste facility on green belt land in Bath will be reviewed today.
The owner of the old Fullers Earth site, applied to build on the land last year - where he already operates a recycling plant.
Bath and North East Somerset Council received 250 objections to the plans from organisations such as Project Bath and the Bath Preservation Trust - as well as local residents.
Their case will be heard today at Bristol High Court.
13,000 runners took part in the annual half-marathon in Bath over the weekend - and it's estimated over 30,000 spectators came out to watch!
If you took part or were one of those watching, please send us in your photos via our Facebook page.
https://www.facebook.com/ITVWestcountry
Advertisement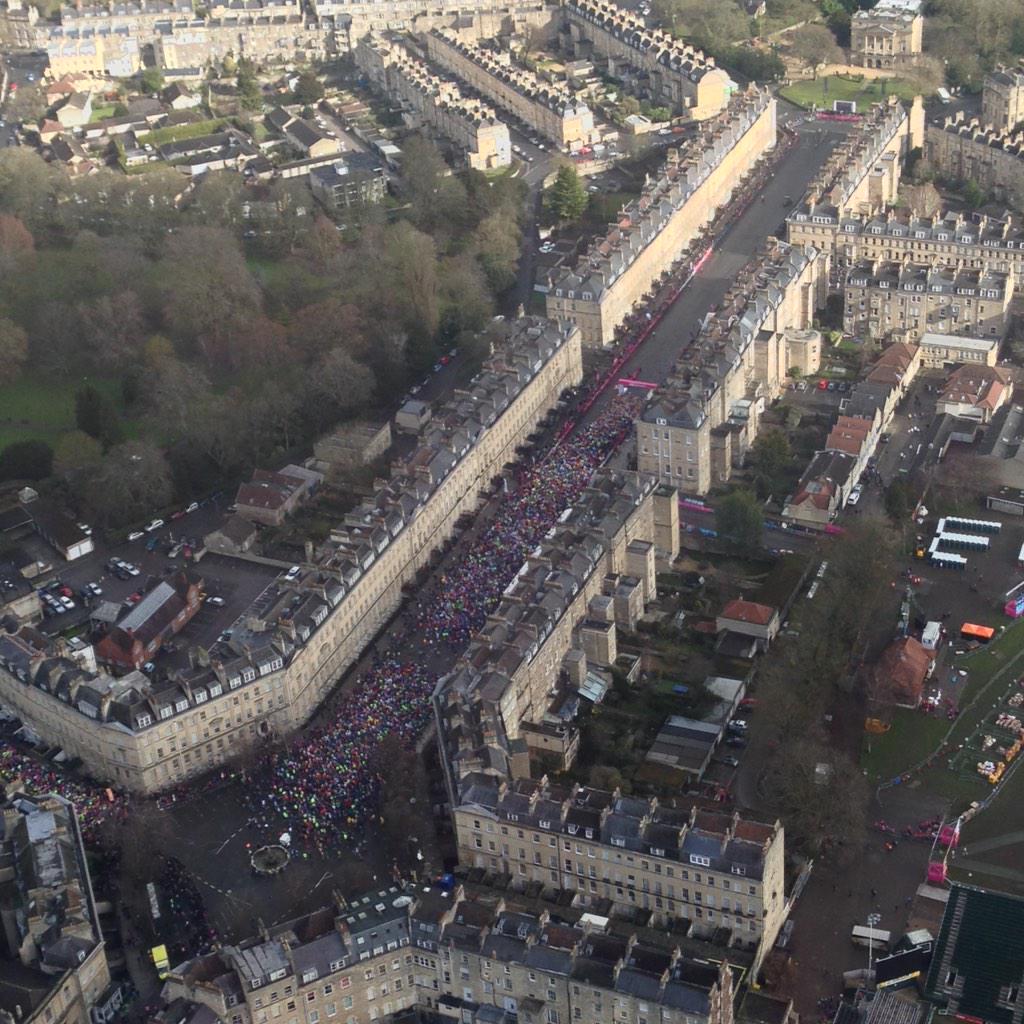 It's been a record year at Bath Half Marathon with the British stealing the show in the elite field taking first place in the men's and women's races. For the first time in 12 years a British male took the top spot, with Paul Martelletti finishing the 13.1 mile course in 65 minutes and 28 seconds.
I struggled on the second lap and the wind was quite strong and that didn't help, but the crowd were so supportive throughout and really spurred me on to the finish.
– Paul Martelletti, winner of Bath Half Marathon
Nearly 13,000 runners pounded the streets of Bath in the half marathon. Almost 1,000 runners took part in the family fun run while over 30,000 people turned out to support the runners.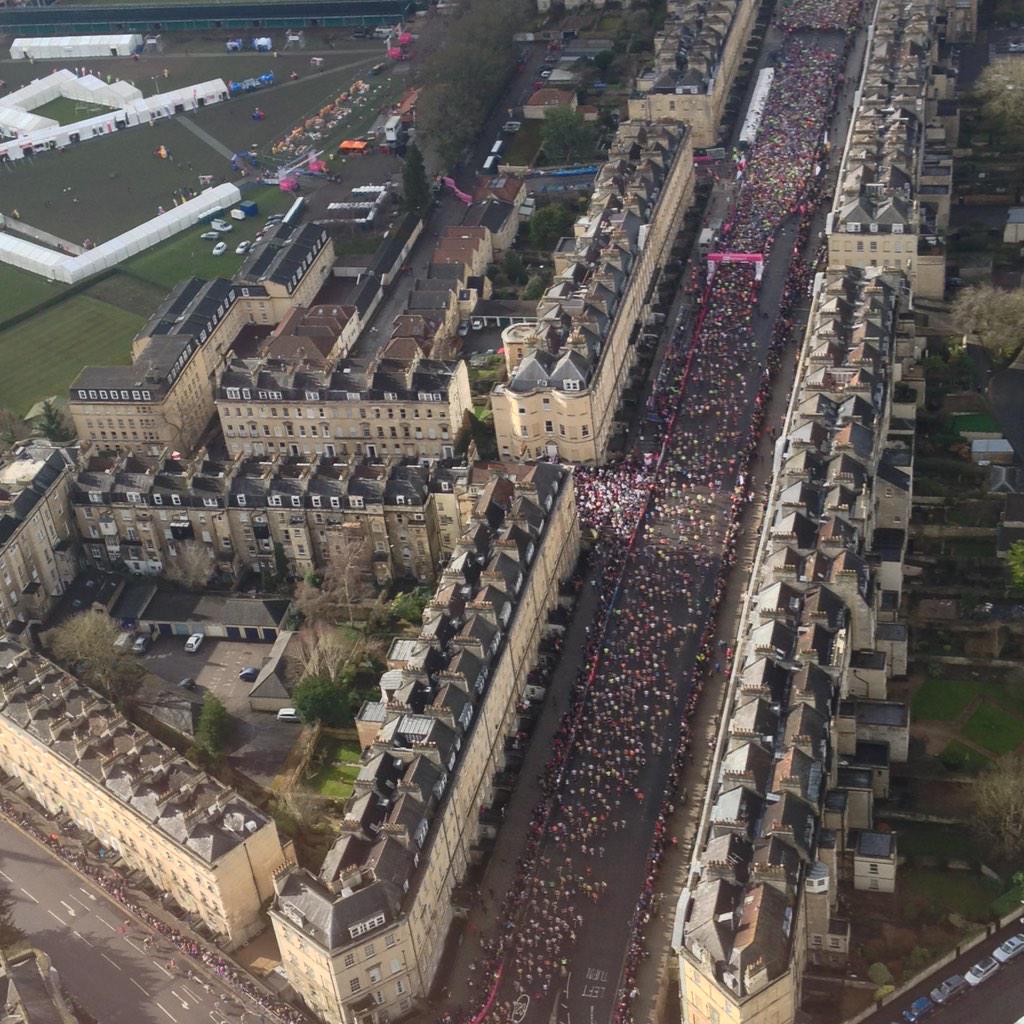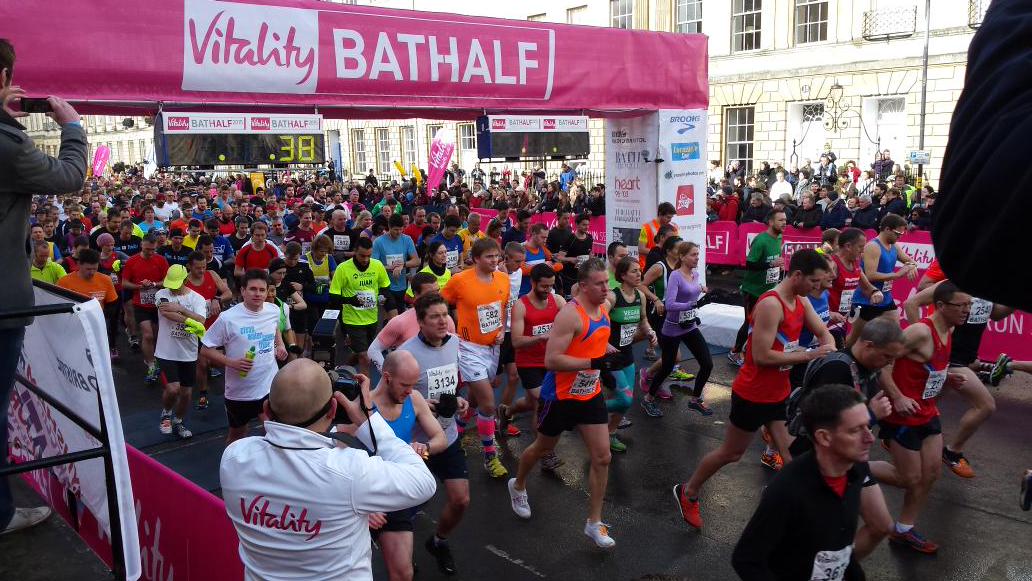 As the final preparations are made to the Bath half marathon three Kenyan athletes, due to fly to the UK have pulled out. They were due to fly to the UK but new visa requirements have led to a delay in issuing their travel documentation.
In recent years the Kenyan athletes have dominated the race winning the men's event for the last 11 years.
This is obviously bad news for our Kenyan runners and for Tom and the team at Run Fast. I'm naturally disappointed to have lost such fine athletes, although forecast weather conditions on Sunday would not have favoured a course record attempt anyway. But the flip side is that it this misfortune throws the door wide open to British athletes to give them an opportunity to breast the tape and pick up significant cash prize money at one of the UK's top road races.

It means we have a very strong prospect of British born winners for the first time in a long while. I'm expecting two close run races now with Paul Martinelli, Tadella Geremew and Toby Lambert leading the men's challenge and Mara Yamauchi and Rachel Felton in the women's.
– Andrew Taylor, Race Director
The Vitality BATHALF starts at 11am on Sunday with 15,000 runners signed-up to run. Many do so for charity, with over two million pounds raised last year. The popular Family Fun Run is also a sell out with 1,000 budding athletes set to take on the one mile course at 11.20am.
Final preparations are underway for Bath Half Marathon on Sunday.
Around 15,000 runners are expected at the start line. Last year participants raised more than two million pounds for charity.
Watch out for road closures though - many routes in and around Bath will be affected, including part of the A4.
Advertisement
The donations in memory of Mitzi Steady has now passed £17,000 following yesterday's funeral.
There's been a total of 760 donations in total, several from overseas.
We only had four years with you but they were the best years of our lives. You were the light of our lives, the love that filled our souls. You were the sparkle in a dark night and the laughter ringing in our ears. You brightened up every corner of our world.

We will go on and try to live better, fuller lives, and to share the joy, you gave to us with others. You taught us all so much about life and love and living in your short years my sweetest angel and I can't believe that I will never get to hold you or sing with you, giggle with or comfort you.
– Emmajade Steady
"Following a review this morning, visiting restrictions are still in place at the RUH. We currently have two wards closed. The situation is under daily review and we will notify the public as soon as visiting restrictions are lifted. We thank the public for their cooperation and understanding throughout this period.
– Bath Hospital Spokesperson
A crowd gathers outside Bath Abbey for Mitzi Steady's funeral.
Emergency Services are among those paying respects.
Load more updates