Bath Rugby player George Ford has been asking his Twitter followers to help him find his pet dog.
George lost his dog Leo yesterday near Victoria Park in Bath. So far over 1,000 people have retweeted his plea for help.
Please can anybody help in Bath, desperate to find little Leo who went missing today. RT! Please get in contact ! http://t.co/Bva0Ti9Tjv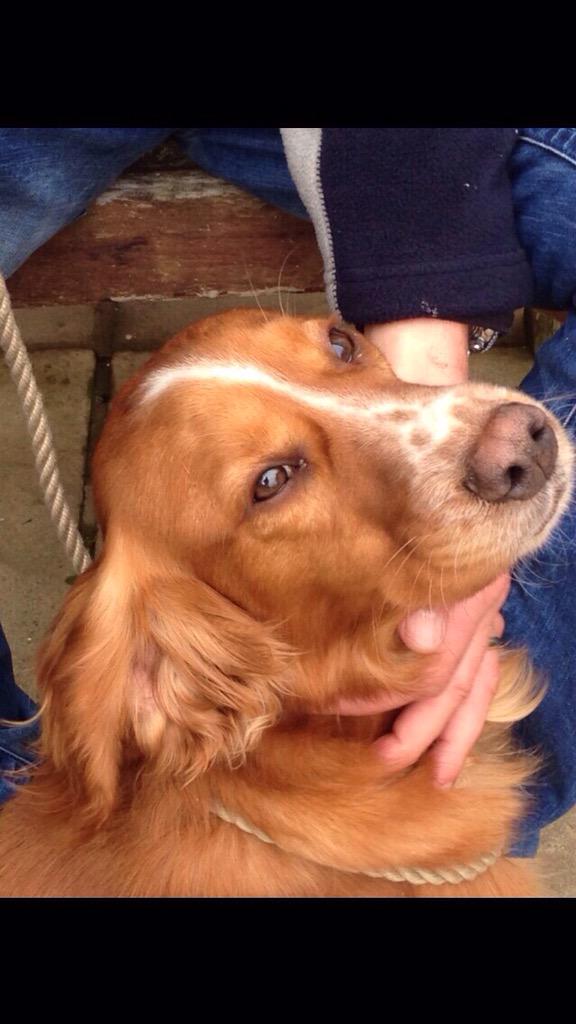 A Bath man who suffered severe brain damage after jumping out of a moving taxi will receive damages from the cabbie who "abducted" him.
Kristopher Hicks leapt from the vehicle after believing he was being held against his will. London's High Court heard driver Michael Young, who was travelling at more than 20mph, formed the view Kristopher and his girlfriend, were not going to pay the fare, and had instead planned to "do a runner".
To teach the couple a lesson he decided to drive them back to the taxi rank, causing them as much inconvenience as he could.
Mr Justice Edis said there was no basis for Michael's belief and Kristopher, who found himself being driven off by a stranger, decided to escape.
The end result is that the claimant decided to jump out of the taxi at a dangerous speed. I do not know why he did this.

It may have been that he misjudged the speed and thought it was safe to do so, but the true motive will never be known.
– Mr Justice Edis
He said Kristopher was driven away from his home unlawfully for about three-quarters of a mile which, taken on its own, would be an irritating and unsettling incident, but not one with serious consequences.
Kristopher has never been able to speak to anyone about the incident after a night out in the city in November 2010, when he was 23.
Both sides were given permission to appeal.
Advertisement
A pregnant woman who suffered serious injuries during the tipper truck crash in Bath which killed four people, has spoken of the moment she knew she was going to be hit.
Karla Brennan was about to collect her son from the nearby All Saints Primary when the truck crashed into her and is now calling for a total ban on lorries near schools.
Jonty Messer reports.
Karla Brennan was seriously injured when her car was hit by the truck as it careered down the steep Lansdown Lane.
She told ITV of her ordeal.
A woman who survived the tipper truck crash that killed four people in Bath is calling for a total ban on lorries near schools.
Karla Brennan was seriously injured when her car was hit by the truck as it careered down the steep hill near Weston All Saints Primary School in February.
If not a complete ban on HGVs using that road then certainly a ban on using it at school drop off and collection times - if that could be reflected nationwide that would be fantastic ".
– Karla Brennan
A clean-up of the River Avon in Bath has revealed some startling finds for the teams trying to make the waterway safer.
Nine cars and an incredible 300 shopping trolleys have been pulled from just a short stretch of the river in the past two days.
The clear-up is being carried out by the Environment Agency to improve the river flow and reduce the risk of flooding.
It follows complaints by river users but no-one expected quite so much rubbish to come from just a few hundred yards of river bed.
Advertisement
Two lanes are closed and traffic is queueing due to broken down vehicle on M4 Westbound between J17 and J18. That's Chippenham to Bath.
An anonymous benefactor has donated £1.5 million to Bath Abbey, the largest amount ever received by the Abbey from a private individual.
The seven figure sum will go towards the Footprint project fundraising campaign to carry out essential repairs on the building.
The donor, who wants to remain anonymous, says the main reason behind the donation was he was:
Much impressed by the care and the consultation with has been put in by the Abbey, which is such a vital part of Bath's future.

This generation has a solemn duty to ensure the Abbey is fit and able to carry out its service to the city and the community for the next hundred years.
– Anonymous donor
The £19.3 million Footprint project will carry out essential repairs to stabilise the Abbey's collapsing floor and introduce an innovative eco-friendly underfloor heating system using Bath's famous hot springs as a source of energy.
The programme will also create additional space and improved facilities, as well as develop new ways of sharing the Abbey's stories.
We are very grateful for this amazingly generous gift from one remarkable individual.

It came in an ordinary-looking envelope, without pomp or fanfare, but the contents were just astounding.

It clearly demonstrates the strength of feeling that the Abbey and its ministry inspires in people.
– Laura Brown, Footprint appeal director,
The Abbey's Footprint project received initial support from the Heritage Lottery Fund in May last year.
Rugby and Bath put their European Champions Cup exit behind them as they faced Newcastle in the Premiership tonight.
And their energy paid off as the moved into second place, beating Newcastle 19-29. Ollie Devoto, Semesa Rokoduguni, Anthony Watson & Matt Banahan all crossed for Bath and George Ford kicked three conversions and a penalty.
A pair of peregrine falcons nesting on the spire of a church in the centre of Bath have produced four eggs.
The birds have been breeding at St John's Roman Catholic Church in South Parade for nine years and have become an attraction.
The eggs aren't due to hatch until May.
You can watch their progress on a live webcam here.
Load more updates