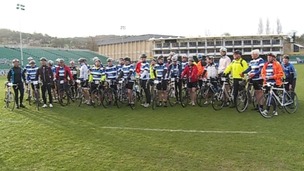 The 50-strong team left Bath at 8am, in time to get to Gloucester for this afternoon's derby match.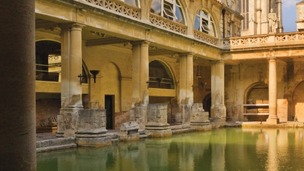 The Roman Baths, has been rated by its visitors as one of the UK's best tourism attractions for the third year in a row.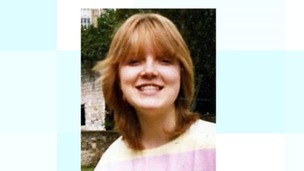 Detectives investigating the murder of a teenager in Bath nearly 30 years ago have started DNA testing hundreds of men.
Live updates
Nine thousand people have been fined for driving on a bus gate in Bath in the last month.
The city's Eastbound road on Dorchester Street has been buses only during the day since January.
Until March, warning letters only were issued to drivers found to be breaking the rule. Now drivers can expect a thirty pound penalty.
The fines, enforced by the Council, have totalled more than a quarter of a million pounds so far.
More than half of people in Saltford want the village train station to be re-opened.
A survey carried out by the local Council found two thirds of residents in the area are in favour of the idea as it would ease the commute to Bath or Bristol.
The plans are part of a wider project by MetroWest to make greater use of local rail links. Some fear it could cause traffic problems for the village.
Advertisement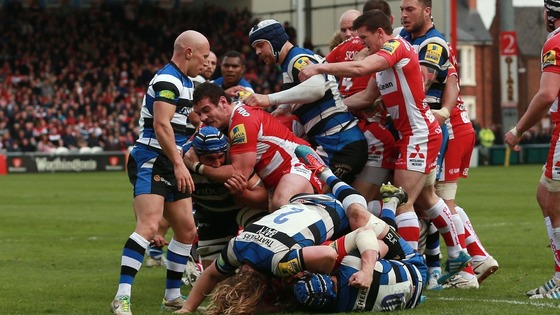 Two Gloucester players will appear before a disciplinary panel in London tomorrow (Wednesday) after the ugly scenes that marred the weekend's Premiership match against Bath.
Tavis Knoyle has been charged with striking Bath's Leroy Houston after the visitors were awarded a match-winning penalty try at Kingsholm. Sila Puafisi has been pulled up for committing a dangerous tackle on Nick Abendanon earlier in the game.
Abendanon, though, has been issued with the equivalent of a yellow card for his part in the brawl.
A small dog is recovering from a big ordeal after getting stuck down a hole near Bath.
Harvey the Jack Russell put firefighters through their paces when he disappeared down an opening under a large rock at Brown's Folly during a walk with his owner, Simon Tapcott and friends.
The crews dug their way down to him in a two and a half hour operation. Light had begun to fade and they were about to give up when they spotted him, pulled him out and returned him to his owner unharmed. He recorded the whole incident on camera.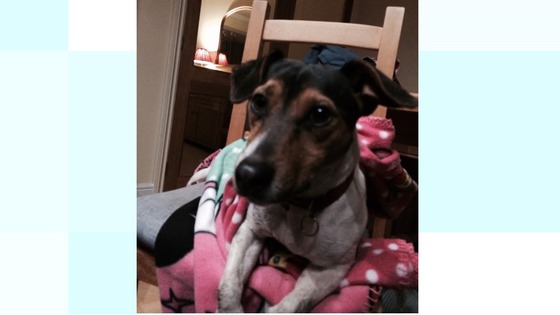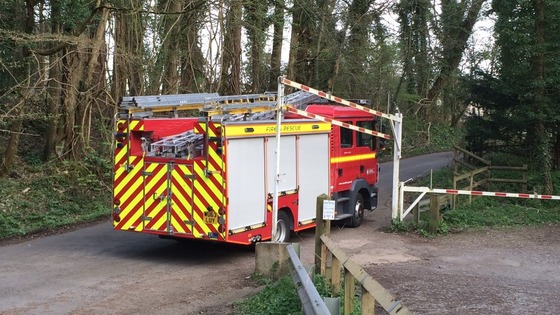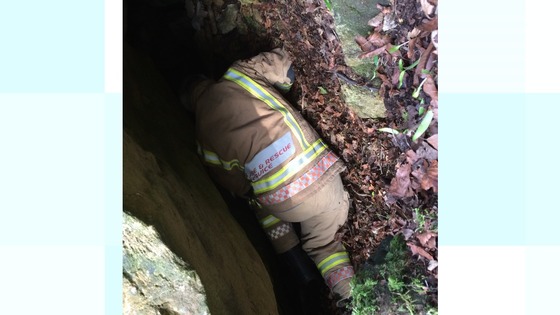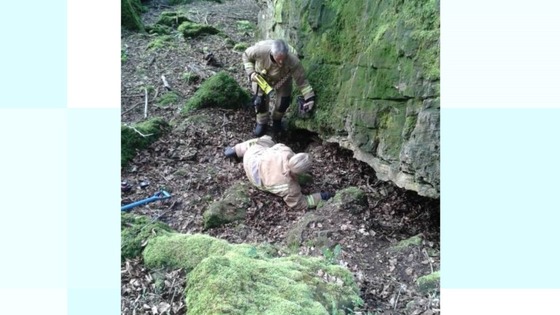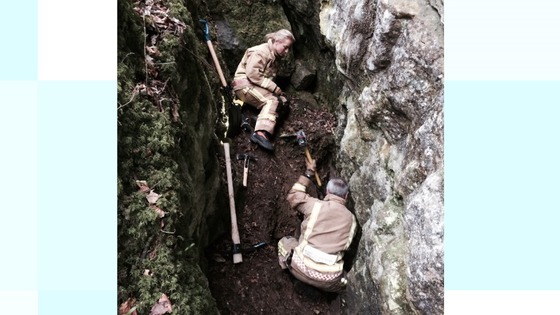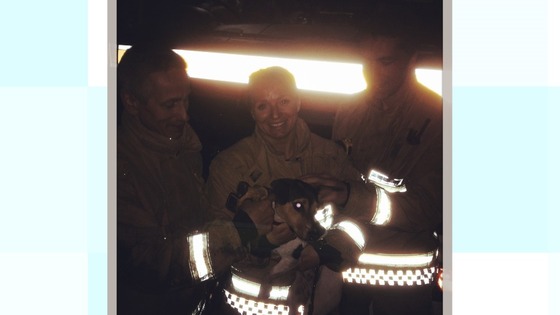 Signs with "hard-hitting" safety messages are being put up in Bath. It comes after a number of people have died after falling into the River Avon in the last few years. 42 year old Donovan Weale died on Friday after he was pulled from the water on Norfolk Crescent, behind Sainsburys.
Bath and North East Somerset Council say work is already being carried out to improve safety along the River Avon. Last year an 850 meter fence on the stretch of the northern public footpath east of Windsor Bridge.
"We will await the outcome of the police investigation before deciding what steps need taking to improve river safety in response," he said.

"Although the council is not solely responsible for managing river safety, it takes seriously its community leadership role in bringing together those organisations and land owners who have a part to play in improving safety.

"Where we are landowner we will continue to take action and where others are landowners we will support them to take the right measures to promote safety."
– David Dixon, Bath & North East Somerset Council
The decision to limit the amount of land available to Bath Rugby at The Rec is being challenged by the ground's trustees.
It was recently decided by a tribunal that the club can only use the space they currently occupy. Members of the the Recreation Ground Trust say this gives them less flexibility to develop and invest in the Rec.
Advertisement
Police in Bath have named a man who drowned in the River Avon as 42 year old Donovan Weale of Norfolk Crescent, Bath. He was rescued from the river on Friday night and was taken to hospital where he later died.
Bath Rugby's head coach Mike Ford says he expects the RFU to launch an inquiry into his side's win over Gloucester on Saturday. Five players were shown yellow cards while Gloucester also had two men sent-off, one for sparking a mass brawl at the end of the game.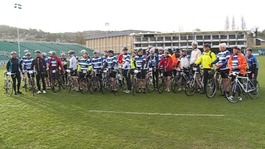 The 50-strong team left Bath at 8am, in time to get to Gloucester for this afternoon's derby match.
Read the full story
A man has died after falling into the River Avon near Norfolk Crescent, Bath. Police were called at approximately 10pm last night (Friday 11 April), and pulled him from the water. He was taken to hospital but was later pronounced dead.
Investigations are continuing and the incident area is cordoned off.
Load more updates
Back to top